KUSA — 9Wants to Know found burnt-out caregivers sometimes abandon family members with Alzheimer's and dementia at hospitals, leaving dozens of patients stranded.
But during a monthslong investigation, 9Wants to Know found that nursing facilities have also contributed to the epidemic.
Tuesday, 9Wants to Know investigates why some at-risk adults are stranded in hospitals -- left there by the nursing homes charged with caring for them in Part Two of our series Stranded.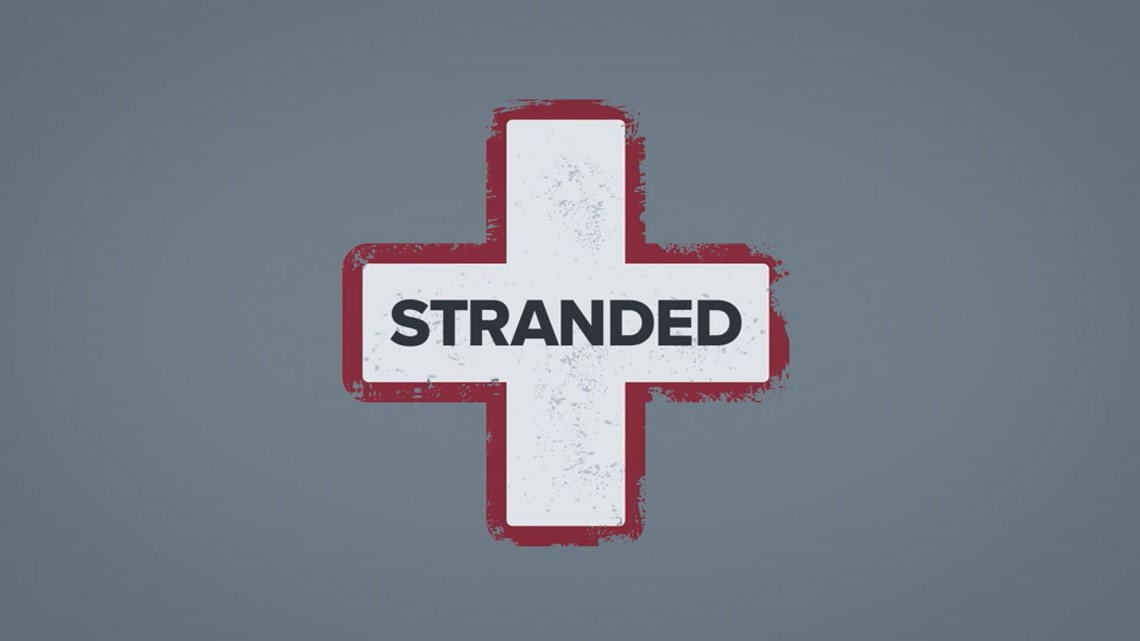 For a nursing home in Greeley called Kenton Manor, one man's seizures and behavior became such an issue, administrators made the decision to defy state regulations and get rid of the resident with no proper plan of action, according to state inspection reports obtained by 9Wants to Know.
Kenton Manor gave the man a 30-day notice that he was being discharged, but he had nowhere to go, the reports said.
Still, on Oct. 6, 2017, a driver and a social worker who worked for the nursing home took the resident to an independent living facility where he used to live but no longer had a lease, then left the man in a wheelchair in the lobby.
The Colorado Department of Public Health and Environment occurrence report stated in part that nursing home employees were aware "that the resident was unlikely to be able to live independently" and "demonstrated an inability to take care of himself, was not capable of understanding and acting upon his rights."
Later, the man -- whose name was not released to protect his privacy -- was transferred to a hospital where he remained stranded for 29 days, according to the CDPHE report.
"We need to come to the recognition that we have a group of people, however many there are, that really need more than a skilled nursing facility can provide," Doherty said.
9Wants to Know obtained the reports from CDPHE on this case and six others since January 2017 where nursing homes were cited for a deficient practice related to improper discharges. 9Wants to Know learned the state had substantiated at least 40 complaints against nursing homes related to the improper discharge of residents over the last year and a half.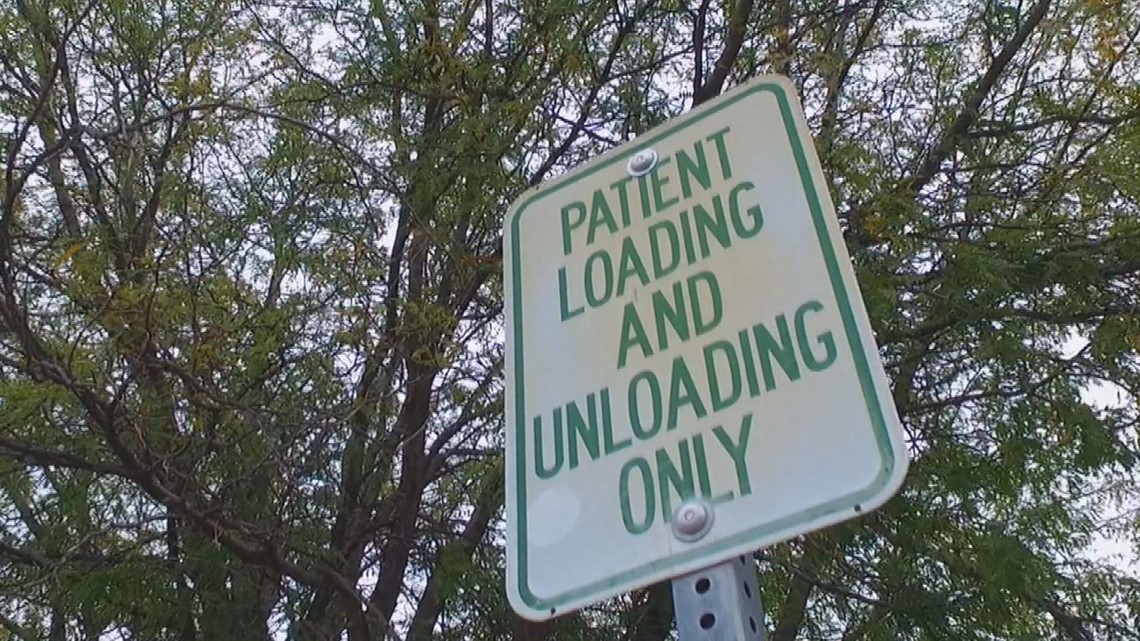 However, the state only releases documents when it cites a facility for breaking the rules, meaning that only those substantiated cases that resulted in a citation had publicly available reports.
In seven cases of improper discharge, the reports offer some detail into why nursing homes may push their residents out and not let them come back -- sometimes leaving at-risk adults stranded in hospitals.
9Wants to Know reviewed the nursing home deficiency reports and found:
In five of the seven cases, the adults who were improperly discharged had a known mental health condition or disability including dementia, depression, bipolar disorder or delusions and hallucinations
The tenants ranged in age from 38 to 75 years old
Nursing homes were cited for a range of issues related to "discharging" residents, including a failure to identify a safe place for them to go or not allowing the residents to return after being treated at the hospital
"We receive over 4,000 complaints a year. There are over 3,200 licensed and certified health care facilities in the state. We're quite busy," said Randy Kuykendall, the health facilities and emergency medical services division director for CDPHE.
Improper discharges are only one category of complaints Kuykendall's office receives. They also inspect acute care and nursing facilities if they receive reports of abuse, quality of care or violation of resident rights.
Generally, the health care facility is able to enact a plan of correction, but if not, the division could cite the facility for a deficient practice. But that is rarer than simply trying to work with a facility.
"Our goal here at the Department of Public Health and Environment is not to put facilities out of business because we need those beds," Kuykendall said. "These are vulnerable Coloradans that need care and we are all on the same team."
In the case of Kenton Manor, Kuykendall's office did cite the nursing home for a deficiency.
According to the report, after the resident was left in the lobby of his former independent living facility, "the resident had an episode of vomiting and three Fentanyl patches were found on his back; one of the patches was a day old and the others were undated."
State inspectors found Kenton Manor was "unable to remedy the deficient practice" for the resident. The report did include a detailed plan of correction for the future that included a limited audit of residents discharged in 2017 and implemented ongoing program monitoring.
After repeated attempts to discuss the case with representatives of Kenton Manor and their parent company Sava Senior Care of Atlanta, administrators declined to comment on this incident.
The state is reluctant to come down hard on facilities because they provide a vital service that is desperately needed, according to Kuykendall.
"We want to work with facilities to force compliance, to show them how to do it correctly," Kuykendall said.
In another improper discharge case, a 67-year-old man was sent to the hospital because he tested positive for tuberculosis. He was treated and cleared to return to the nursing home. He was no longer contagious.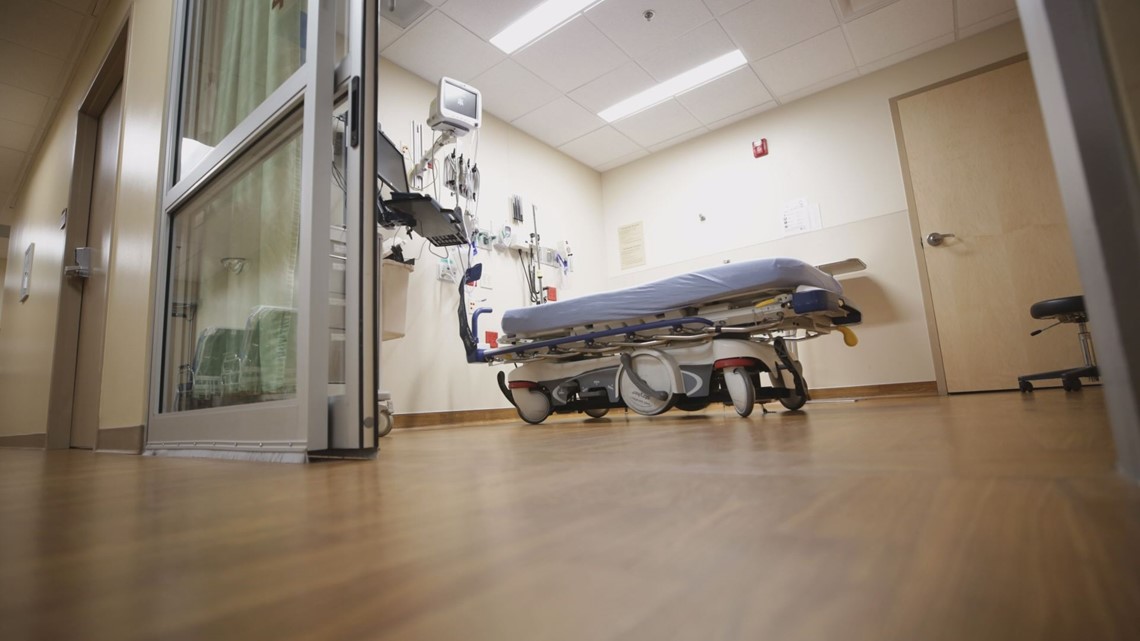 However, Glenwood Springs Health Care employees would not accept the man back.
One employee said she was scared of working with a man who had been treated for tuberculosis. "If you bring him back, I'm going to quit," the employee said, according to the CDPHE report.
"Our main comment on this was that we were cited on it and we had to submit a formal correction plan to the state and we are in compliance with that," said Chavien Paget, an administrator at Glenwood Springs Health Care.
"The term that I have heard is 'dumping' a resident on the hospital, but we haven't done that. It looks bad on the facility - industry-wide - to discharge someone to a hospital and not take them back," Paget said. "I don't think people are trying to take people to the hospital and say 'these aren't our problem.' We want to have a good relationship with our local hospital."
According to the report, Glenwood Springs Health Care agreed to change their admissions process by doing a thorough evaluation of any infections for prospective residents. The report did not provide details about where the resident is living now.
"It's prohibited by regulation, and anybody that intentionally took a nursing home resident to a hospital and left them there and not allowing them to come back would be cited by the state and fined by state and the federal government as well," said Doug Farmer, the president of the Colorado Health Care Association that represents nursing homes.
"And I think it's incredibly rare," Farmer said.
Others who represent families and residents think the practice of improper discharge or "dumping" is far more common.
"I'm talking about the last 17 years I've been in it and I can tell you we deal with inappropriate discharge on a weekly basis," said Shannon Gimbel, the Denver Regional Council of Governments' Ombudsman Program manager.
The ombudsman provides oversight in the Denver metro area, which includes more than 400 long-term care facilities, including nursing homes and assisted living facilities.
"We work specifically for the residents and families. We don't work for the facilities," Gimbel said.
"I think that sometimes it's that the facility truly feels they cannot meet the level of care that individual needs, but I would say more than not, it's an issue of behavior," Gimbel said.
Frequently, those patients who are stuck in the hospital are unable to care for themselves or have shown some sort of behavioral or mental disability, according to our investigation
9Wants to Know surveyed 19 Denver-area hospitals and found that of the 113 people stuck across the hospitals on a single day in September, 69 of those patients were unable to manage day-to-day activities on their own -- including things like using the bathroom or getting out of bed.
Hospitals reported 38 patients had Alzheimer's or dementia, and 27 had acted violently toward staff or other patients.
"Nursing homes weren't equipped or set up to provide this sort of this care, and now they're in a position to be providing not only medical care but behavioral and mental health care, which is not something they are created to do," Gimbel said.
"At the end of the day, so many of these cases are heartbreaking," Kuykendall said. "Fortunately they're not large numbers, but they're important numbers for these residents that get caught between the residential care system and the acute care system that's out there."
9Wants to Know investigated a fix enacted by the legislature in 2017. That "fix" has not been successful and investigator Jeremy Jojola will explain why on Wednesday as part of his series Stranded.
Anna Hewson and Nicole Vap contributed to this story.
If you're a caregiver who needs immediate help with your own mental health, you can contact Colorado Crisis Services for a 24/7 response.