Slam poet claims her neighbor gave her a house for $1. Now, she's accused of fraud
An Aurora homeowner was out of the country when she found out someone had moved into her house. Now, police are investigating her next door neighbor for allegedly forging a quitclaim deed to take ownership of the house.
A nationally-renowned slam poet from Aurora is at the center of allegations that she attempted to fraudulently take ownership of her next door neighbor's house, according to records obtained by 9Wants to Know.
On July 31, Dominique Johnson, also known as Dominique Christina, recorded a quitclaim deed with the Arapahoe County Clerk and Recorder's Office. It says that one homeowner, Shamma Al Reyami, gave Johnson the house for $1.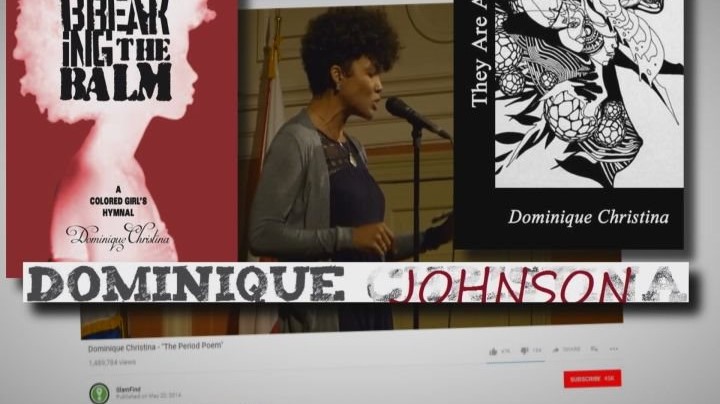 Al Reyami co-owns the Aurora house with her sister, and both deny the authenticity of the quitclaim deed.
The Arapahoe County Assessor's Office has also found reason to question the deed.
Dominique Johnson, however, denies wrongdoing. She told 9Wants to Know Al Reyami gave her the property.
In emails, Johnson said she had been "stewarding the property" since 2015 and that Al Reyami agreed that Johnson taking possession was "in her (Al Reyami's) best interest."
"Immediately, go to the police"
: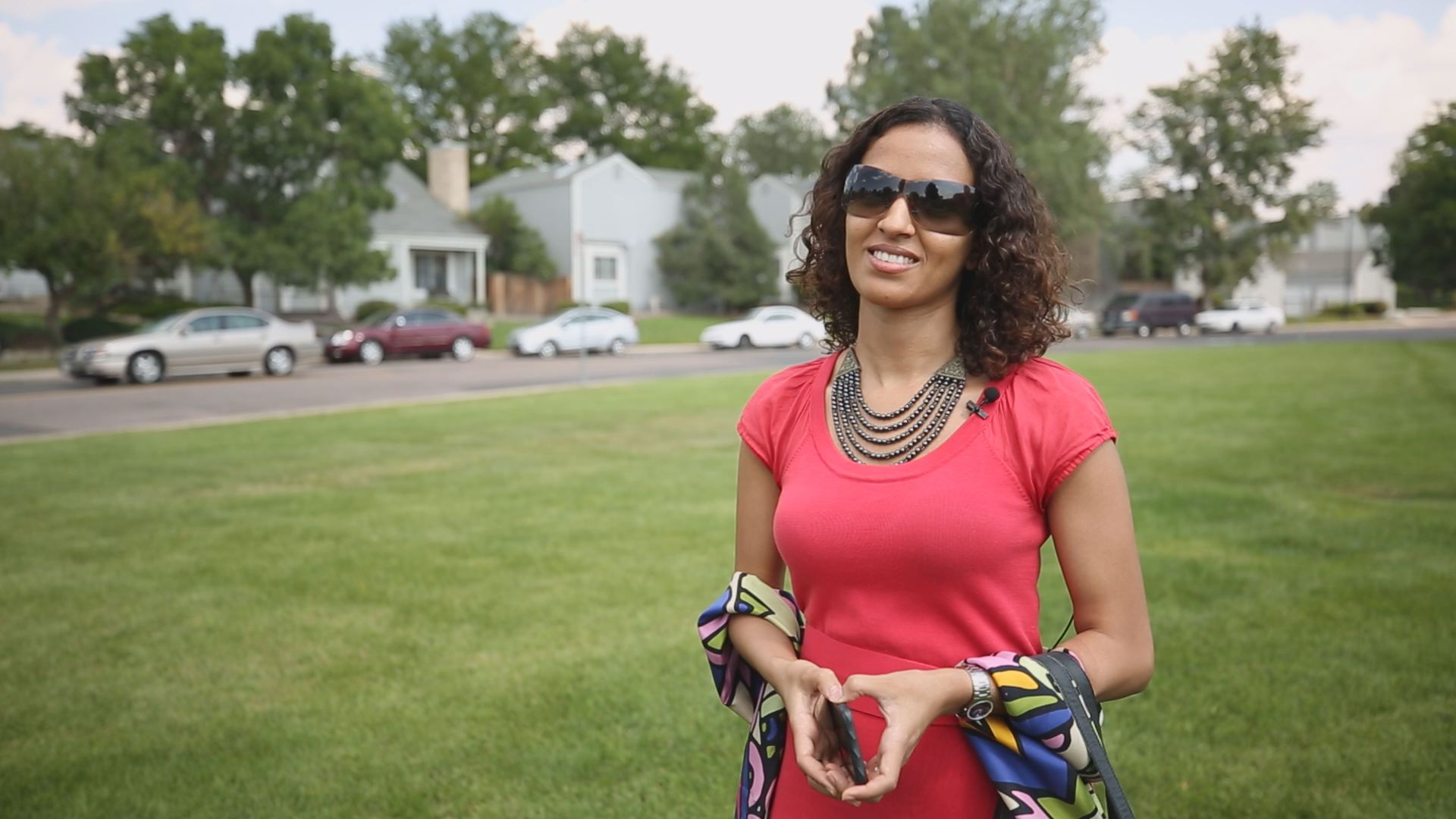 The controversy came to light after Shamma Al Reyami, who currently lives in Germany, received a phone call from her brother, who lives in the area, and checks on the house while Al Reyami is out of the country.
"My brother called me and asked me if I had rented the house or if I had sold the house and I said, 'absolutely not,'" Al Reyami said. "I said 'what is going on?' And he said, 'there is someone in the house,' and I said, 'immediately, go to the police.'"
Aurora police officers responded to the call, but after they arrived, Johnson showed officers the quitclaim deed.
A quitclaim deed is a type of legal document that allows individuals to transfer ownership of their home to another person without a sale.
Aurora police spokesman Ken Forrest said that when officers were shown the quitclaim deed, which appeared to be a legal document, signed and notarized, they decided this was a civil matter, not a potential crime.
"And I asked the officer over the phone – is this really happening? Is my property really gone?" Al Reyami said.
At that time, officers told Al Reyami they couldn't help her because there appeared to be no crime.
However, on Saturday, Sept. 16, Aurora Police confirmed with 9Wants to Know that a criminal investigation is currently underway. The Aurora Police Economic Crimes Unit is now investigating fraud and burglary among other possible charges.
"Is my property really gone?"
:
After speaking with officers, Al Reyami hired an attorney and contacted the Arapahoe County Assessor's Office, reporting the quitclaim deed as "fraudulent," according to records a clerk in the assessor's office provided to 9Wants to Know.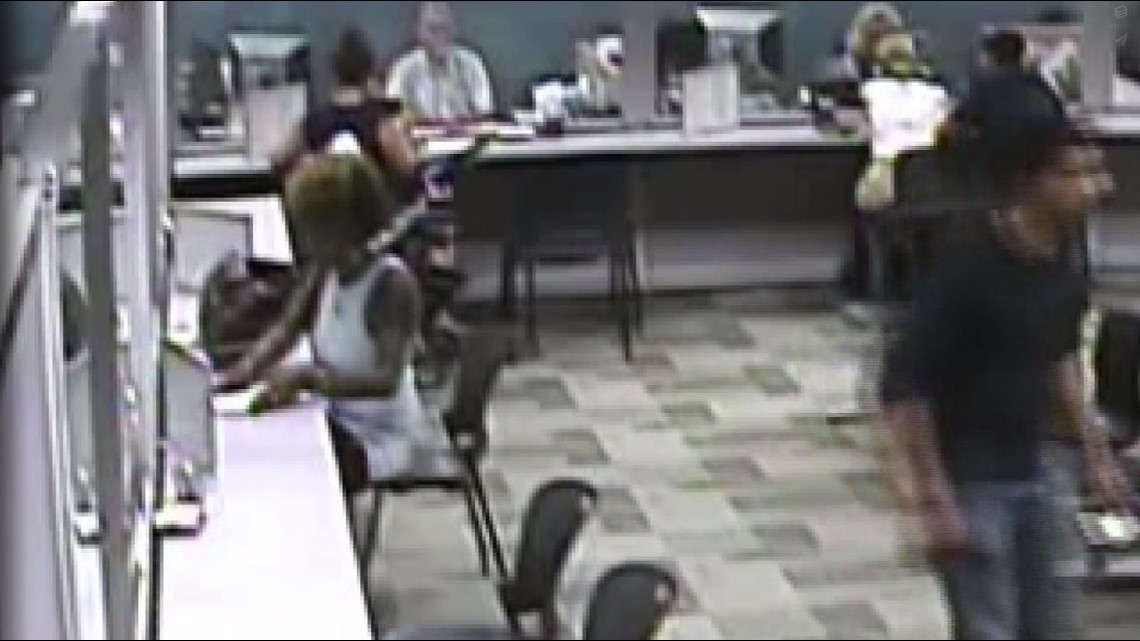 The assessor's office is responsible for transferring property, but clerks do not immediately review deeds that are recorded by the clerk and recorder's office - instead there's about a six week delay.
On July 31, Dominique Johnson was caught on video walking into the Arapahoe County clerk and recorder's office and recording the quitclaim deed.
In mid-August, before the assessor's office reviewed the quitclaim deed Johnson recorded, clerks received Al Reyami's email. A clerk in the assessor's office then noticed mistakes, including a signature that did not match the original deed, and did not transfer ownership from Al Reyami to Johnson.
Holly Vicino, the administrative budget coordinator at the Arapahoe County Assessor's office, said that even without getting the fraud alert, their office would have caught a couple of problems with the quitclaim deed.
"They would have looked at the quitclaim deed and would have seen that there were two names on the original deed and just one on the quitclaim deed and they would have written a letter to both parties on there to sort it out," Vicino said.
The signature on the quitclaim deed also does not match Shamma Al Reyami's signature on the original deed, and Vicino said that this would have been enough to raise questions, challenging the paperwork.
However - that doesn't automatically invalidate the quitclaim deed. That deed has still been recorded and Al Reyami will have to go to civil court to legally invalidate the quitclaim deed.
What makes this document INVALID?
:
9Wants to Know also reached out to Candace Anders, who notarized the document. She declined to comment about this case on the record, but did provide information to Al Reyami's attorney, which 9Wants to Know independently verified.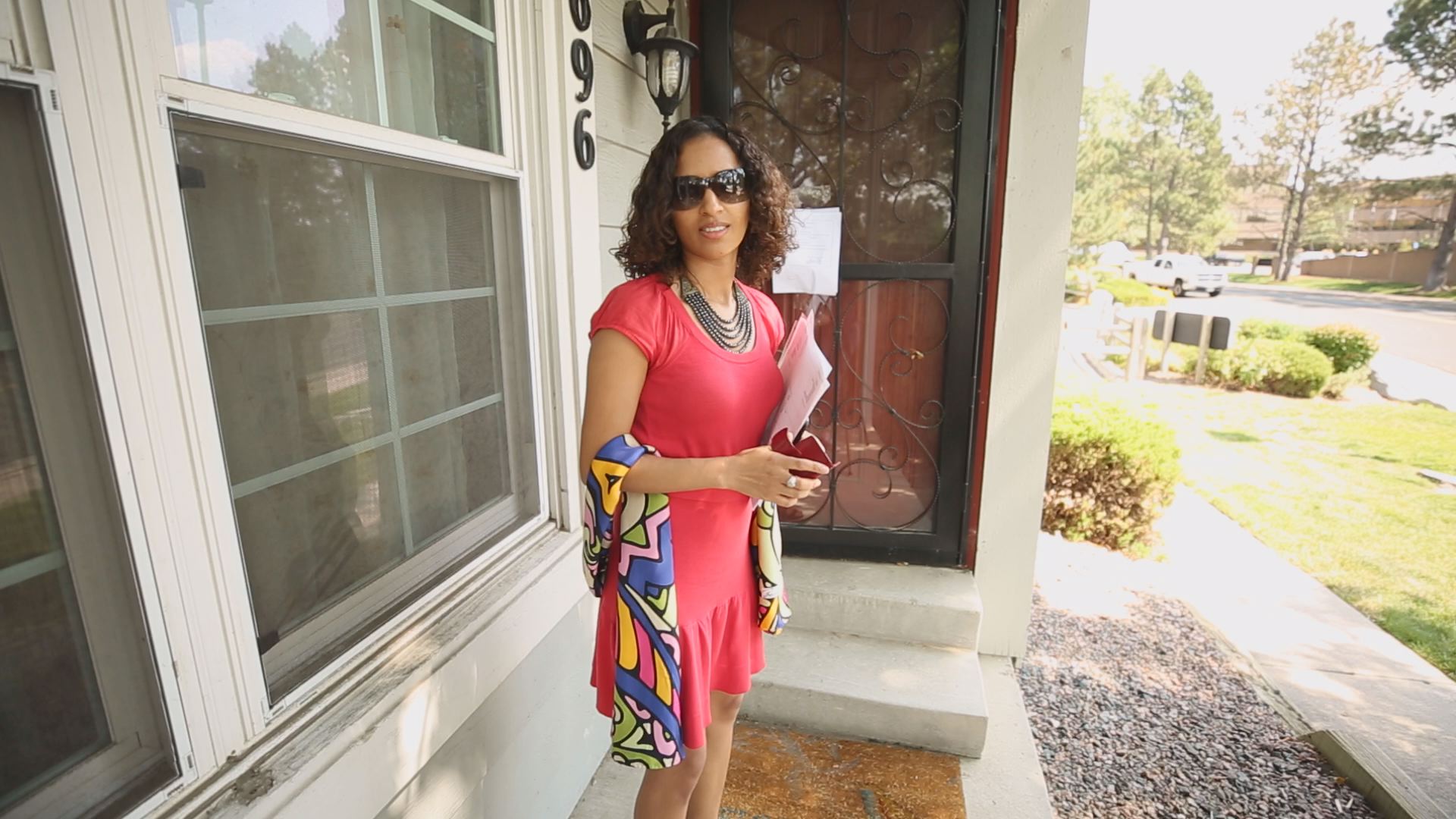 In the letter Anders provided to Al Reyami's attorney, Anders wrote the following: "I, Candace Anders, notarized a document on July 31, 2017 for Dominique Johnson, however I did not realize that the document was NOT asking for her signature but was asking for another individuals - Shamma Ali Alreyami, which makes this document INVALID."
But her statement does not actually make the quitclaim deed invalid. Abbas Montoya, the Notary and Business Program Manager for the Colorado Secretary of State, said that a notary is not legally authorized to invalidate a document they improperly notarized. The courts, he said, are responsible for determining the validity of a document.
The notary's log also reflects that neither Al Reyami sister was present on July 31, only Johnson signed in.
"I'd have to be ignorant and destitute and reckless. And I am none of those things"
:
Despite the numerous questions about the legitimacy of Johnson's quitclaim deed, Johnson maintains that Al Reyami gave her the property.
Johnson told 9Wants to Know in emails and over the phone that she had been helping Al Reyami take care of the house. She said in one email, "the house required many things in order to keep it from falling into disrepair."
Johnson sent 9Wants to Know pictures that she said she took inside the house.
"There is a before picture of the main level bedroom and an after pic. And there is a before pic of the kitchen and dining room and an after pic," she said in the email.
But one of the pictures did not seem to match the others.
That photo included mounds of trash, including an apparent carton of mustard and an old, beat-up television set. The floor was not visible due to all the trash. Nothing about the image seemed to fit in the house.
Using the Google reverse image search tool, 9Wants to Know found that the same picture appeared in blogs, on Pinterest, and in articles, including this one from Entertainment Weekly, which indicated that the picture originated in a 2009 episode of the show "Hoarders" -- not the inside of Al Reyami's house.
9Wants to Know also reviewed the episode of Hoarders, season 2, episode 1, and recognized the living room from the photo. It showed the inside of a house in Gretna, LA.
Johnson ended that same email with the following: "My hope is that you get what you need to see that this story (your version of it anyway) makes zero sense. In order for it to make sense, I'd have to be ignorant and destitute and reckless. And I'm none of those things."
Johnson did not respond to follow up questions.
Court records show Johnson has been accused of theft and forgery more than once.
In 2002, Johnson misrepresented herself as a college professor in order to get free rent, according to the arrest affidavit. The affidavit also said, "Dominique supplied signed documents to Barbara (the landlord) as proof of a grant for rental assistance."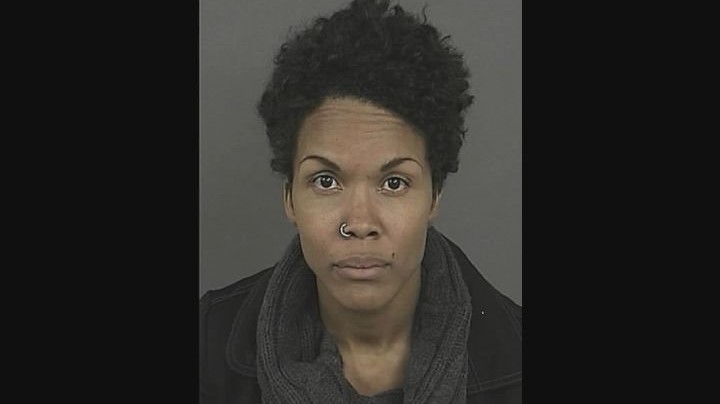 The affidavit for arrest warrant continued "Barbara ultimately went through the civil process to evict Dominique from the house."
Johnson pleaded guilty to theft and received a deferred judgment, meaning the case was later dismissed.
In 2008, she pleaded guilty to another theft charge after she used her mother's signature to authorize payment for a "tummy tuck" and a breast augmentation, racking up a bill for $11,709.
And in 2010 - Johnson pleaded guilty and received another deferred judgment for impersonating a Denver police officer in an attempt to get someone to pay her back money she was owed.
By the time 9Wants to Know uncovered Johnson's extensive criminal history, she was no longer responding to questions.