Walmart earning notoriety with police
<p>The country's largest retailer also tends to be one of the largest generators of police calls in the Denver Metro Area, according to a 9Wants to Know investigation. </p>
The data suggests many local law enforcement agencies are responding to local Walmart stores at a rate of two-to-four times a day. As you might expect, the vast majority of calls are for shoplifting, yet the sheer volume of calls has some city leaders wondering if the retail giant can do more to lessen its impact on law enforcement resources.
Walmart insists it's working with communities to help solve the problem, but a spokesperson also told 9Wants to Know "Unfortunately criminal activity is a challenge all retailers deal with."
Among our findings:
Only the Denver Rescue Mission and the downtown Greyhound Bus Terminal experienced more calls for service in the city than the Walmart in Denver's Stapleton neighborhood in 2015.
In tiny Lakeside, the local Walmart was responsible for close to 40 percent of all calls for service in 2015.
In Westminster, the top three locations for calls for service in 2015 were all three of the city's Walmart stores.
In Commerce City, police responded to the local Walmart 2.7 times a day in 2015 – the highest rate in the city.
Longmont's Walmart averages close to one call a day, yet that figure represents the busiest spot for police in the Boulder County community.
In Lakewood, the Walmart near Wadsworth Boulevard and West Colfax Avenue experienced 3.7 calls a day in 2015 – the highest rate of any community polled by 9Wants to Know.
Walmart calls for service in 2015
CITIES LOOKING FOR SOLUTIONS TO "RESOURCE DRAIN"
Dolores Mitchell shook her head just thinking about it. Her home sits just to the east of the Walmart at Wadsworth Boulevard and West Colfax Avenue in Lakewood.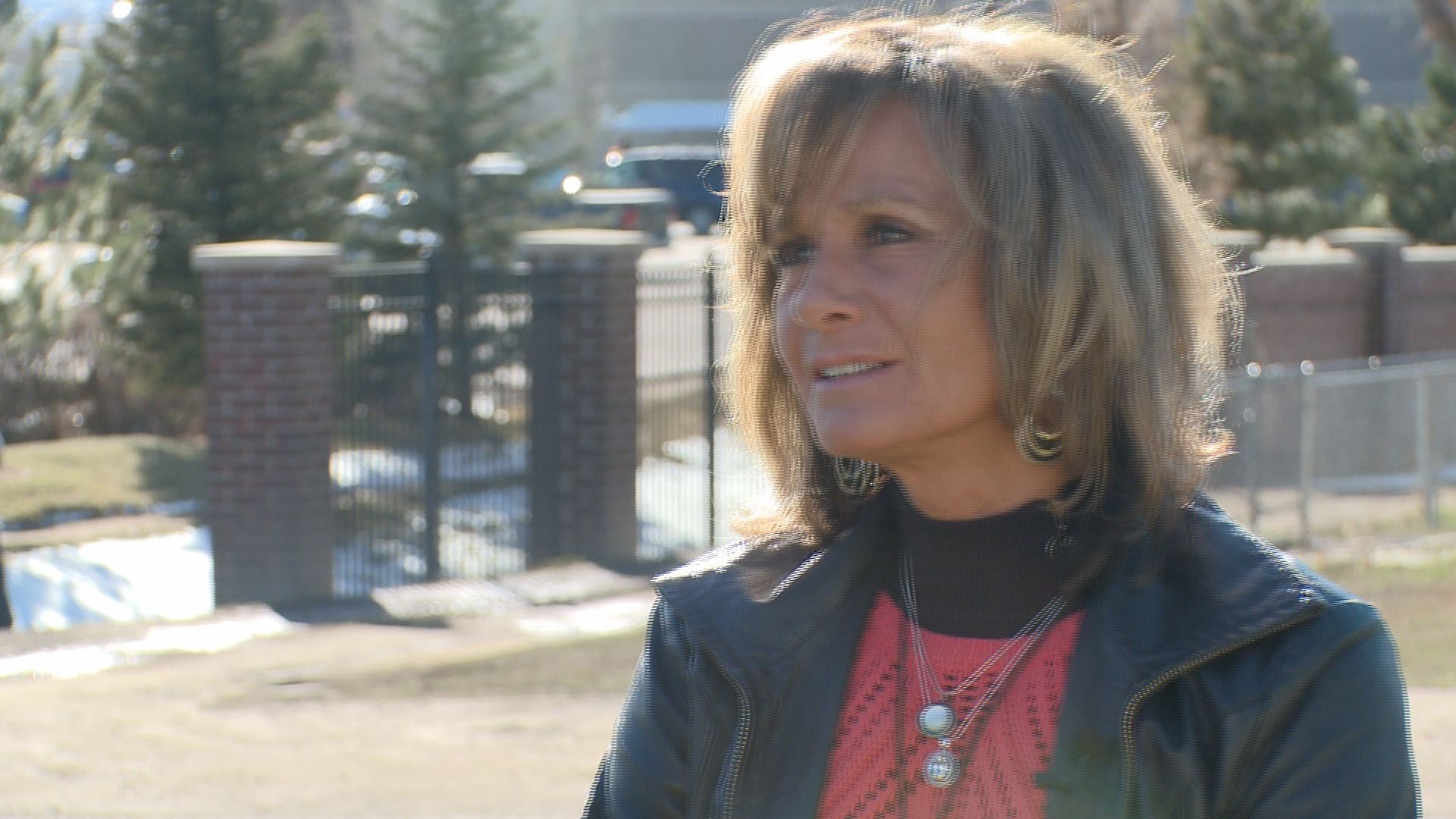 In recent years, she said, shoplifters have occasionally used her front yard as an escape route from police.
"Yeah. I've seen them running through the yard," Mitchell said. "They'll sometimes try to scale the fence over there."
No other spot in Lakewood experienced more calls for service in 2015 than this Walmart. 9Wants to Know data found its 3.7 calls a day to be the most of the cities polled.
"It's pretty staggering to me," Mitchell said.
"There's a lot of activity there," Lakewood Mayor Adam Paul said. "It definitely is a concern."
Mayor Paul said he believes Walmart is trying to work with the city to come up with a solution.
"We'd love to see a decrease in the calls for service," Paul said.
Lakewood City Council member Ramey Johnson said she was surprised to hear the figures from 9Wants to Know.
"Very concerned. I had no idea the number of calls at this particular location," Johnson said. "Obviously, some things can be improved upon."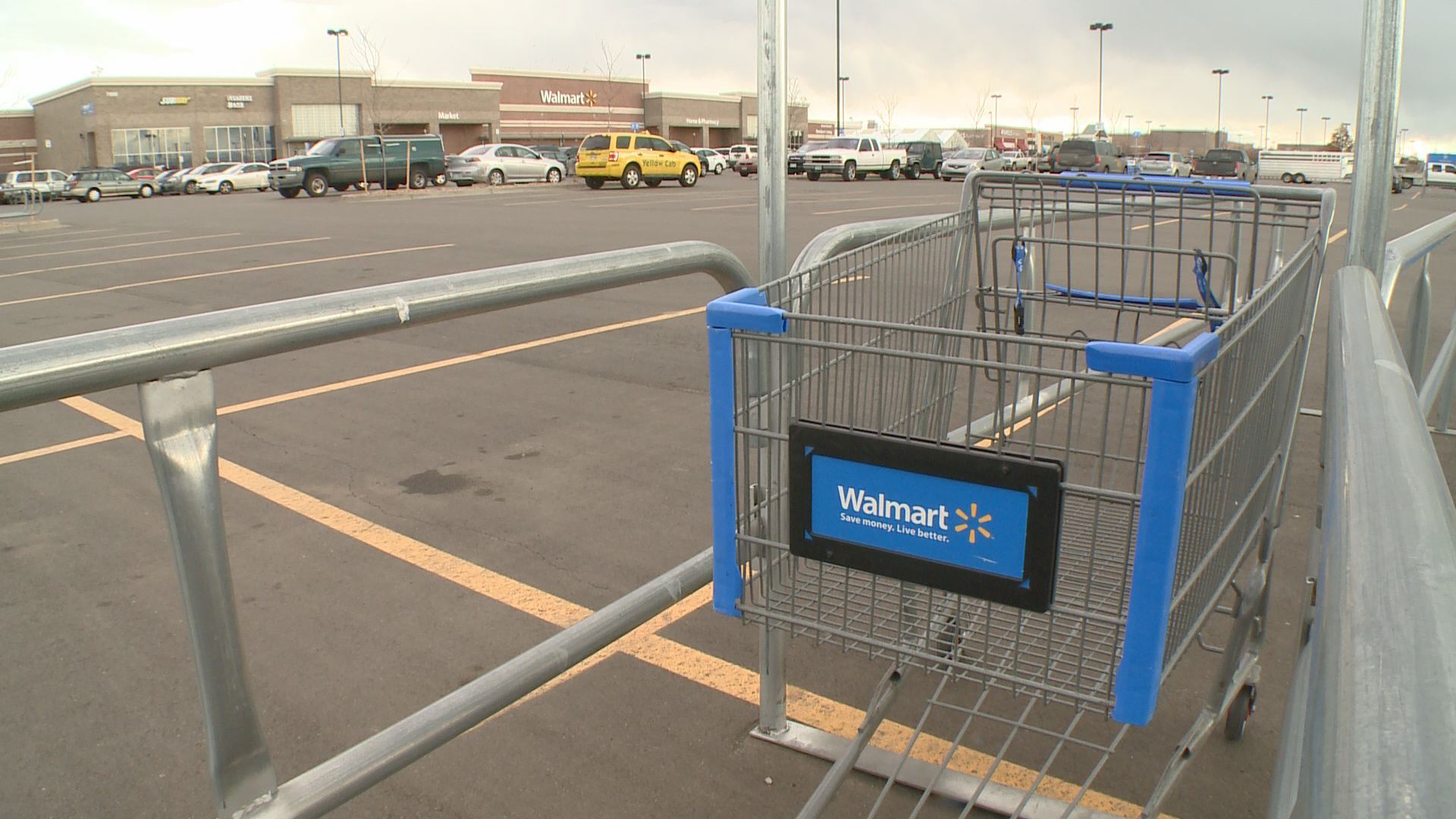 Like in Lakewood, the biggest problem inside Denver's Stapleton Walmart is shoplifting.
Close to three out of every four calls for service were for shoplifting in 2015, according to Denver Police Lt. Bob Wyckoff. That year there were 896 calls for service. Only the Denver Rescue Mission, which had 1,293 calls, and the Greyhound Bus Terminal, with 927 calls, saw more activity.
"Shoplifting is the primary crime," Lt. Wyckoff said.
It generally doesn't make customers less safe, he said, but it can tie up police officers' time.
"When you're tied up in a location like this, it's draining," he said.
It's the reason why, in 2015, the Denver Police Department started trying to come up with ways to decrease the need for officers to constantly respond.
Starting in June, Walmart agreed to start paying to put off-duty officers inside the store in an effort to increase law enforcement presence. The contract, which runs through 2017, says Walmart will pay the city close to $900,000 to fund overtime for the officers.
"[Walmart has] recognized they're going to have to dip into their pocket," Lt. Wyckoff said. "They've done a good job."
Lt. Wyckoff said the calls for service have dropped substantially as of late.
WALMART RESPONDS TO CRITICISM
When reached for comment, a spokesperson for Walmart told 9Wants to Know the retailer remains "Committed to making the shopping experience safe and secure for our customers and associates."
"We serve more than 140 million customers in our U.S. stores every week, and unfortunately, there will be individual incidents. But let me assure you that every store puts a lot of focus on its security and crime prevention measures," Erica Jones, the Senior Manager of Communications for Walmart, said in a written statement.
In addition to the contract with Denver to provide off-duty officers inside the Stapleton store, Jones said Walmart has started a pilot program, called "Restorative Justice," that allows first time offenders to complete an educational program instead of going to jail.
It should help reduce the police calls to the store, she said.
Here is Walmart's full statement:

"I DIDN'T THINK I COULD BE THAT SCARED"
Elmenia Lampley, 71, was lured to the Stapleton Walmart in April 2015 by a letter from the store.
"They wrote me a letter to cash my [tax refund] check there," she said.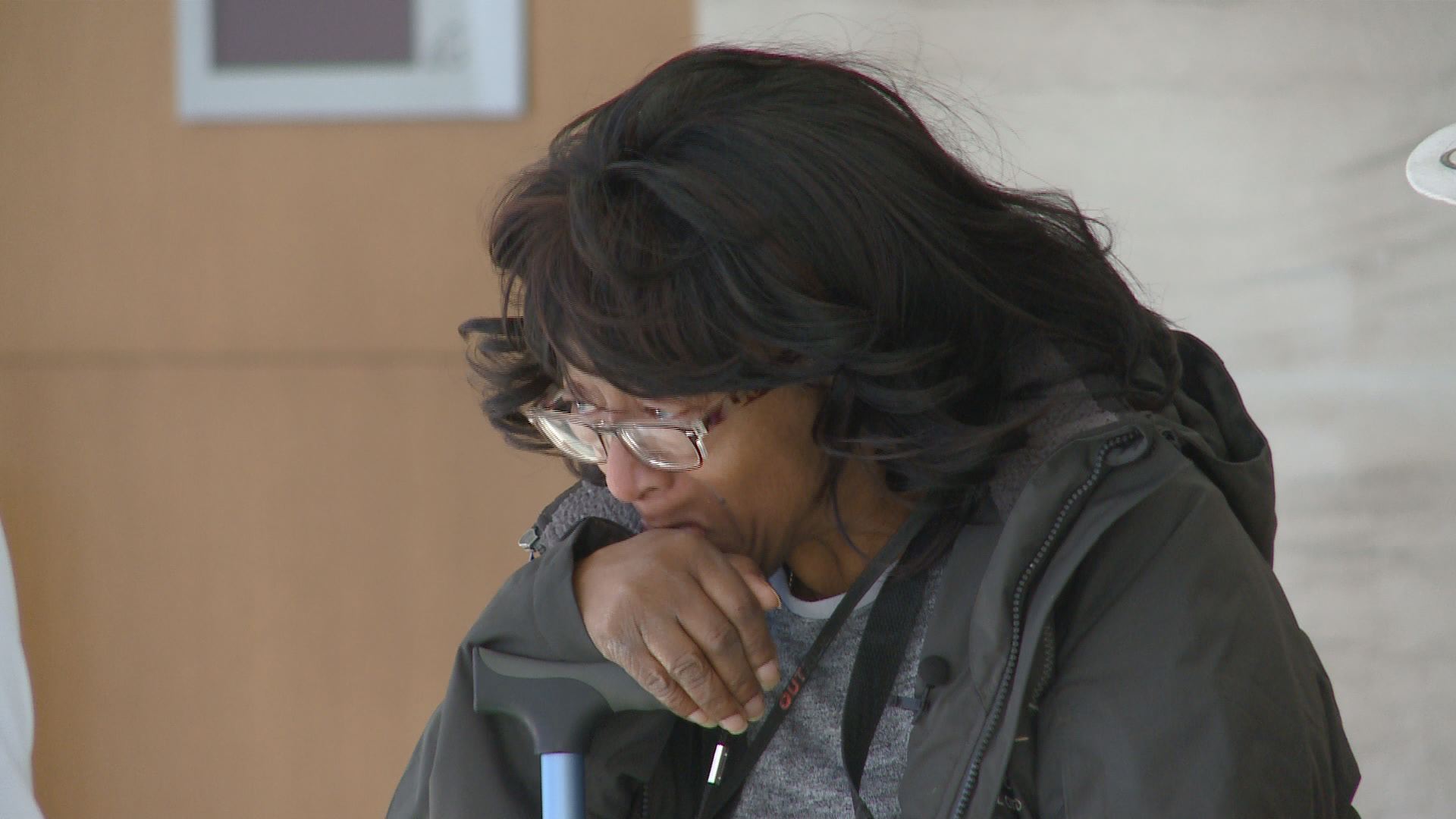 Days later, she walked out of the store with close to $5,000 in cash in an envelope. Shortly after, a man came up from behind.
"He grabbed me from behind – from the back of me – and he grabbed me," she told 9Wants to Know. "I didn't think I could be that scared."
Police put out surveillance photos of the two men they believed were responsible for the robbery. As of now, one of the two has been convicted while the other is awaiting trial.
Lampley wondered why the store didn't feel the need to help protect her more, knowing she had a lot of cash on her. Her son said he's seen banks do it a lot.
While the crime remains statistically rare compared to other calls for service at the location, Lampley said she's not likely to go back.
"That was my favorite store," she said.
INDIANA MAYOR'S PUBLIC FEUD WITH WALMART PAYS OFF
The high number of police calls isn't just a Colorado problem either.
Last year, the Mayor of Beech Grove, Indiana, became fed up with the four-to-six police calls a day to his local Walmart.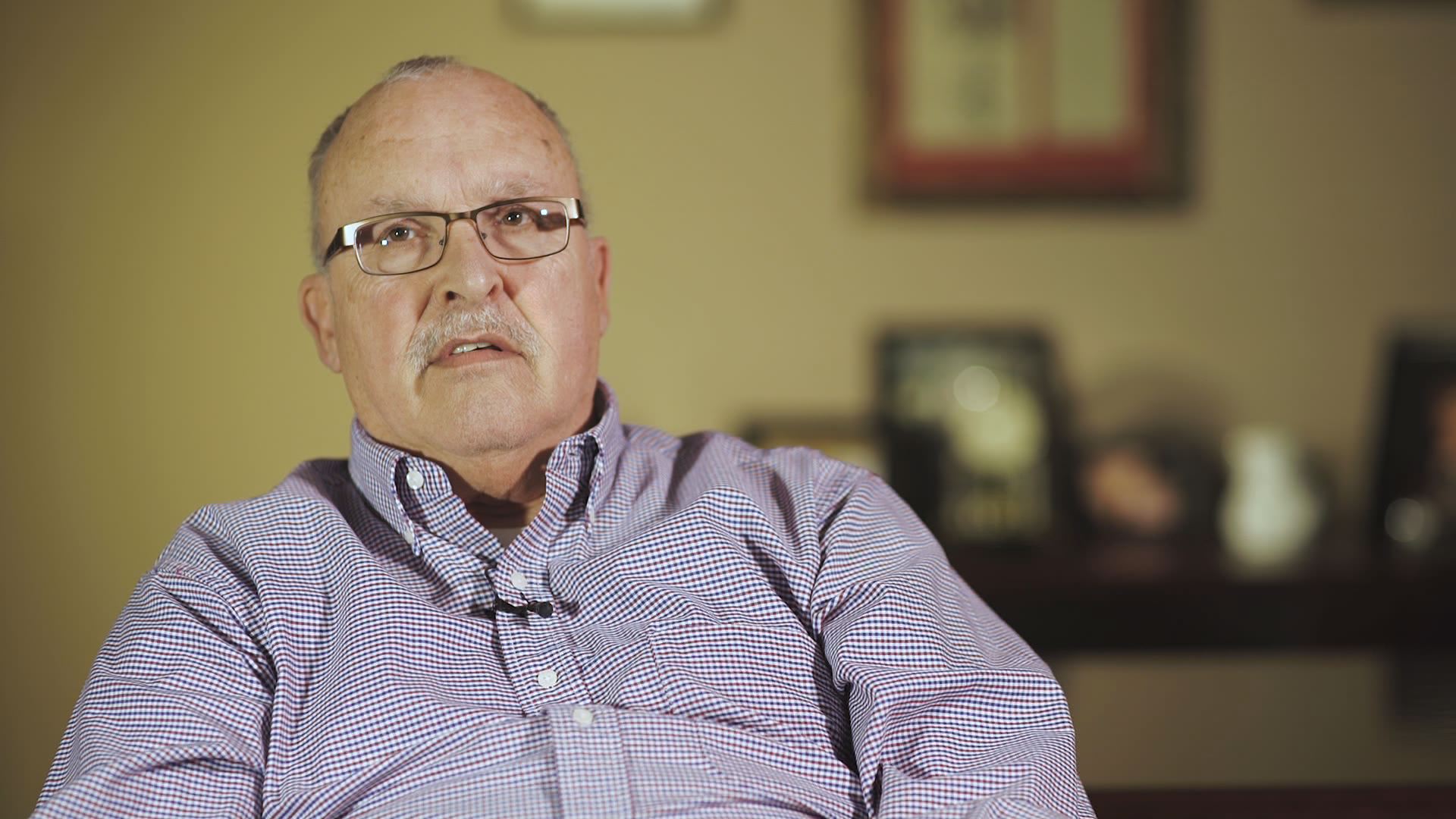 "I considered Walmart a public nuisance," he said.
The public nuisance law in Beech Grove allowed the city to levy a $2,500 fine for each excessive call for service.
In the end, he said, the threat alone helped bring Walmart to the table.
"They quit calling us for shoplifting for anything under $50. We were being called down there when somebody shoplifted a $3 picture frame," Mayor Buckley said.
"If you can get them to the table and talk with them about your problems, I think they'll be responsive to you," he added.
Probably not surprisingly, when 9Wants to Know told leaders in Lakewood, Colorado, of the progress in Beech Grove, there was local interest in trying to come up with a solution here.
"I think we need to sit down and have a serious conversation," Lakewood City Councilmember Ramey Johnson said.