DENVER — A massive construction project will hopefully cut down on crashes on one of the worst stretches of Interstate 25; but in the meantime, it's creating a lot of headaches of its own.
The I-25 South Gap Project is the longest stretch of construction in Colorado - 18 miles from south of Castle Rock to Monument.
Work on the project started in September 2018, but the problem area that is the "I-25 Gap" has been a trouble spot long before construction. In fact, the danger of the tight, busy 2-lane stretch is what prompted the improvements going on today.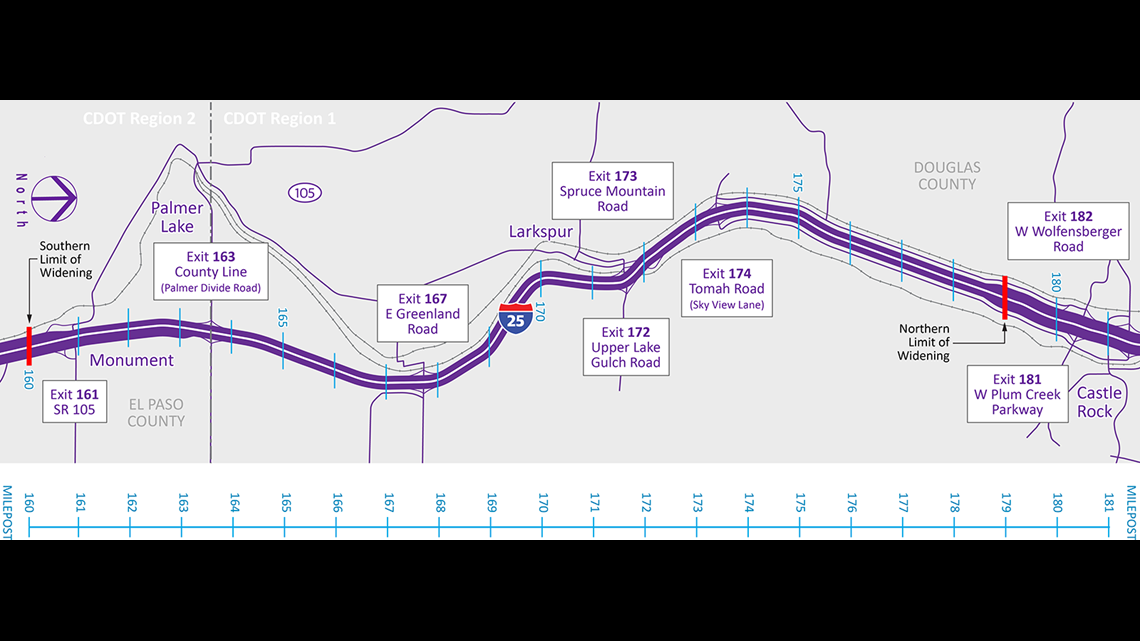 The gap is the only four-lane section of I-25 connecting Colorado's two largest cities, Denver and Colorado Springs. Over the years, congestion, crashes and delays have grown due to population growth and more people using the road.
The Colorado Department of Transportation said before construction, on average, there was a crash every day in the I-25 gap.
"There has always been a high rate of collisions," Tamara Rollison, a CDOT communications manager for the Denver region, said. Before construction even began, on average, there was a crash every day in the gap.
The 18-mile stretch of highway hasn't been improved since the 1960s. The construction that is underway will bring the first improvements its seen in almost 70 years. But improvements won't appear overnight.
The 3-year construction project is only in its first 8 months. With a date of completion in the year 2020, this is not a small or short project. Colorado State Patrol Trooper Gary Cutler is asking drivers to be patient during this time.
"I-25 in itself is a pretty dangerous area for driving," Cutler said. "I've seen stuff where people are zipping in and out of traffic just like they were on a raceway and we can't have that because it turns disastrous."
"It always just goes back to three things: keep your speed down, watch out for everything else and give that distance," he continued. "If you've got those things going for ya, odds are, you're probably not going to wreck into somebody."