Last Wednesday started like any other day at work for Jerold "Junior" Vega.
"We clock in, we get to work," he remembers.
Vega is an apprentice plumber. For the past several months, he joined several others with his company, UMC, on the construction site for a new apartment building in Denver near 18th and Emerson.
"People were scattered everywhere and it was just very scary," Vega remembers. "There was so much stuff going through my head at the time of the -- I was just scatterbrained. It was everywhere."
PHOTOS: Huge flames at construction site fire
Vega's father-in-law was also involved in the construction job. Both men were safe, but many others were not.
From his point on the ground, Vega said he tried to help those trapped in higher floors.
"There [were] a couple of individuals, and we were screaming to [them] to jump to make it out," he said. "There's nothing we could do to save them or to get in there at that point. It's really heartbreaking to know you can't help somebody when they really do need your help."
Vega lost a colleague that day. The victim was one of two fatalities in the fire. Fire investigators have not identified the victims publicly.
"He was just a great guy, overall. If you needed something he made sure you had it," Vega said about the victim. "He was someone who was good to have around the job site. He made it more than work, he made it fun. He made it a good place to go to in the morning."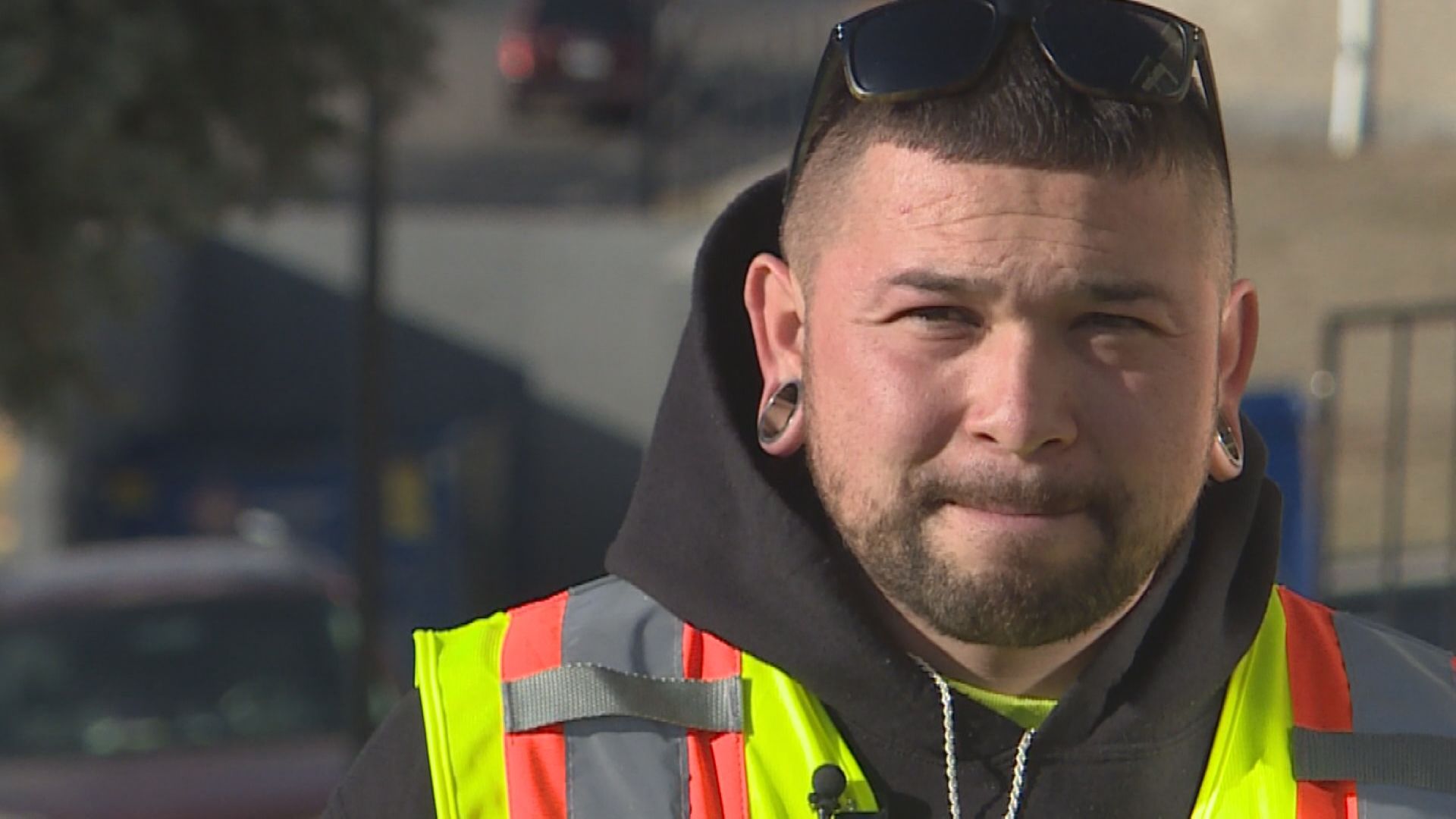 Vega only spent a few months working on site with the victim, but in that short time he said the two become friends.
"He showed nothing but love and respect. For a young guy, that coming from an older guy, that's awesome."
Vega and his wife are planning a vigil for later this week to honor the two individuals who died in the fire. He hopes the gathering will also help the survivors of the fire, including the construction workers who are still struggling with what they saw and experienced that day.
"You build a brotherhood. You spend… years, or months on these jobs," he explained. "You see them every day. I'm at work more than I'm at home. So I see these guys day in and day out. Just to lose one, it's hard."
PHOTOS: What's left behind at the construction site where a massive fire erupted
Vega also hopes people will appreciate those in his profession, and recognize the difficult and sometimes dangerous work they do every day.
The vigil is planned for Friday evening at 7 p.m. Vega wants people to meet on Park Avenue and Emerson, near the site of the fire. He said organizers will provide candles, music and water. Vega said anyone is welcome to attend, and he especially encourages people involved in the construction project to join the gathering.