DENVER — A block in Denver comprised of modest Queen Anne and Terrace Type homes is the city's newest historic district.
Denver City Council members on Monday voted 12-0 to approve the "River Drive Historic District," an area in the Jefferson Park neighborhood. (Councilman Albus Brooks was absent).
It becomes the city's 55th historic designation.
The River Drive Historic District includes 20 lots fronting River Drive bounded by Clay Street to the west, 23rd Avenue to the north, North Bryant Street to the east and West Front View Crescent Drive to the south.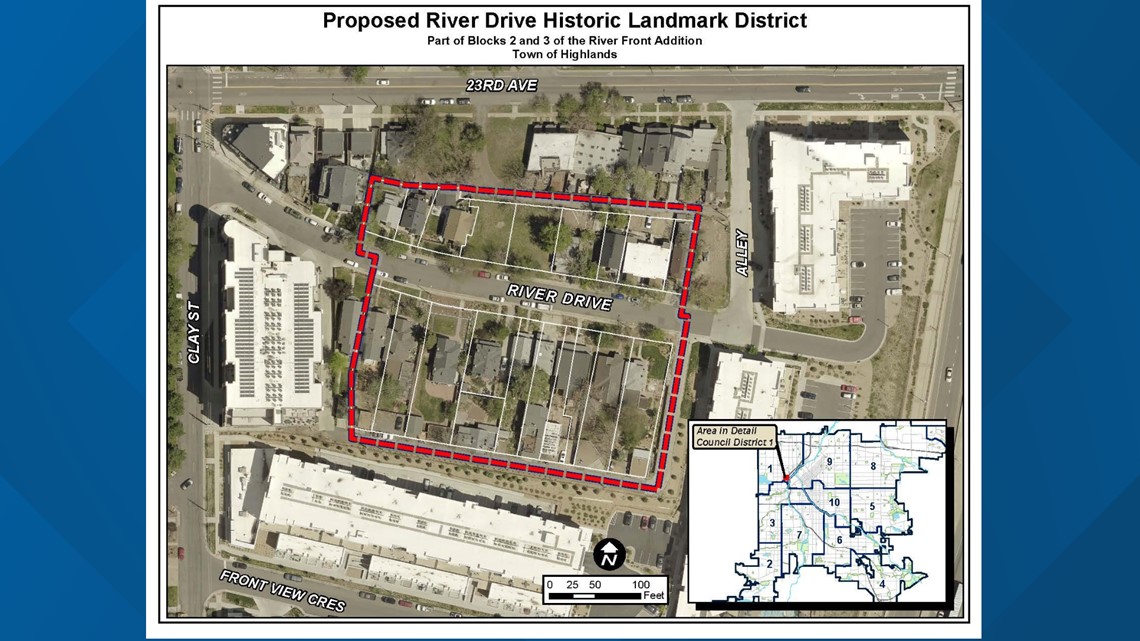 The block is made up of houses that have a mix of Queen Anne and Terrace Type styles that represent architectural trends from Denver's early history, according to Historic Denver.
Historic Denver is an organization that supports historic restoration projects. It worked to obtain the River Drive historic designation as part of its Action Fund program, which promotes projects that "enhance the city's unique identity, promote and maintain authentic character, and honor cultural heritage as reflected in the built environment," according to its website.
The River Drive Historic District, first developed in 1881 as River Front Highlands, originally housed working-class immigrants of Scottish, English, German, Welsh and Cornish descent. Many worked for railroad companies.
Today, the neighborhood surrounding the River Drive Historic District has become a popular spot with a mix of diverse professionals who want to live close to downtown, as well as longtime families.
Construction is abundant, and among the scattered mix of trendy businesses is a small, local hub on Eliot Street between 26th and 24th avenues that has retail and restaurant options.
PHOTOS: Denver's Jefferson Park neighborhood
A public comment period was held ahead of Monday's city council meeting.