The lawsuit related to Kenneth Espinoza's Nov. 29 arrest was filed Saturday in U.S. District Court for the District of Colorado.
His son, Nathan Espinoza, was pulled over on Main Street in Trinidad, about three hours south of Denver, for driving too close to the vehicle of Las Animas County Sheriff's Deputy Mikhail Noel.
Kenneth Espinoza was following behind in a separate vehicle because they were dropping off his truck to have work done. Kenneth Espinoza saw that his son was being pulled over and stopped on the side of the road a few feet away, where he was approached by Sheriff's office Lt. Henry Trujillo, who had come to assist with the call.
That was when things escalated quickly, according to body camera footage released by the elder Espinoza's attorney.
The body camera footage shows Trujillo asking Kenneth Espinoza why he was stopped, and Espinoza responding that he was waiting for his son. Within seconds, Kenneth Espinoza and Trujillo were exchanging obscenities and Trujillo ordered him to leave the scene.
When Kenneth Espinoza did begin to drive away, deputies ordered him to stop and one of them grabbed for the door handle of the truck. According to the suit, Noel got his gun and pointed it in Kenneth Espinoza's face.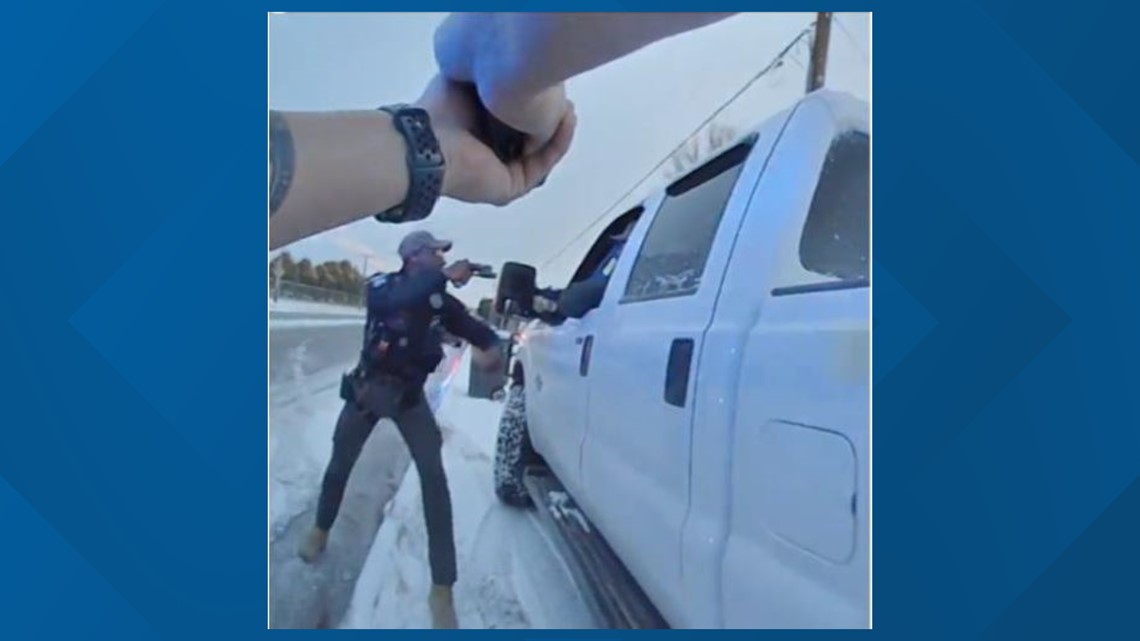 At that point, Kenneth Espinoza reversed his pickup off the road while Trujillo pulled his vehicle up beside him. One of the deputies pulled Espinoza's arm through the open driver's side window while ordering him out of the vehicle.
Once Espinoza was out of his pickup, he was placed in handcuffs. Trujillo and Noel ordered Kenneth Espinoza to get in a patrol car and used a Taser on him multiple times, including at least once in the face, the body camera video shows.
> Content warning: The videos below contain strong language and violence and might be difficult for some people to watch:
Two minutes later, Trujillo and Noel told Kenneth Espinoza to get out of the patrol vehicle. They then dragged him out of the patrol car, threw him to the ground and searched him, before putting him back in the car.
The lawsuit alleges that Trujillo intentionally deactivated his body camera prior to the transport of Kenneth Espinoza, which violates state law. It also says that instead of taking him by ambulance to a hospital to be medically cleared that Truillo took him to the jail first.
According to the suit, both Noel and Trujillo wrote police reports that included information that contradicted what body camera footage showed. One statement indicated that Kenneth Espinoza pulled up "directly behind" the deputy, but the footage shows he was parked much farther away.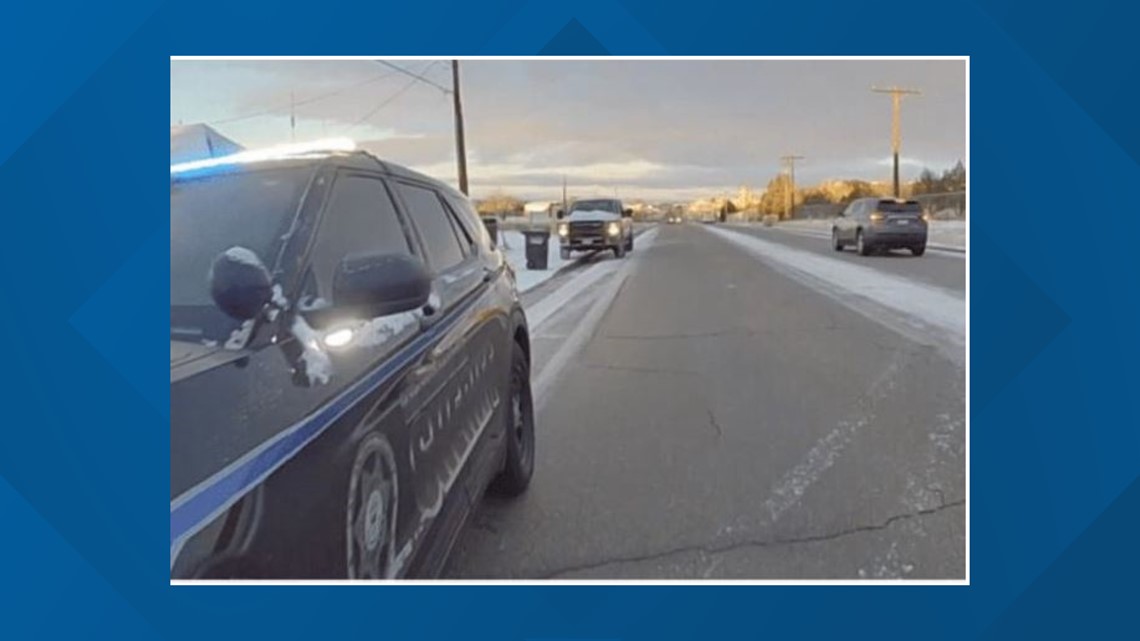 Noel also wrote in a report that he was dragged by Kenneth Espinoza's truck when his hand became stuck in the door handle, but again the lawsuit says the video disputes that.
The lawsuit alleges that Trujillo should not even be eligible to be a police officer in Colorado due to a harassment conviction in 1998. The lawsuit says that Trujillo left the conviction off his 2001 application and says if the department had conducted a proper background check or checked court records, he would have been flagged.
According to the lawsuit, while serving as an officer with the Trinidad Police Department, Trujillo was suspended multiple times, including one suspension for DUI and another for an uncharged domestic violence incident.
Both Noel and Trujillo were named in a separate excessive force lawsuit filed last June that involved allegations of excessive force and violations of the Americans with Disabilities Act. Court records show it was settled in November, about two weeks before the incident involving Kenneth Espinoza.
The two deputies involved in the incident are still with the Las Animas County Sheriff's Department but have been placed on administrative leave pending the outcome of an internal investigation.
The department declined to comment on the lawsuit.