AURORA, Colo. — A popular Colorado brewery is serving up change.
Lady Justice's newest beer is bolstering protection for the LGBTQ+ community. The brew, called the Strawberry LaLager, is a first of its kind and "focused on creating a beer for the drag community by the drag community," Alison Wisneski, Lady Justice's director of marketing, said.
The beer's namesake is LaLa Queen, a well-known drag queen in the Denver metro area.
"We wanted to make something that was both a play on the normal cis hetero beer and give it queer life and make sure that it goes to something important," Queen said.
A portion of the money made from selling the Strawberry LaLager goes the Parasol Patrol, a group of volunteers that shields kids from protesters' hateful rhetoric at LGBTQ+ events with their signature rainbow umbrellas. Queen said the Parasol Patrol has been a big presence in Colorado's drag community and has appeared at many of her own events.
"It's a very scary thing to approach an event and to see a line of people who are there to actively hate against you," Queen said. "From the very beginning, you're surrounded in love and really welcomed into the space rather than what the protesters want you to feel which is hatred and self-loathing."
That particular cause is what propelled Miles McKay to join the cause.
"It became less about a drag beer and more about building a foundation," McKay said.
McKay, the former director of branding for Wah Gwaan Brewing Company, is a Black trans man. He knows what it's like to feel unsafe.
"I realize that spaces are not made for people like me - anyone whether you are black, whether you are brown, whether you're queer or just a mix of all the above," McKay said. "Hearing this opportunity I thought that this would be the perfect opportunity to bring that to life."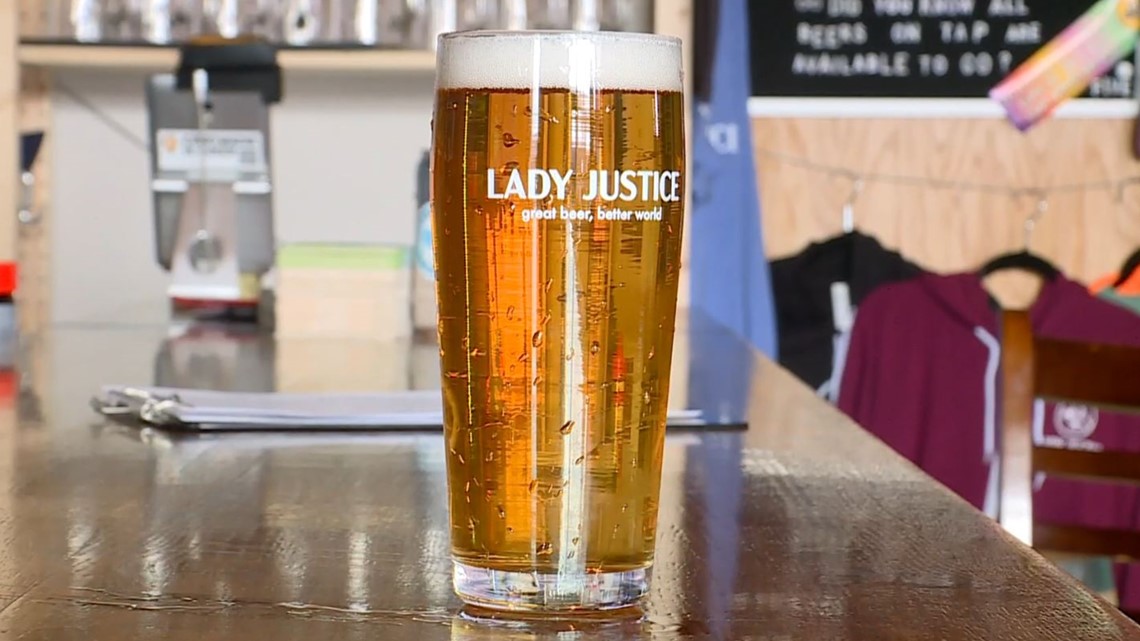 This kind of safe space combined with the protection the Parasol Patrol offers are the kind of support the team behind the new beer says is always needed. That's also why they say it's crucial causes like theirs are supported year-round.
"We are here to represent and say that we're here every day," McKay said. "We don't just turn on our gay or turn on our black or whatever it is during those months and then turn them off when we're done. This is our existence."
Now this new beer is creating a space to make sure everyone feels seen.
"It's important to have still that visibility in things like this that are such an important part of an American culture," Queen said.
The new beer was rolled out at A Queer Love Letter, an event earlier this week designed to spotlight BIPOC drag queens and kings who don't get the same attention as their white counterparts.
The Strawberry LaLager is available now at Lady Justice Brewing Company. In the near future, they plan to start canning the beer which will showcase a strong, gender-neutral entertainer.