DENVER — Denver is changing. As it grows, some people feel left out, even pushed out, of the neighborhoods they've called home for years.
On Saturday, residents of Montbello, East Colfax, and Northeast Park Hill brought their concerns to the six candidates running to represent them on Denver's City Council in District 8.
The forum was co-hosted by registered neighborhood organizations and non-profits from each area.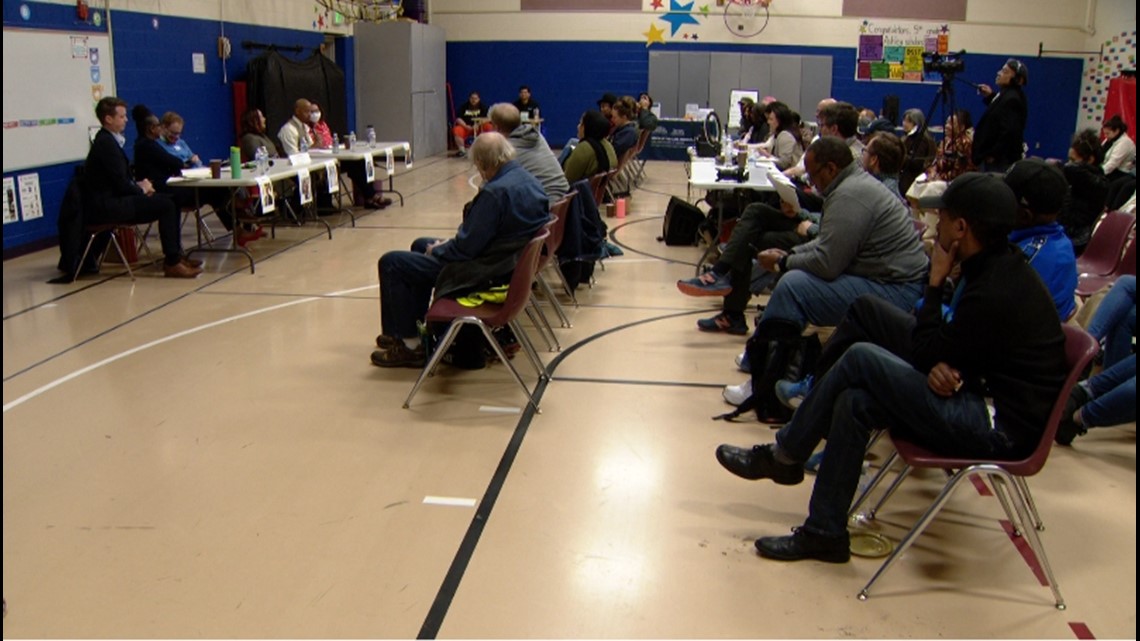 "The rent is every year, going up," said Tsega Haile, who's lived in the East Colfax neighborhood for the last 20 years.
The signs of gentrification, of redevelopment are everywhere, putting residents who've been there for a while at risk for displacement.
"So a lot of people, they move out," said Haile. "We have to be involved. We have to explain what's going on in our area."
Voters like Haile want to know what their next city council representative plans to do to keep people from losing their homes.
At a forum on Saturday, all six candidates answered questions so residents can be informed on Election Day.
Food insecurity, the bus rapid transit project and crime reduction programs, among other things, were also discussed.
"Your voice matters. Your vote matters." said Mayra Gonzales, director of community development at the Montbello Organizing Committee. "Anti-displacement must and should be the top priority for the upcoming council member."
Gonzales said displacement doesn't mean just tackling housing, it also means supporting local businesses.
"It means bringing in the assets that we desperately need, the services and the resources, but in a way that is respectful of the existing community, that protects the existing community and doesn't inadvertently push them out," she said.
She said they want these candidates to know their district is diverse, rich in culture, and they want to keep it that way.
"We have a lot of folks who are immigrants, who are refugees, who are assets to this city and who we want to make sure continue to live here," said Gonzales.
There are three Neighborhood Equity and Stabilization, or NEST, neighborhoods in Denver City Council District 8: Montbello, East Colfax, and Northeast Park Hill. That means these neighborhoods have been identified as being at risk for residents displaced due to gentrification.