DENVER — Denver Mayor Mike Johnston spoke Tuesday about where roughly $48.6 million in funding in the 2023 budget for the city's initiative to house 1,000 people experiencing homelessness will come from and how the money will be spent.
Johnston said the funding is expected to cover the cost of purchasing hotels, creating micro-communities, rapid rehousing and accompanying wraparound services he said are necessary for a successful outcome for the initiative.
>Video above from August: Denver announces micro-community locations for homelessness plan.
"As we continue to work tirelessly to deliver on this goal, we know how to pay for it, and we know how to do it with existing resources," Johnston said.
The majority of the funding comes from the city's existing budget for homelessness resolution, as well as additional funding from the federal government. The chart below shows where the city said the funding will come from: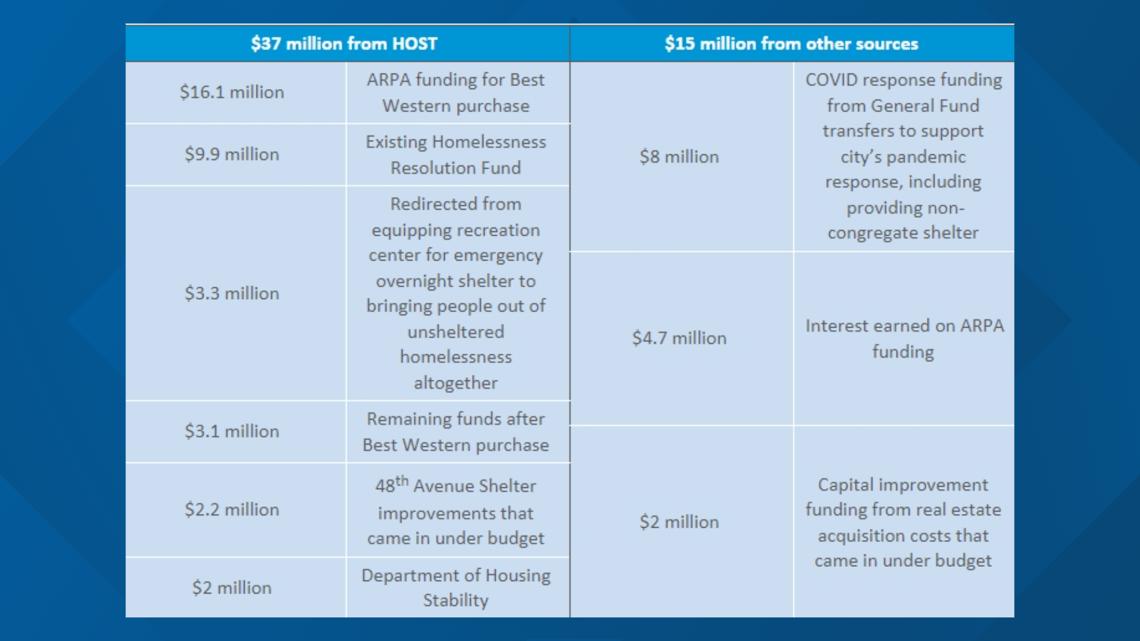 Johnston also shared a chart showing how the funding is expected to be spent: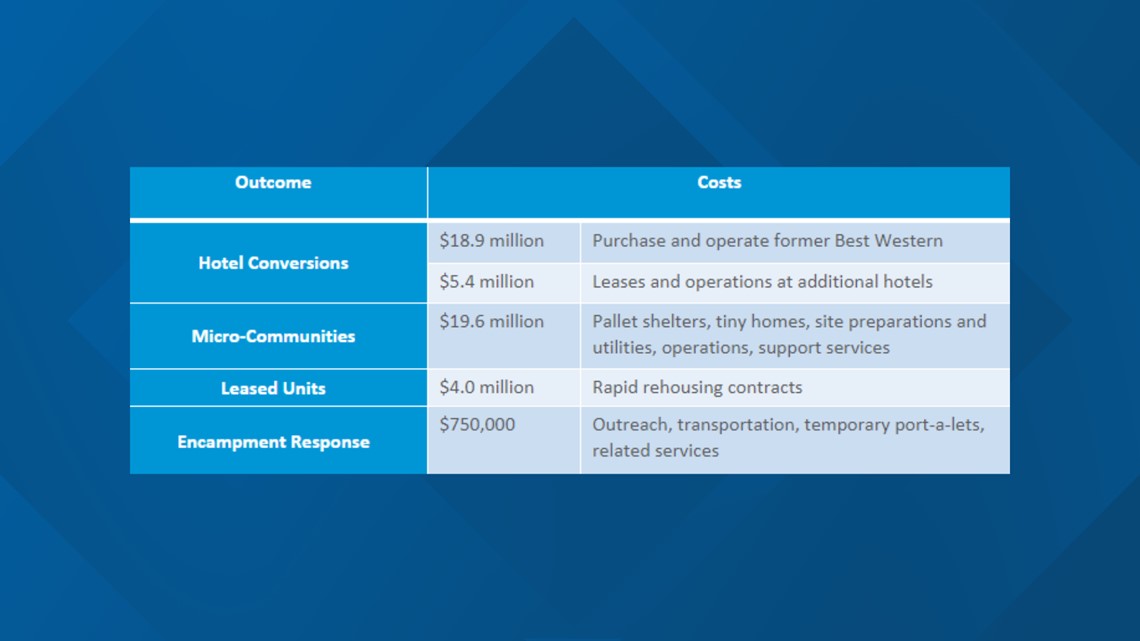 The Denver City Council will have to review portions of the budget that fall under its jurisdiction.
Johnston said he would share details of the proposed 2024 budget on Thursday.
> Watch 9NEWS original shows, live Colorado news and weather updates, daily forecasts, and sports coverage for free on the 9NEWS+ app on Roku and Fire TV.
9NEWS+ has multiple live daily shows including 9NEWS Mornings, Next with Kyle Clark and 9NEWS+ Daily, an original streaming program. 9NEWS+ is where you can watch live breaking news, weather updates, and press conferences. You can also replay recent newscasts and find videos on demand of our top stories, local politics, investigations and Colorado specific features.