DENVER — Denver Mayor Michael Hancock on Monday announced his appointment of Elias Diggins as the new sheriff.
Diggins has been chief of operations for the sheriff department since 2018 and was a division chief before that. He served as interim sheriff in 2014 and 2015, before the appointment of Patrick Firman to the position.
A chief of operations, Diggins was in charge of the downtown detention center and county jail, and also other services that include the vehicle impound facility, the correctional care medical facility and the K-9 unit.
At the news conference Monday announcing Diggins' appointment, both he and Hancock emphasized the importance of equity, inclusion and continuous improvement in sheriff department operations.
"I've grown up in Denver, and growing up in Montbello, I know how important our community is, how important it is for us in law enforcement to be a part of the community," Diggins said. "And it is my hope that as we move forward, that we can bring the community to the table and re-earn the trust that has been broken."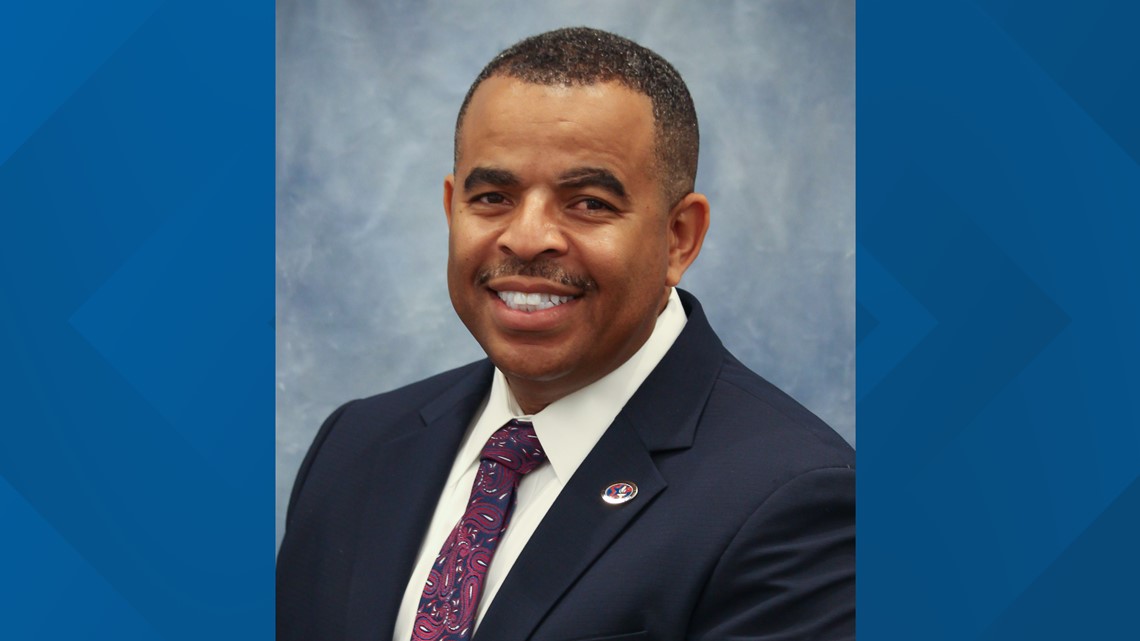 The Denver Sheriff Department has been without a permanent leader since last year. Firman announced he was stepping down as sheriff on Sept. 11 after a series of controversies involving the department, which is responsible for operating the city's jails and providing security at courthouses.
Both Hancock and Diggins spoke at the news conference about past challenges and the importance of second chances.
"The new sheriff needs to be someone with deep community experience, knowledge of the department, and let me simply say, with great emphasis, someone who appreciates the value and power of second chances," Hancock said.
In 2014, when he was interim sheriff, Diggins explained to 9Wants to Know about his 1996 felony charge for bribery. He eventually pleaded guilty to a lower charge of false reporting, a misdemeanor.
He said the charge stemmed from a lie he told in court at age 23. After a car crash in 1996, he admitted he lied to a judge about having car insurance.
Neither Diggins nor Hancock mentioned that incident specifically at Monday's news conference, but rather they spoke in broad terms about regrets, challenges and Diggins' experiences as a deputy.
"Today I want to tell you that the past is the past, and I've had some challenges, but I am ready to move forward and to lead this department to where we need to go," Diggins said.
He began his remarks by quoting the Book of Proverbs from the Bible: "The godly fall down seven times and they get up."
The appointment of Diggins comes several months after the resignation of Firman, who was appointed sheriff in October 2015. Firman implemented some reforms in the sheriff department, but ultimately resigned after sexual harassment and excessive force cases that cost the city millions of dollars in settlements.
After his departure in October, he was replaced by interim Sheriff Fran Gomez, a longtime Colorado law enforcement officer with 30 years of experience, including serving as the first female commander in the Aurora Police Department.
Gomez was the first woman to serve as sheriff in Denver. Both Hancock and Diggins thanked her for stepping into the role.
"Fran was tremendously courageous as I went to her, asked her to leave her career service position with the city, and to lead this department as we undertook this very critical search," Hancock said. "She took the leadership of this department with some reluctance but very quickly moved to address the issues of the department."
Gomez took over a department that was suffering a high number of assaults on staff. In 2018, about 100 staff members had been assaulted by an inmate. Firman and other jail leaders began implementing procedures to curb those assaults before he left.
Also last year, the Denver City Council approved a nearly $1 million settlement with a former Denver Fire captain who claimed she was retaliated against for filing two sex discrimination claims. The council approved a $1.55 million settlement with fifteen female Sheriff Department deputies over working conditions in the jail.