DENVER — As voters were dropping ballots in boxes on Election Day, turnout for earlier voters was the lowest in years, according to a spokeswoman for Denver Elections.
According to the division's data dashboard, about 20% of ballots had been cast in the race as of Tuesday afternoon, a lower-than-expected result as Denverites vote for the first new mayor in more than a decade.
"I wasn't sure if I was going to do it or not," Shemitra Williams said outside of a ballot dropbox downtown Tuesday after dropping off her completed ballot. "I didn't know who I wanted to vote for mayor."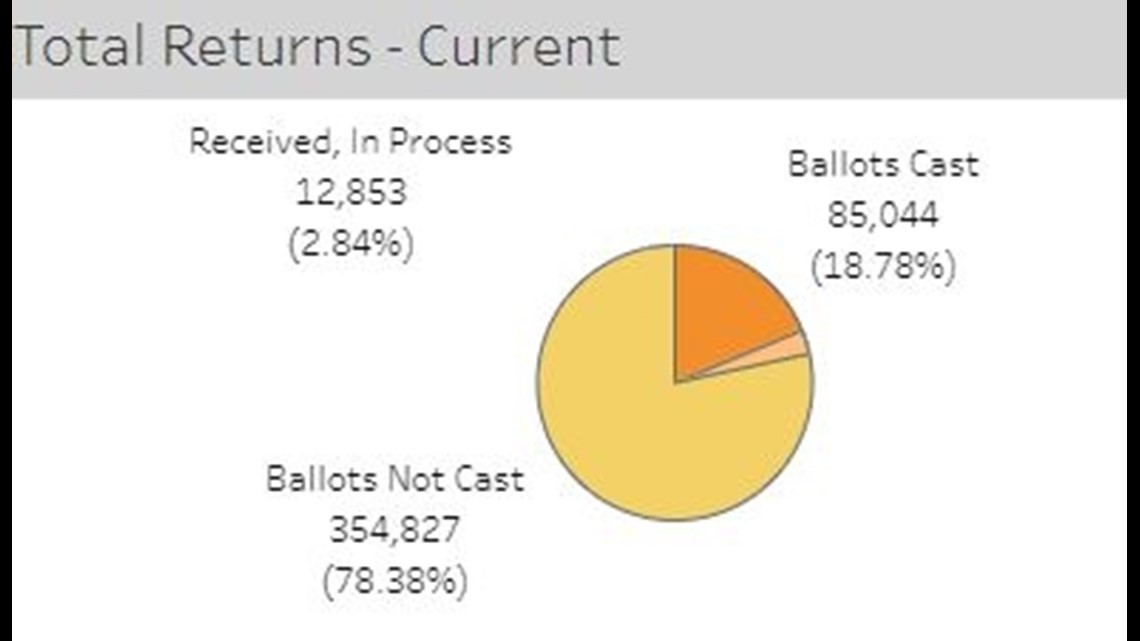 "Too many people to choose from," said Lori Roybal, who shared an umbrella with Williams as snow fell near the corner of 14th Avenue and Bannock Tuesday morning. "I think it probably needed to be more of a process of elimination."
Seventeen names are listed on the ballot for mayor, though one candidate, Kwame Spearman, dropped out of the race after ballots were sent out.
"This is the longest I've ever taken to vote," said Kara Angelini. "The mayoral race … there were just so many options."
"I think it's a blessing and a curse. It's great that we have so many options and so many people who have really fantastic ideas for our city but it's a lot to go through… and if folks are busy and don't have a lot of time to educate themselves… I can see it's pretty overwhelming."
This spring's municipal election marks the first time candidates could take advantage of the city's Fair Elections Fund, which provided a match in public funding for candidates who chose to participate in the fund. Candidates who took funding were required to participate in events including debates.
Lucille Wenegieme, spokeswoman for Denver Elections said the increased engagement with voters was expected to encourage more voter participation. She was surprised the numbers of early voters were so low on Tuesday morning.
"We'll have to ask the voters by the end of it," she said. "Part of what we're thinking right now is that they may be paralyzed by the choices here."
Keith Garcia said he held onto his ballot because of the surplus of candidates.
"I was hoping some people would drop out in the last 24 hours," he said. "Slim the race down a little bit."