Johnston claimed victory and Kelly Brough conceded Tuesday night in the runoff election to succeed Mayor Michael Hancock and become Denver's first new mayor since 2011.
Final unofficial results released Wednesday show Johnston led the race with 55% of the vote. Brough had 45% of the vote.
> Watch Brough's concession speech
Johnston was a Colorado state senator from 2009 to 2017 and ran unsuccessfully for the Democratic nominations for governor in 2018 and U.S. Senate in 2020. He was also a teacher and principal, though his support for charter schools has led to tension with teachers' unions that typically support Democrats.
He previously served as an advisor for President Barack Obama during his campaign.
Most recently, he was the head of Gary Community Ventures, which uses philanthropy and investment to back projects supporting the livelihood of kids and families in Colorado.
> Watch Johnston's victory speech
He will be sworn into office in July.
Johnston and Brough were the top two vote-getters in Denver's general election on April 4. Because none of the 16 candidates (officially 17, but one dropped out of the race beforehand) on the ballot secured 50% of the vote, the election went to a runoff.
They were each well-funded going into the second round.
Through April, Brough had $895,613 from about 4,300 contributors, 69% of whom were in Denver. Johnston had $932,060 from about 5,500 people, with 42% of them in Denver.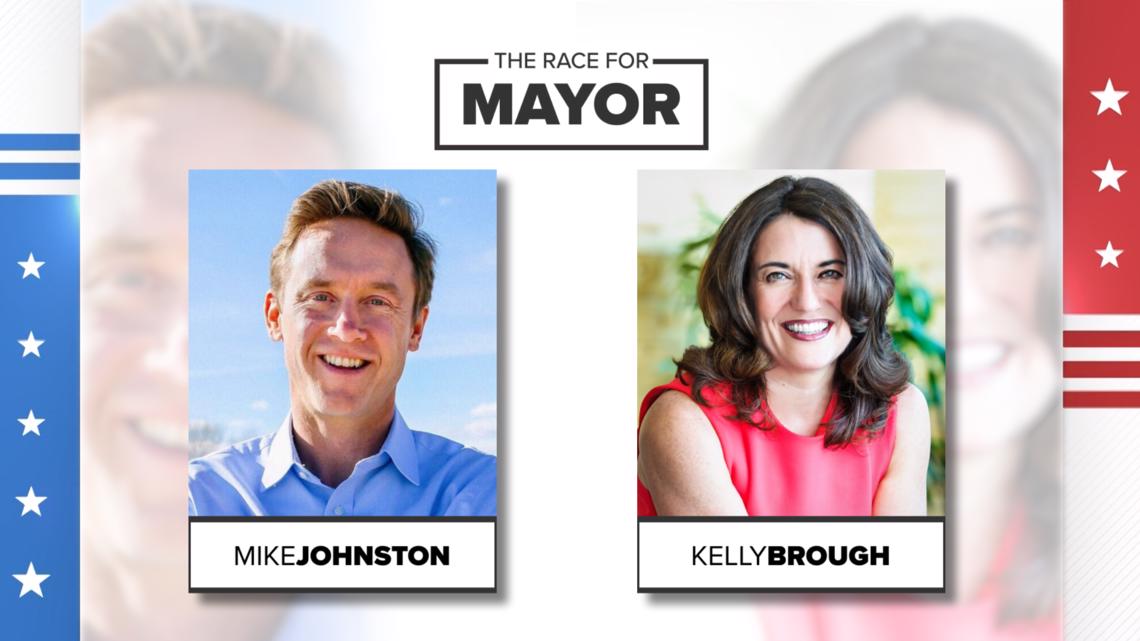 Contributors also gave to the political action committees backing the candidates. Advancing Denver, in support of Johnston, took in $4.1 million. A Better Denver, in support of Brough, took in $1.4 million.
Johnston largely had the support of out-of-state billionaires like Mike Bloomberg and LinkedIn founder Reid Hoffman. Brough is backed by real estate interests and developers.
Johnston had won endorsements from several opponents in the general election like State Rep. Leslie Herod (D) and Lisa Calderón, who finished third. Former Denver Mayor Federico Peña, the Denver Post editorial board, YIMBY Denver and UFCW Local 7 also supported Johnston.
Former Denver Mayor Wellington Webb endorsed Brough, as did former Gov. Bill Ritter, the Denver GOP, the Marijuana Industry Group and the police union. She also secured an endorsement from State Sen. Chris Hansen (D), who finished sixth in the initial mayoral race.