DENVER — Vice President Mike Pence came to Colorado Monday to campaign for his and President Donald Trump's re-election, as well as for Republican U.S. Sen. Cory Gardner.
"We're going to be campaigning hard here for Cory Gardner, and we're going to be campaigning hard for our re-election in 2020, so get ready," he told reporters. "Colorado, we're going to bring a winning message of this team and of Cory Gardner straight through election day."
Pence was greeted by supporters chanting "We like Mike!" when he arrived at the Northern Colorado Regional Airport in Loveland early in the afternoon. He then headed to a luncheon for Gardner in Windsor. Gardner, however, was notably absent.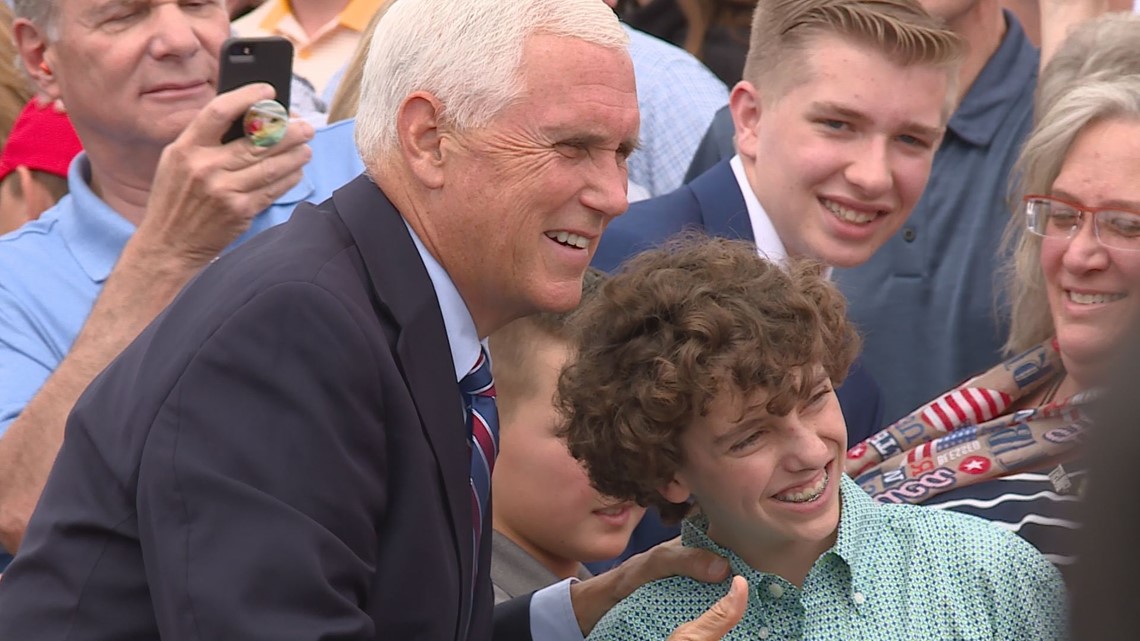 According to his spokesperson, Gardner flew to Washington D.C. to participate in the vote for Secretary of Defense.
Gardner's wife, Jamie Gardner, introduced Pence at the event, which was closed to the press.
The luncheon was held at the home of Colorado Eagles owner Martin Lind. The Weld County Sheriff's Office confirmed it was assisting the Secret Service at the house on Monday. Lind made news in May because, according to the ECHL, Lind and the hockey team refused to return the Kelly Cup to the league following the Eagles' championship last year. Lind denied that, saying they tried to return it, but the league ignored them.
Home of Colorado Eagles owner Martin Lind
Following the Windsor event, the vice president was scheduled to go to Aspen to fundraise for the president and to attend the Republican Governor's Association Quarterly meeting.
One place Pence did not go on his trip was the ICE detention facility in Aurora.
The Aurora Police Department tweeted Friday that people have asked if Pence was stopping by, and said officers confirmed with the Secret Service that ICE is not on his agenda.
Four Democratic state lawmakers did tour the ICE facility on Monday: Reps. Jason Crow, Diana DeGette, Ed Perlmutter and Joe Neguse.