Come November, Colorado voters will choose between Jared Polis and Walker Stapleton to be its next governor.
9NEWS political analyst Floyd Cirulli called the race for Stapleton less than a half hour after polls closed on Tuesday.
Stapleton is the current treasurer for the state of Colorado. He will face Polis, a current U.S. Representative, at the polls on Nov. 6. 2018.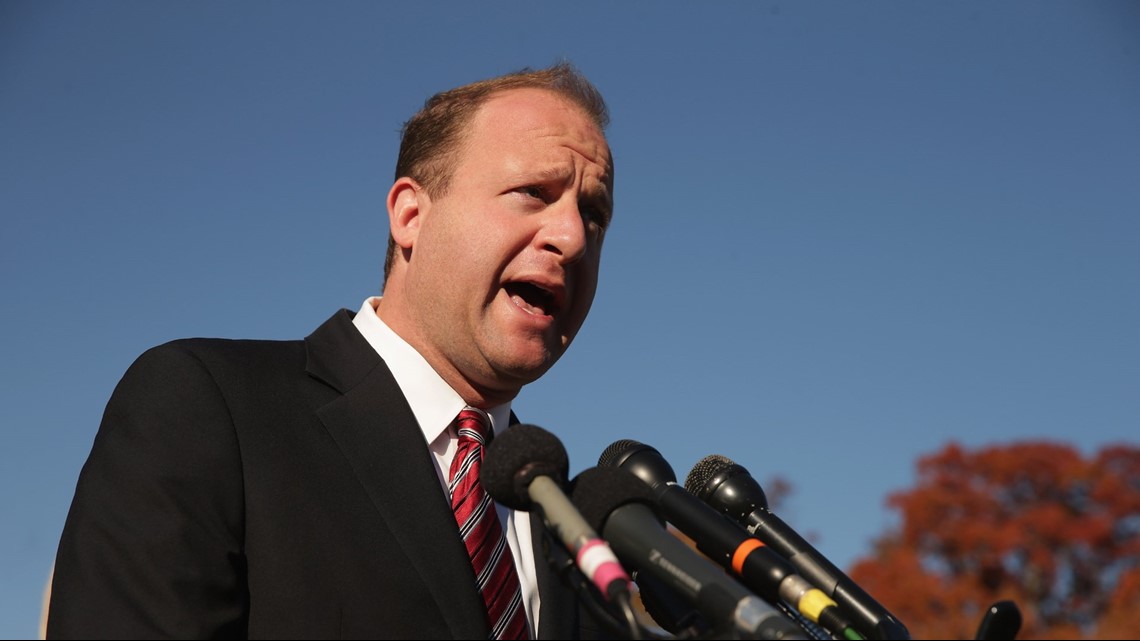 Other GOP candidates on the ballot included Victor Mitchell, Doug Robinson and Greg Lopez.
Around 8 p.m. on Tuesday, Robinson conceded from the race in a statement that read, in part, "It has been one of the most remarkable experiences of my life."
Robinson is former presidential candidate Mitt Romney's nephew and talked about being able to bring together independents and conservatives to win. His strategy seemed to have fallen on deaf ears, as at last check he was pulling up the rear in the primary race with just 9 percent of the vote.
Stapleton was considered the front-runner among the Republicans. He made it to the primary ballot by way of the GOP state convention, where he received 44 percent of the vote. Lopez won 33 percent at the convention.
9NEWS reporter Marshall Zelinger was at the Stapleton camp's celebration and asked the Republican if he'd like President Donald Trump to campaign for him in the state. He did not directly answer the question.
"This election is not going to be about President Trump. This is a 10th Amendment issue, it's going to be a states rights issue. A strong executive leader for Colorado is going to solve our problems in this state from Medicaid expansion to education.
"The president is not going to fix those issues and Washington is not going to fix those issues. I said, and I've always said, that I will support the president when Washington makes a decision that benefits Colorado economically, that's why I was one of the first to support the president's tax plan, as you know Marshall, and I will stand up to Washington on policies that I think will hurt Colorado in the future."
Zelinger caught up with him again to press the candidate on the issue.
"I'm going to welcome all Republicans, starting with Bill Owens who introduced me," he said. "I welcome the president. I welcome the Bush family to Colorado. Anybody who wants to, we have a big tent and they're all welcome in Colorado."
Of Colorado's last eight governors, five of them were Democrats and three were Republican.
Colorado's last GOP governor was Bill Owens, who was first elected in 1998 then re-elected in 2002. In his 2002 re-election, his win set the record for biggest win in a Colorado gubernatorial election.
For the first time in the state's history, unaffiliated voters were allowed to participate in the primaries. Registered voters could choose to pick only one primary ballot, however, Democratic or Republican.