SUMMIT COUNTY, Colo. — A man was detained after he was let off a Greyhound bus and began spraying fire extinguishers in the westbound lanes of the Eisenhower Tunnel Sunday afternoon, according to the Colorado Department of Transportation and Summit County Sheriff's Office.
Deputies said around 2:50 p.m., a man was let off a Greyhound bus in a pulloff parking area just outside the Eisenhower Tunnel. The man had caused a disturbance on the bus and asked the driver to let him off, deputies said. The driver did so and called 911.
"The disgruntled passenger requested to be released from the bus immediately during a mandatory stop at the break check area located at the Eisenhower Tunnel," Greyhound said in a statement. "For the safety of our passengers and driver, the passenger was released and local authorities were contacted immediately which follows standard protocol."
The man tried to get into a nearby residence for CDOT employees, but was unable to do so, CDOT said. Just before 5 p.m., he was spotted crossing traffic and walking into the westbound lanes of the tunnel. He then began grabbing fire extinguishers and spraying them at westbound vehicles in the tunnel, "causing a huge mess," CDOT said.
CDOT supervisors were able to convince the man to get out of the tunnel, where he was detained by law enforcement from the sheriff's office and Colorado State Patrol, CDOT said.
The man was served a summons on charges of criminal tampering, obstruction of a roadway and throwing missiles at vehicles, the sheriff's office said. Deputies took him to the Frisco bus station and he was given a ticket back to Denver.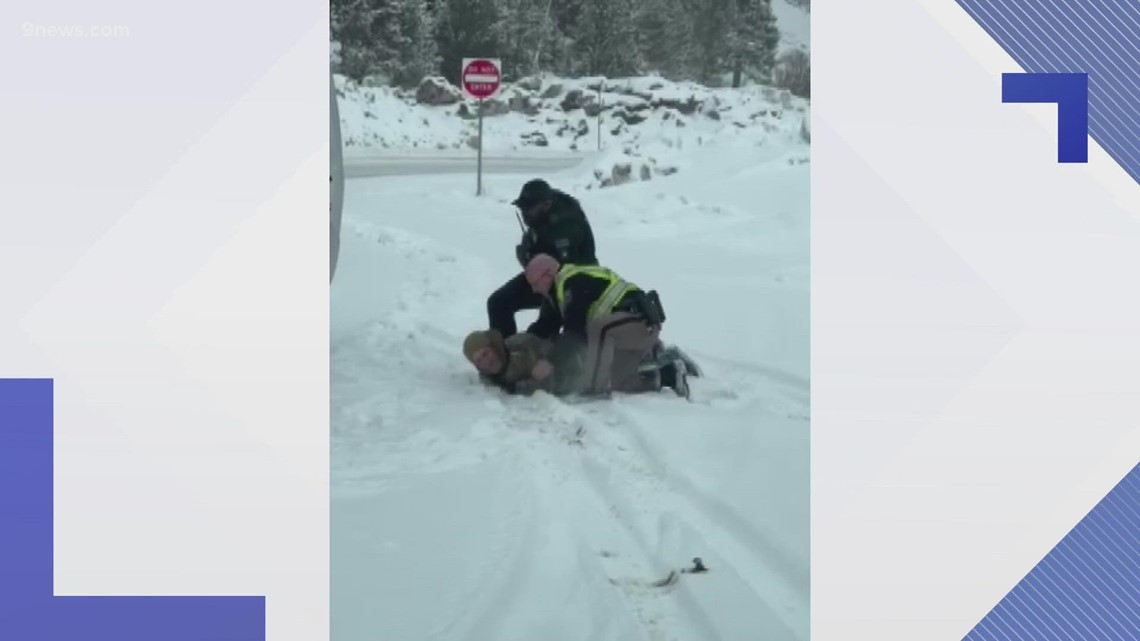 CDOT said the incident prompted a closure of the westbound lanes of the tunnel Sunday afternoon.
The sheriff's office said a similar, but unrelated incident was reported on another Greyhound bus a few hours later. Around 6:50 p.m., deputies responded to the overlook off eastbound Interstate 70 near the Frisco/Breckenridge exit, where a Greyhound bus was stopped. The driver told deputies a passenger had assaulted another passenger, and when the bus stopped, the suspect ran into gridlocked traffic on I-70, deputies said.
The suspect was apprehended and served a misdemeanor summons for third-degree assault, deputies said. He was taken to the Frisco bus station to await another bus.
Eastbound Interstate 70 was also closed from Silverthorne to the tunnel for part of Sunday afternoon. That closure was due to slide-offs and other weather-related traffic issues, CDOT said.