The Colorado Department of Transportation will be carrying out a memorial procession for fallen CDOT worker Nolan Olson on Friday.
Representatives and workers of CDOT will be carrying the remains of Olson to southwest Colorado.
The 6-hour, 276-mile procession will take place on US Highway 285, then along US 160 over Wolf Creek Pass and into Olson's final resting place, his hometown of Pagosa Springs.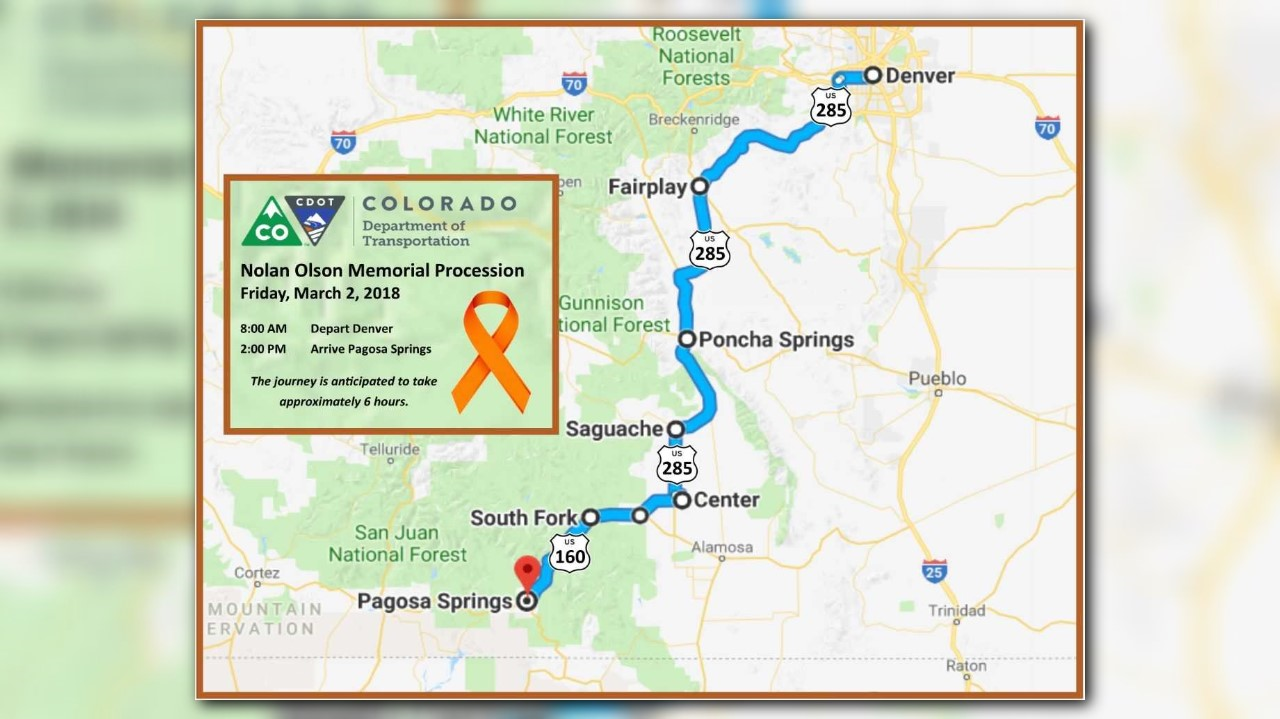 CDOT employees will pay their respects as the procession travels across Colorado.
While the procession is to honor Olson, it's also a "huge push for safety education," according to CDOT spokesperson Stacia Sellers.
"Our maintenance crews and our engineers -- everybody who has to be out on the roadway -- experience basically a near-death experience almost every single day," Sellers said. "I don't think people realize that."
CDOT has recorded speeds of up to 90 miles per hour from people driving past their crews in the past, Sellers said.
"Just last week, we almost had five of our crew members struck by a vehicle that was going too fast near one of our closure points for another accident," Sellers said. "That is terrifying. It's scary for these guys."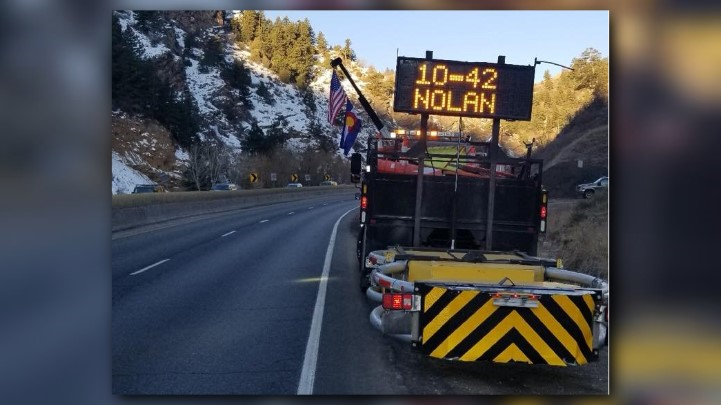 "He was very knowledgeable and definitely a leader in his patrol," CDOT spokesperson Lisa Schwantes said. "He trained many new employees. He was very well-liked and respected.
On Saturday, a "celebration of life" will take place at 11 a.m. at the Ross Aragon Community Center of Pagosa Springs.