JEFFERSON COUNTY - The seven women and five men who will decide Michael Blagg's fate have been deliberating for more than 16 hours and still haven't reached a unanimous decision about whether he killed his wife three days before their 10th anniversary.
So far, they have asked to hear his frantic 911 call and the voicemails he left for his wife Jennifer Blagg the day she disappeared. They also watched a three-minute video of the Mesa County landfill excavation process.
Photos of Michael, Jennifer and Abby Blagg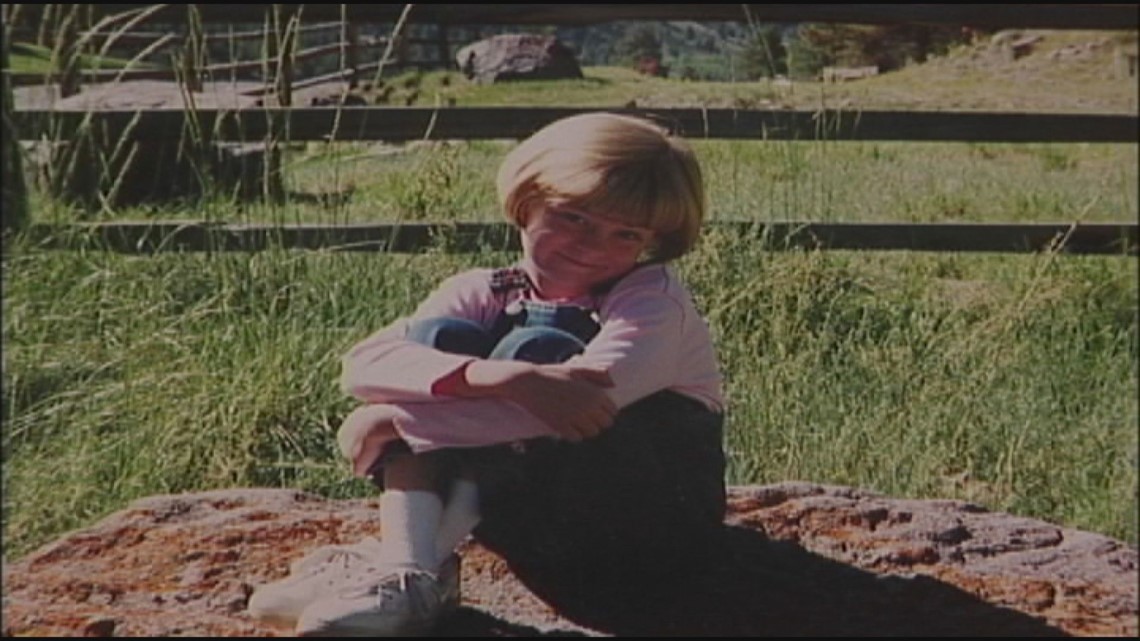 RELATED: What jurors saw and heard in Michael Blagg's second murder trial
CLOSING STATEMENTS RECAP: Jurors will decide if Michael Blagg is a killer or the victim of a nightmarish situation
On Wednesday afternoon, the jury asked to watch the first 15 minutes of Michael Blagg's five-and-a-half-hour-interview with investigators hours after the disappearance of his wife and daughter. The specific clip involved a section where Michael Blagg is alone in the room saying "please, please, please find them. Find them."
If you can't see the timeline, click here: https://bit.ly/2IpMFeW
This is the now-55-year-old's second trial for the 2001 murder of Jennifer Blagg. He reported her missing at 4:21 p.m. on Nov. 13, 2001.
Michael Blagg called 911 and said that when he came back from work, the back door to their two-story home in a quiet cul-de-sac just outside of Grand Junction was ajar. Nothing was amiss … except for the master bedroom, where a jewelry box had been thrown on the floor. There was a large splatter of blood on his wife's side of the bed that had dripped onto the clean white carpet.
Jennifer Blagg, 34, and the couple's 6-year-old daughter Abby were gone. The little girl hasn't been found to this day, but her mother's body was pulled from the Mesa County landfill on June 4, 2002. Michael Blagg was arrested two days later, and found guilty of her death in 2004.
PREVIOUS STORY: Michael Blagg's public defenders say DNA evidence could indicate alternate suspect
PREVIOUS STORY: Bloodstained mattress, urgent prayer request seen by jury in Michael Blagg trial
That conviction was overturned a decade later after a juror was caught lying on her questionnaire about being the victim of domestic violence.
The case is now being retried in the Jefferson County Courthouse, where the trial was moved because of its notoriety on the Western Slope. The jurors have heard five weeks of testimony from dozens of witnesses, and seen hundreds of pieces of evidence ranging from
Prosecutors claim that sometime during the early morning hours of Nov. 13, 2001, Michael Blagg shot his wife in the face while she was sleeping. They say he let her body sit on their bed for a couple of hours before wrapping her up in a tent he found in the garage.
RELATED: Investigator: Only thing that seemed out of place in Blagg home was master bedroom
RELATED: Michael Blagg joked about being single after wife, daughter's disappearance
Next, the Mesa County District Attorney's Office says he carried her to the family's red minivan and drove her to Ametek Dixson, where he worked as the operations manager. Under the cover of darkness, prosecutors claim he threw his wife's body into the dumpster, and that when Jennifer Blagg's decomposed body was unearthed, it was with trash from her husband's office.
The defense says this wasn't the case, that Jennifer Blagg's body came to the landfill on a different day than Ametek Dixson's waste. They say that a child predator killed Jennifer Blagg and kidnapped Abby — but may have framed Michael Blagg to prevent a statewide search for a missing 6-year-old.
RELATED: 'There is no way on Earth to get away from God': Interrogation focuses on porn, marital troubles
RELATED: What Michael Blagg said when police weren't around
RELATED: 'We have a wonderful marriage': Michael Blagg talks about day wife, daughter disappeared
Michael Blagg's public defenders say the ensuing investigation has been tainted by the false assumption that it's "always the husband" and bungled by the Mesa County Sheriff's Office and Colorado Bureau of Investigation.
Deliberations have been underway in the trial since Monday afternoon. The jury will be back at 8:30 a.m. on Thursday.