Prosecutors spent most of Tuesday morning showing the jury various items collected from the Blagg's Mesa County home, including an insurance list of the home's valuables, blood-soaked sheets and a note from Michael Blagg to his wife.
The note read, in part, "I would love to take some time today to talk through the problems we are having," and ended with "I will always love you."
Prosecutor Trish Mahre walked each item past the jury and asked Mesa County Sheriff's Office Evidence Technician Lori Grover to describe how she collected, packaged, stored and prepared them for the trial.
Photos of Michael, Jennifer and Abby Blagg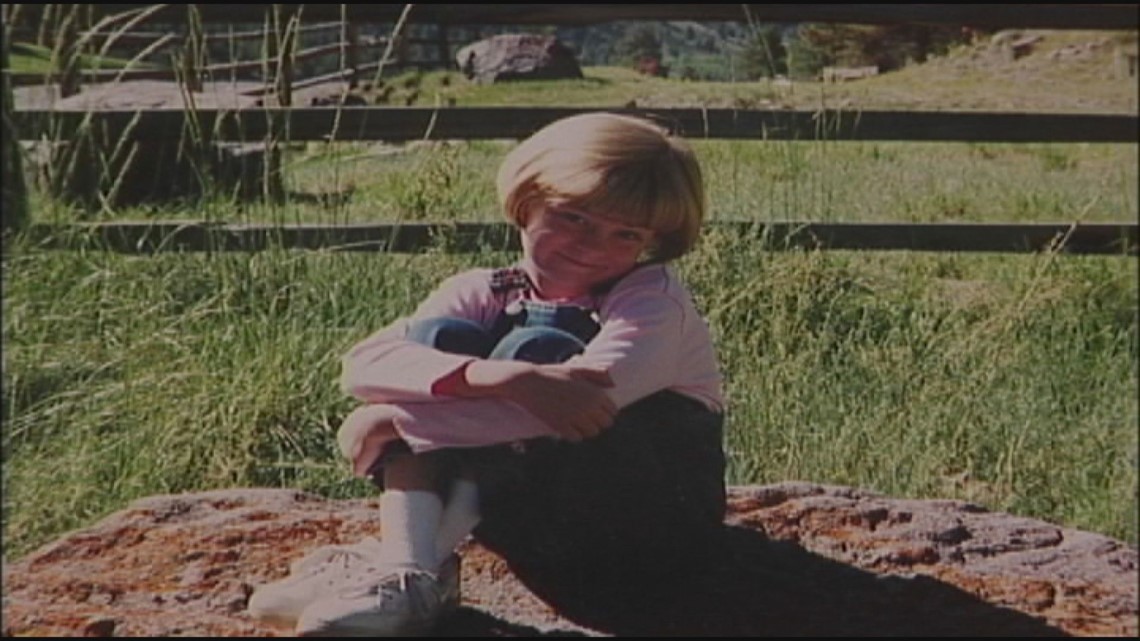 PREVIOUS STORY: Investigator: Only thing that seemed out of place in Blagg home was master bedroom
The questioning was repetitive at times, but the prosecution needs to put each item into evidence as it builds its case against the now-55-year-old Michael Blagg.
The prosecution's theory is that Michael Blagg shot his sleeping wife, wrapped her body in a tent, loaded her body in the family minivan and dropped it in a dumpster at his office, Ametek Dixson. The defense alleges a child predator killed Jennifer Blagg and took the couple's 6-year-old daughter Abby.
Mahre asked Grover one question that seemed out of place: whether she owned any cats back in 2001. She did: Grover told the jury she lived with five cats at that time.
RELATED| Neighbor didn't think anyone still lived in the Blagg's house the day of the murder
PREVIOUS STORY | 'We have a wonderful marriage': Michael Blagg talks about day wife, daughter disappeared
Abby Blagg is still missing, but her mother's body was unearthed from the Mesa County landfill June 4, 2002. Deputies arrested Michael Blagg two days later.
In 2004, a jury convicted him of killing his wife, and he served about a decade of his life sentence. Then, a judge overturned that conviction because his defense team discovered a juror had lied about being the victim of domestic violence.
Grover processed and stored parts of Jennifer Blagg's body — her hands and some of her bones — for the sheriff's office after they were recovered from the landfill.
She also kept the Puma T-shirt Jennifer Blagg wore and the tent someone used to wrap her body.
"The odor is very bad, so we had to put them in a separate building," Grover said. "And even today the odor is still very bad."
RELATED | Bloodstained mattress, urgent prayer request seen by jury in Michael Blagg trial
National Center for Missing & Exploited Children
That's why, Grover said, they weren't brought to court for the trial.
The defense zeroed in on two pieces of evidence: a pair of Jennifer Blagg's underwear and a white, long-sleeve shirt belonging to Abby Blagg.
The items were in plastic bags within one paper bag, but the defense pressed Grover on whether the two items could have been commingled prior to coming into her possession.
Grover said she didn't know how the deputy who took the items from the house initially stored them.
Contamination is a theme the defense has been pushing throughout the trial. Attorney Tina Fang has asked several witnesses whether they contaminated the crime scene.
Fang also had Grover confirm that it didn't look like the underwear or T-shirt had been tested for blood or DNA. Another tenet of the defense's case is that investigators failed to pursue leads that pointed to a different killer.
RELATED | 'It's always the husband': Opening statements in the case against Michael Blagg
Shortly before the court took a break for lunch, Mesa County Sheriff's Depute Mike Piechota took the stand.
He collected the desktop computer and printer from the Blaggs' den and reviewed CDs with its contents.
Testimony is scheduled to continue at Jefferson County courthouse at 1:15 p.m.
RELATED | Five stories of Nov. 13, 2001