JEFFERSON COUNTY - The jury never even entered the courtroom Monday morning at the beginning of the fifth week of Michael Blagg's second trial for the 2001 murder of his wife.
Instead, attorneys debated a DNA expert for the defense who was going to provide an alternative analysis of evidence collected at the crime scene during the days after Nov. 13, 2001, when Michael Blagg called 911 and said he came home from work to find his back door ajar, a jewelry box thrown on the floor of the master bedroom and a large splatter of blood on in his wife's side of the bed.
His wife Jennifer Blagg and their 6-year-old daughter Abby were gone.
Photos of Michael, Jennifer and Abby Blagg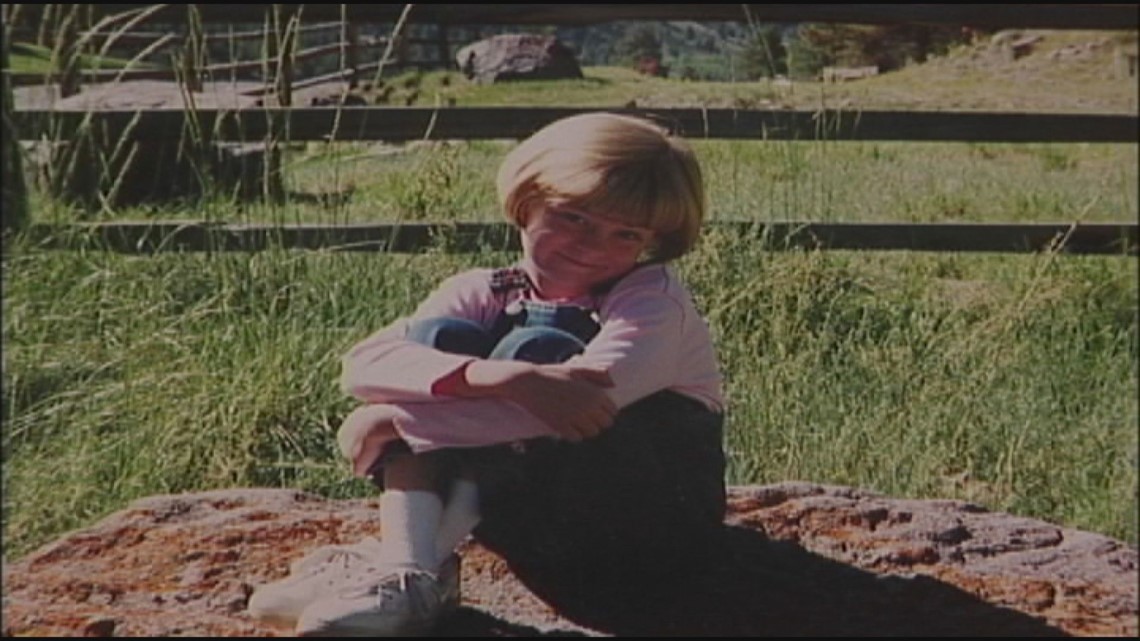 RELATED: 'There's no smoking gun:' Prosecution rests its case in the Michael Blagg trial
PREVIOUS STORY: Crime scene where Jennifer Blagg was murdered was 'consistent with staging,' expert says
Prosecutors say during the early morning hours of Nov. 13, 2001, Michael Blagg shot his wife in the face, wrapped her body into a tent, loaded her into the family minivan and then threw her into the dumpster at his office, Ametek Dixson.
Jennifer Blagg's decomposed body was found in the Mesa County landfill on June 4, 2002 and her husband was arrested two days later. He was found guilty of first-degree murder in 2001, but that conviction was overturned years later after a juror was caught lying on her questionnaire about being the victim of domestic violence. The case is now being retried in Jefferson County, where it was moved because of its notoriety on the Western Slope.
The defense says a child predator killed Jennifer Blagg and kidnapped Abby, and that the ensuing investigation was tainted by the false assumption that it's "always the husband."
RELATED: Defense asks for mistrial amid testimony from Jennifer Blagg's mother
RELATED: No mistrial in Michael Blagg case
Michael Blagg's public defenders have argued for the past four weeks that the crime scene at the Blagg's house in a quiet subdivision just outside of Grand Junction was contaminated by the Colorado Bureau of Investigation. After the prosecution wrapped up its case on Friday afternoon, the defense is finally getting to provide witnesses to back up their theory of what happened on Nov. 13, 2001.
One of the witnesses they want to call is Dr. Phil Danielson, a professor in the Department of Biological Science at the University of Denver and a consultant on cases that involve DNA. He was the subject of Monday morning's hearing.
He testified about a program he uses to look at DNA — called Lab Retriever — as well as how he calculated certain values. Danielson is supposed to argue that the DNA of CBI Investigator Matt Saluto was found on the doorstep of the Blagg's garage and a pair of gloves.
PREVIOUS STORY: An open Bible and secret porn: Jurors hear more evidence in Blagg trial
PREVIOUS STORY: 'It's getting painful': Michael Blagg's attorney grills disgraced state official, investigator
CBI has conceded that Saluto's DNA was found on the step during previous testimony. During his opening statements, Public Defender Scott Troxell said he believes this is proof that the crime scene was "contaminated."
Deputy Mesa County District Attorney Trish Mahre argued that her office has not gotten enough documentation from Danielson from his process and even went as far as to say that he ignored her emails. She brought in Sarah Miller, the DNA program leader/technical expert at the Colorado Bureau of Investigation, to testify about what she thought was missing from Danielson's report.
Danielson, interestingly enough, was one of Miller's professors at DU.
Monday morning's hearing was filled with technical information about DNA evidence, and ended with Mahre asking Judge Tamara Russell to exclude Danielson as a witness.
Russell will make a decision about whether to acquiescence her request after lunch.
9NEWS is in the courtroom and will post updates during breaks. We will post updates to 9NEWS.com as they become available.