JEFFERSON COUNTY - She was described as a loving mother who volunteered in her daughter's first grade class multiple times a week. The 34-year-old did Jazzercise and used to go walking in the mall. She was the type of person who would call her mom almost every day, started Christmas shopping in early November and went to church every Sunday with her husband and 6-year-old daughter.
Jennifer Blagg officially became a missing person on Nov. 13, 2001. Her husband Michael Blagg said he came home that day and found a jewelry box thrown on the floor of the master bedroom of their two-story home in a quiet subdivision just outside of Grand Junction. There was a large splatter of blood on his wife's side of the bed that had dripped onto the clean white carpet.
Jennifer and her 6-year-old daughter Abby were gone.
The decomposed body of Jennifer Blagg was found wrapped in a red and black tent in the Mesa County landfill on June 4, 2002 — the 17th day of a search that happened during one of the warmest Mesa County summers in recent memory.
Photos of Michael, Jennifer and Abby Blagg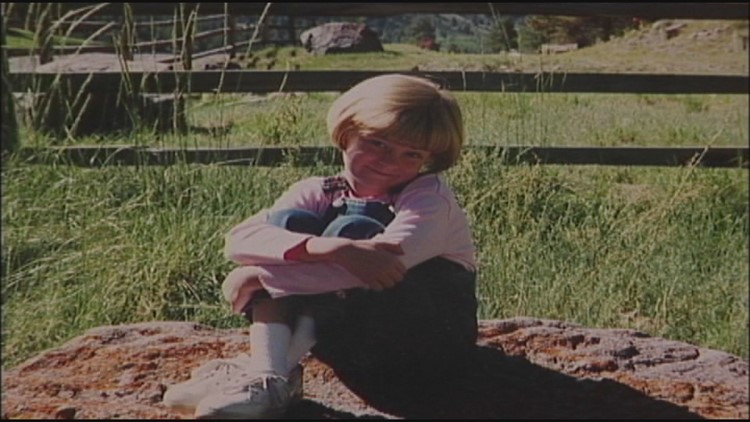 Dr. Dean Havlik, who is now the Mesa County coroner, was called to the landfill the next day. He took the witness stand on Thursday afternoon in Michael Blagg's second trial for the murder of his wife.
The first thing Havlik did when he arrived at the landfill was determine that the unrecognizable remains inside the trash-covered tent were human. Next, he loaded the body into a truck and took her to the hospital.
Prosecutors used Havlik's testimony to show the jury of five men and nine women graphic photos from Jennifer Blagg's autopsy, though these pictures were taken away from view as quickly as possible.
Only a single overhand knot kept the tent tied around Jennifer Blagg's body, Havlik said. The fabric was torn, and her leg had been ripped from her pelvis by machinery from the landfill.
Jennifer Blagg was wearing an extra-large t-shirt. The retainer that she wore to bed was still in her mouth and Havlik said there was trash from the landfill "in and around her body."
She had been shot in the left eye, Havlik said, and the bullet was still lodged in the back of her skull. Jennifer Blagg would have been unconscious almost immediately, and died within minutes.
There was what was sometimes called a "gunpowder tattoo" on her face — proof, Havlik said, that she had been shot at a close range.
Havlik said he couldn't say when exactly the mother and wife had died.
"We couldn't do that because of the state of her body," he said.
Jennifer Blagg weighed 130 pounds when she was still alive. Her body was only 60 pounds.
Prosecutors allege that sometime during the early morning hours of Nov. 13, 2001, Michael Blagg shot his wife in the face while she was sleeping, loaded her into the family minivan and then threw her into the dumpster at his office, Ametek Dixson.
They claim there was a "plume" of Ametek Dixson trash near where Jennifer Blagg's body was found.
Michael Blagg's public defenders claim that a child predator killed Jennifer and kidnapped Abby, and that ever since, the investigation has been contaminated by the false assumption that it's "always the husband."
They say the Ametek Dixson trash was some distance away from Jennifer Blagg's body, and that she could just have easily been dumped somewhere else in Mesa County.
Michael Blagg was found guilty of killing his wife by a Mesa County juror in 2004, but that conviction was thrown out years later after one of those jurors was caught lying on her questionnaire about being the victim of domestic violence. The now-55-year-old is facing a jury once again — this time in Jefferson County, where the case was moved because of its notoriety on the Western Slope.
Abby Blagg has not been found to this day.
Lisa Norcross didn't become the lead investigator in the Michael Blagg case until 2005, when a colleague retired and she inherited the 25 large binders full of information about the investigation. She has been in the courtroom every day of the month-long trial, but took the witness stand on Thursday afternoon.
She testified about the apparent scuffs found on the fence in the backyard of the Blagg home and tire marks on the road next door. She also spotted tire marks when she went to the same area in January of this year, according to her testimony.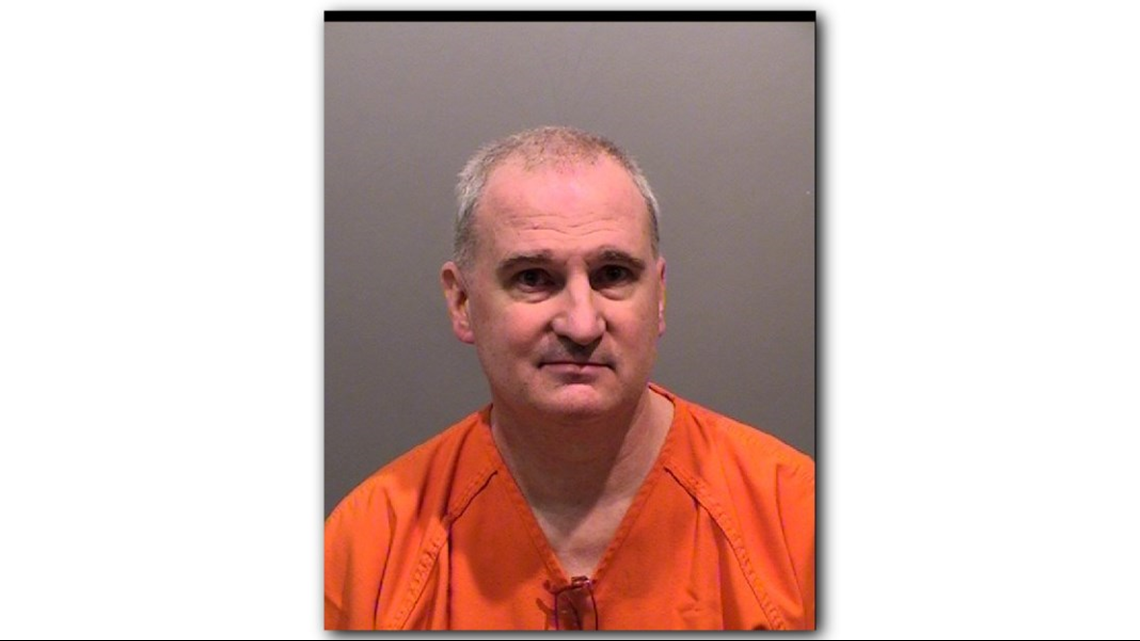 Prosecutors asked her to clarify a specific date: May 13, 2002. That's when Michael Blagg moved to Georgia to live with his mother. He had been fired from his job and had been the subject of massive amounts of negative media attention in Grand Junction.
Two days later, searchers began combing through debris in the Mesa County landfill.
The prosecution is expected to rest its case on Friday. 9NEWS is in the courtroom and will post updates to 9NEWS.com during breaks.