JEFFERSON COUNTY - After both the prosecution and defense in Michael Blagg's second trial for the 2001 murder of his wife presented their last witnesses Friday afternoon, the jury was sent home. And after five weeks of testimony, the judge once again had to decide whether or not the whole thing would ultimately be for nothing.
Michael Blagg's public defenders asked for a mistrial based on what they say was a new piece of evidence from the Colorado Bureau of Investigation that could open the door to their alternate suspect — Philip Bruinsma, a convicted child predator in Montana.
Photos of Michael, Jennifer and Abby Blagg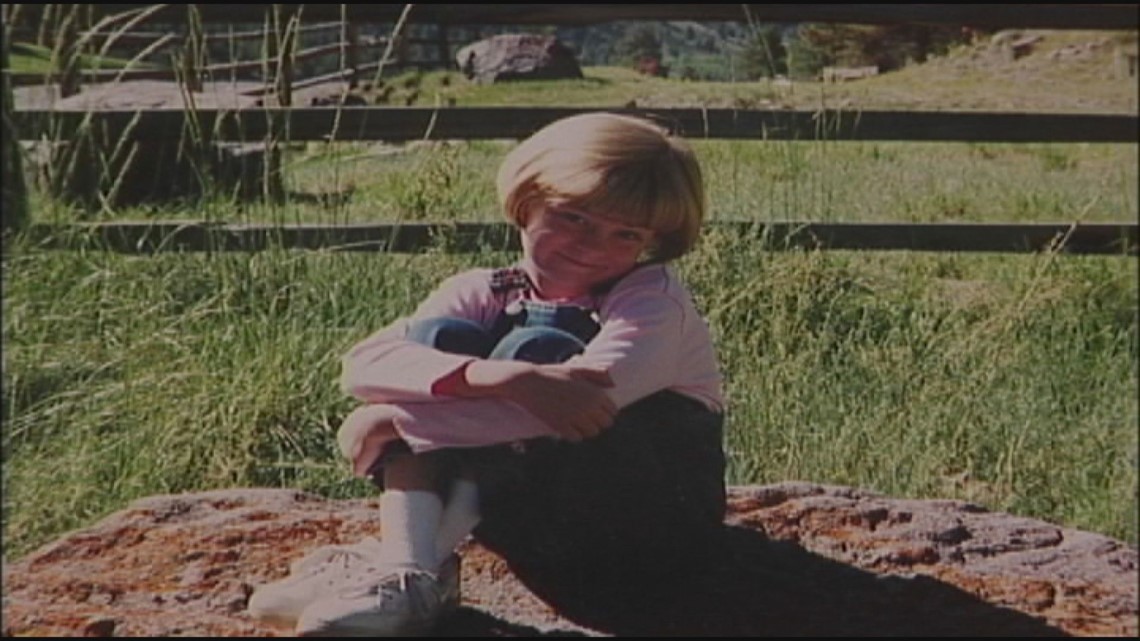 PREVIOUS STORY | Michael Blagg's defense rests its case
PREVIOUS STORY | The flaws in the theory that a child predator framed Michael Blagg
EARLIER TESTIMONY | Child predator may have framed Michael Blagg for his wife's murder, defense expert says
It hinges on a third piece of DNA found on the step leading into the Blagg's garage. Part of that DNA belongs to Matt Saluto, a CBI investigator who responded to the crime scene in the days after Nov. 13, 2001. Another component was 34-year-old Jennifer Blagg, who had apparently been shot in her quiet two-story home just outside of Grand Junction, and whose body was found in the Mesa County Landfill six months later.
Another component of that DNA belonged to an unknown source, but had an allele that matches Bruinsma.
"This stain, it certainly raises questions," Public Defender Scott Troxell said. "It's at least another indicator of a connection."
PROSECUTION THEORY | Crime scene expert: Jennifer Blagg's killer staged the bedroom
PREVIOUS STORY | Felon on 'joyride' said he saw Abby Blagg at gas station after disappearance
But Cynthia Kramer, a forensic biologist for CBI who served as a rebuttal witness for the prosecution, says not so fast. While Bruinsma has this allele, other parts of the DNA in question simply don't match.
Troxell disagreed … but that didn't stop Judge Tamara Russell from denying his motion for a mistrial one last time.
"I'm just kind of stunned at this point," Russell said. "It's so late and we've been arguing about Mr. Bruinsma for two years, and it appears to me that this is something the defense should have brought forward earlier."
This means that after five weeks of testimony and dozens of witnesses, a jury will once again decide the fate of Michael Blagg, who was found guilty of his wife's murder in 2004.
That conviction was overturned a decade later after a juror was caught lying on her questionnaire about being the victim of domestic violence, and this why the now-55-year-old is being tried again — this time in Jefferson County, where the case was moved due to its notoriety on the Western Slope.
RELATED | What Michael Blagg said when police weren't around
PREVIOUS STORY | 'I was under a lot of stress:' Michael Blagg addresses behavior after wife's murder
PREVIOUS STORY | 'I knew I was innocent:' Michael Blagg takes the stand in his second murder trial
Prosecutors allege that during the early morning hours of Nov. 13, 2001, Michael Blagg shot his wife in the face while she was sleeping, wrapped her body in a tent, brought her out to the family minivan and then threw her into the dumpster at his office.
That afternoon, he called 911 and said he came home to find the back door of his quiet two-story home just outside of Grand Junction ajar. Nothing else was amiss — with the exception of the master bedroom, where a jewelry box had been thrown on the floor. There was a large splatter of blood on his wife's side of the bed, and it had dripped onto their clean white carpet.
Jennifer Blagg and the couple's 6-year-old daughter Abby.
RELATED| Wife's body was put in landfill on different day than trash from Blagg's office, defense expert says
MONDAY MORNING STORY: Judge weighing testimony from expert claiming blood from CBI agent was at Blagg crime scene
Michael Blagg's public defenders claim that the Mesa County Sheriff's Office and CBI have botched the investigation and have been biased by the false assumption that it's "always the husband."
Abby Blagg is still missing to this day.
Closing statements in Michael Blagg's second trial are slated for Monday morning. After that, his fate will once again be in a jury's hands.
9NEWS will be in the courtroom for opening statements and will provide updates on 9NEWS and 9NEWS.com as they become available.
National Center for Missing & Exploited Children