DENVER — A few days ago, Denver leaders said the number of migrants coming here was a humanitarian crisis. As of Sunday, the number of new arrivals is starting to level off.
Fewer than 130 migrants arrived on Saturday and Sunday, according to the city's migrant support dashboard. Last week, the city had received, on average, nearly 250 migrants per day.
Luis Angulo spends most of his day at Denver's Union Station meeting migrants who've traveled from the southern border.
"They are coming from Venezuela and other countries," he said.
He works for a nonprofit called Papagayo, which is helping people buy bus tickets to get to their final destinations. Angulo said many are going to New York and Chicago.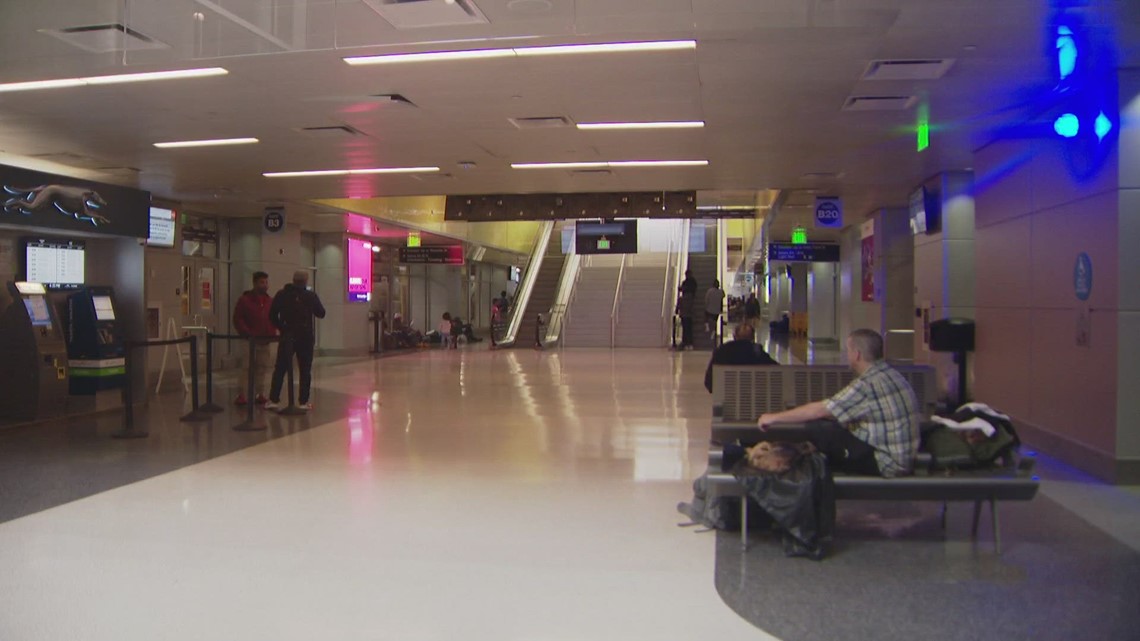 "They have their family member waiting for them or a friend going to support them," Angulo said. "They are coming here because they are looking for a better life. A good job to keep these families rolling, you know."
He said Papagayo has connected with more than 100 families in two weeks.
For Angulo, this work is more than a job. He's from Venezuela, where many of these migrants are coming from.
"I think this is really important for me because they are people from my country," he said.
It's a journey many are taking with kids.
"I think the little ones are going to have a better future here in America," he said.
The bus terminal seems quiet now compared to how last week felt.
"Started slowing down," he said. "We are having less people now."