Each recovery story is different but has the same goal – to take control
For National Recovery Month in September, we're talking about addiction recovery. Watch "Take Control: Stories of Recovery" at 6:30 p.m. Saturday on 9NEWS.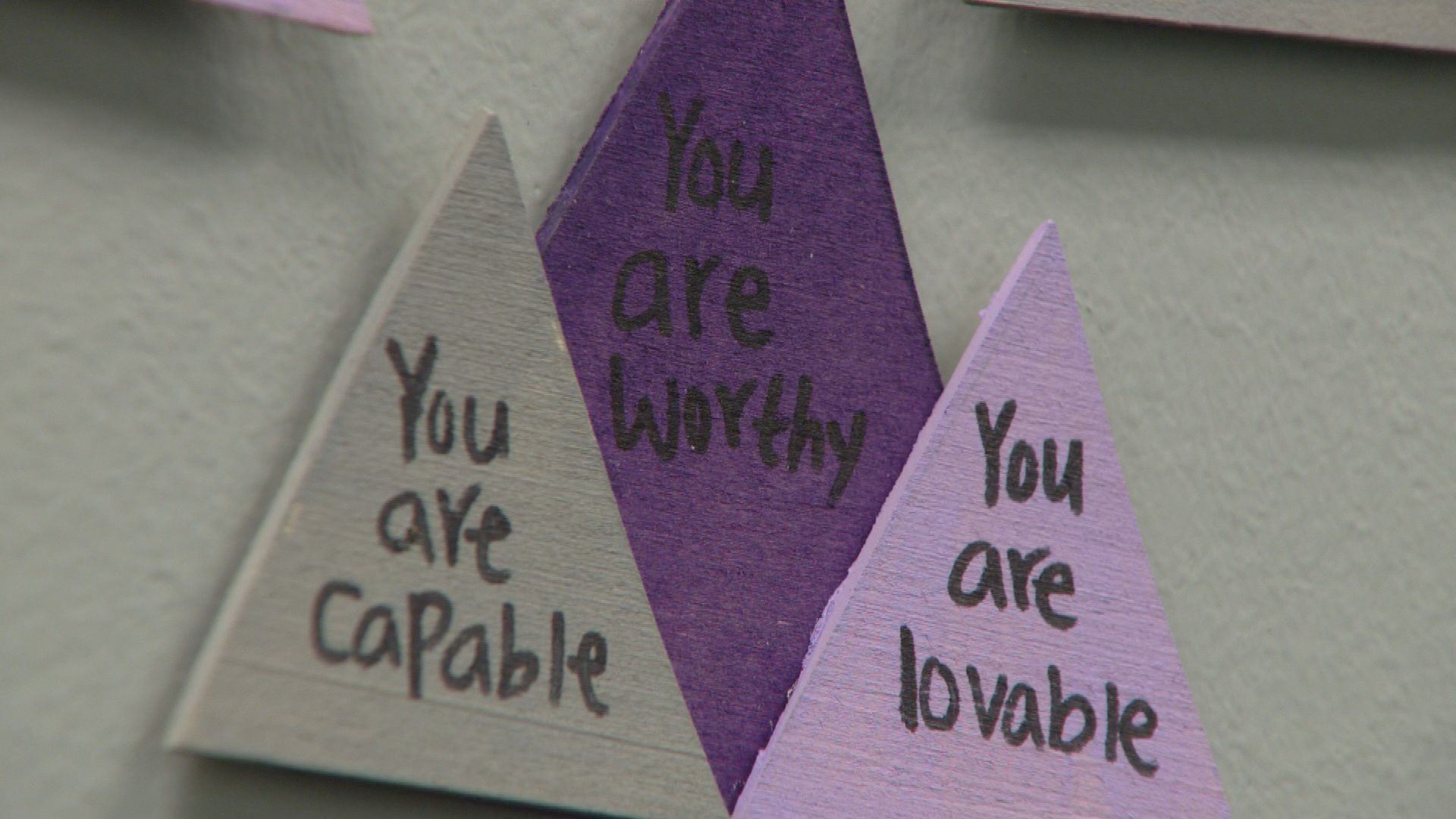 By "currently," NCDAS means those people who have used within the past 30 days, and the substances include everything from alcohol to tobacco to illegal drugs. The center also found substance abuse disorders affect more than 20 million Americans 12 and older.
Taking control is difficult.
September is National Recovery Month, and Mile High Mornings is sharing the stories of those who admitted to having a problem and sought the help they needed to change their lives.
Among them are Coloradans who are only a few years into their recovery journey and those who are nearly three decades sober.
Every day on Mile High Mornings, we'll share a new recovery story that you can read and watch later in this story. On Saturday, Sept. 18, at 6:30 p.m., watch "Taking Control: Stories of Recovery," a 30 minute special on 9News.
Chapter 1
:
Helping women on recovery journey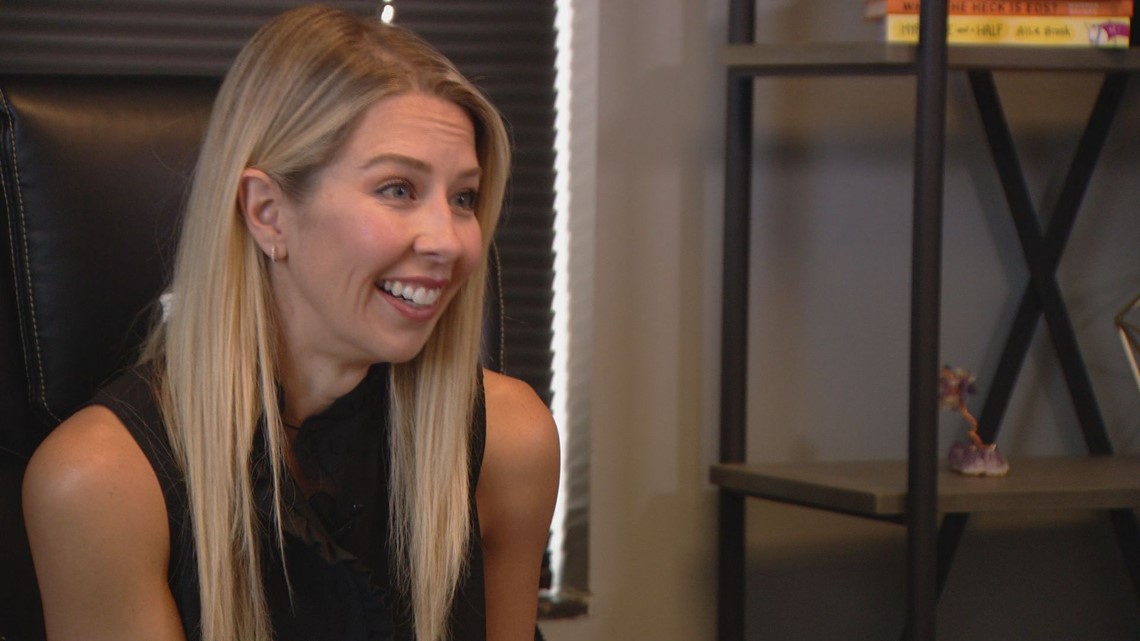 The name Holly Wilson might not be immediately recognizable.
More people might know her by her maiden name, as she appeared alongside her sister Heidi in the later seasons of the reality show "The Hills."
Holly Montag became Holly Wilson several years after the show ended, which also happened to be several years into her own recovery journey.
"I noticed I got to a point in my life that I was partying too much and wasn't really achieving the things I had imagined for myself," Wilson said.
This was 2011, the year she asked herself a question that many in recovery ponder, "Why can't I stop?"
"I had several points where I was like, 'Oh, I should scale this back' or 'This is becoming a problem,'" Wilson said. "Then I would rationalize and justify why it was OK and that it wasn't time yet."
She realized everything she was not achieving in life was tied to alcohol.
"That day, I said no more drinking," Wilson said.
Rehab followed, and her work began.
"What I realized by giving myself to recovery, I was able to get so much more than I expected," Wilson said. "I didn't even know how good it could get. When I committed to this process, that's when I said, 'I got to help other people.' "
Holly began working as a driver at the same recovery center where she got sober. Then she became a recovery coach, and then a program manager to help people launch into life after treatment.
From that, the idea to open her own center was born.
"I thought when I do my place, I want to focus on women," she said.
She founded Denver Women's Recovery, which is housed in a business center off East Florida Avenue in Denver's Cory-Merrill neighborhood.
The center helps women through the transition from in-patient recovery back to real life.
"That period ... is really tricky," Wilson said. "We are very focused on supporting our clients in what they need to do outside of the room. So, if they need to go to a doctor's appointment, making sure they are getting jobs or getting into school."
Every woman's story is different, as is their path to recovery.
"It's really important to me that women know you don't have to hit rock bottom to get help," Wilson said. "Recovery is about taking away the things that you feel are getting in the way of what you want for your life. What do you want, and how can we help you get there?"
Now, Wilson uses her own experience, sharing it with other addicts in the hopes that they find their own recovery path and pay it forward, as well.
"All the time I have these moments of, 'This is incredible, what we built as a team here,' " she said. "I'm so grateful for my recovery too because I don't think I would have had the tools to put something like this together without my program."
Chapter 2
:
28 years sober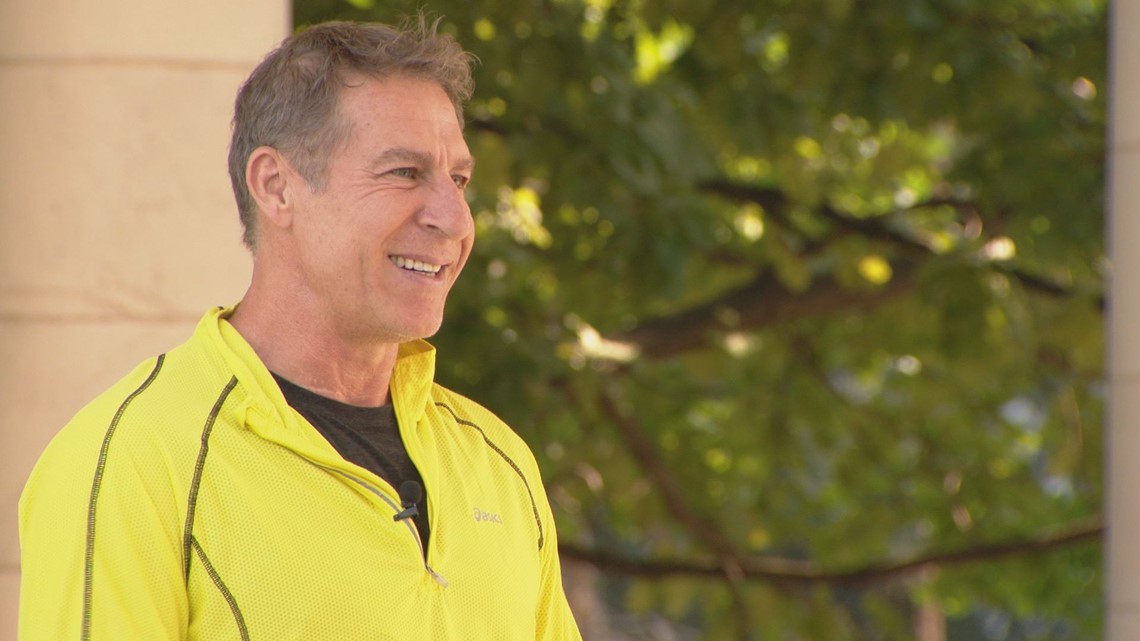 "My sobriety date is March 30, 1993," said Rick Lindsey.
Lindsey has been sober for more than 28 years.
"I have a life that's really a good life now," he said. "I don't think I would have ended up there had I continued drinking and using."
The beginnings of his addiction went back to his teenage years.
"It was my 16th birthday," Lindsey said. "I got my driver's license, and I went and picked up my friends, and we got high and drunk for the rest of the day. That's how I spent my 16th birthday. In my head, that didn't seem abnormal."
Today, Lindsey admited that it seems horrifying that a 16-year-old got that intoxicated on what's supposed to be a major milestone.
As time went on, when in his 20s, his addiction got worse.
"Sometime in the late '80s, I was alone, and I was desperate," he said. "I didn't piece together that alcohol and drugs were exasperating that feeling of aloneness. Because of that, I just kept drinking and using."
In 1989, Lindsey quit drinking, but admitting he had a problem with drugs took longer. It was people on their own recovery journey who helped him embrace his own path to sobriety.
"They helped me realize that, without recovery, the rest of my life is really kind of meaningless," he said. "I had to learn how to just enjoy a beautiful day, and that was kind of a challenge in those early days."
It took time and patience and a realization that sobriety doesn't equal perfection.
"I've wrecked cars in sobriety," he said. "I've had to file bankruptcy in sobriety. I've had ups and downs with business in sobriety. I've lost relationships in sobriety, and I've gained all of that. I've got the healthiest relationship that I've ever had because I'm able to stay sober. The thing is, now I have to remember that on a bad day, using drugs and alcohol are not going to make that day anything but worse."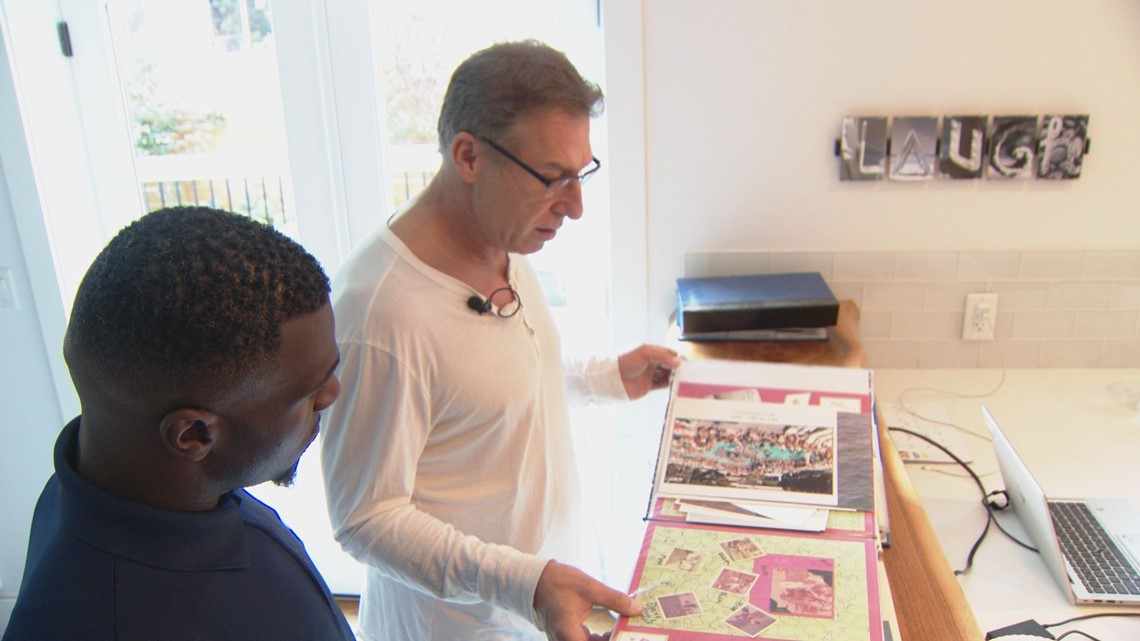 Lindsey now runs marathons and said he is more active than he ever could have imagined.
"I had never skied before I got sober," he said. "I was able to get out and start hiking and skiing and biking. My friends, my network of friends, have also been those people who like to ski and bike and replace what was that basement me. I have these friends who would travel across the planet to help me out if I was finding myself in a deep need."
Chapter 3
:
Giving men new purpose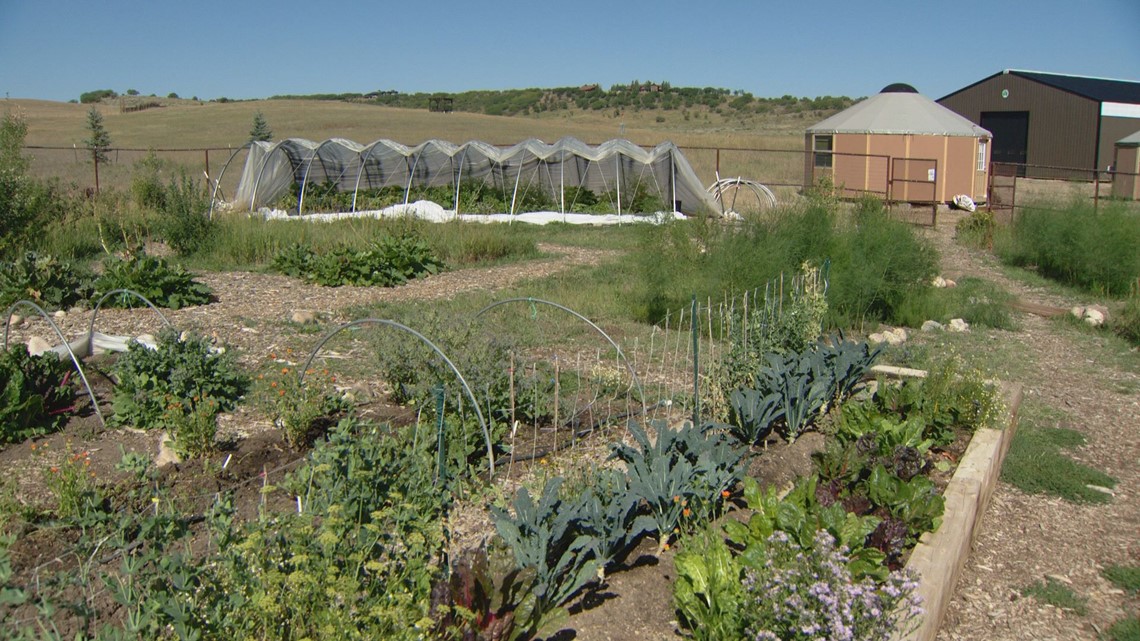 A foundry takes broken pieces of metal, melts them down and molds them into something with purpose. Amidst the storybook-like green fields of Steamboat Springs sits a center that shares the name and purpose of such a factory.
Whereas Denver Women's Recovery focuses on helping women, Foundry focuses on helping men.
"Our goal is sobriety first, recovery first," Barnes said. "We really see that such a high percentage of our clients come with co-occurring disorders; depression, trauma. If you don't address those, recovery becomes increasingly harder to achieve."
To see it from the road, Foundry looks like a ranch house with fields and stables. It is in full view of the mountains in a picturesque area of Steamboat Springs.
It's the environment, Barnes said, that plays a huge role in what makes the center unique.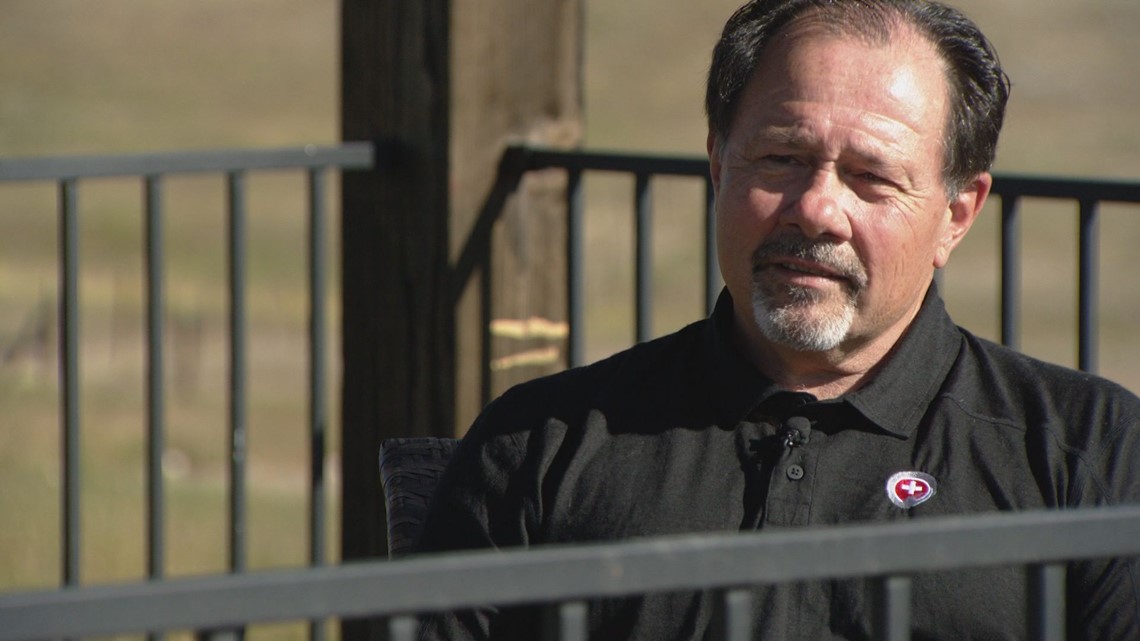 Residents meditate and receive counseling in yurts and they heal through connecting with nature, all the while going through evidence-based treatment.
"We have the evidence-based practices that you'll see that are more medical, heavily researched, that are components of any good treatment," said Tom Walker, chief operating officer of Foundry. "Adding in the garden, the equine, the ability to go hiking or learn how to fish in free time, it creates an opportunity to experience happiness and joy."
Walker has his own story of recovery.
"When I was first introduced to substances, alcohol at a very young age, I fell in love with it," he said. "I compulsively started using more and more substances of different types and found myself in a place that no matter how badly I wanted to stop, I couldn't. The idea of living under those conditions any longer seemed impossible. I was at that breaking point where it was either get sober or continue a miserable existence."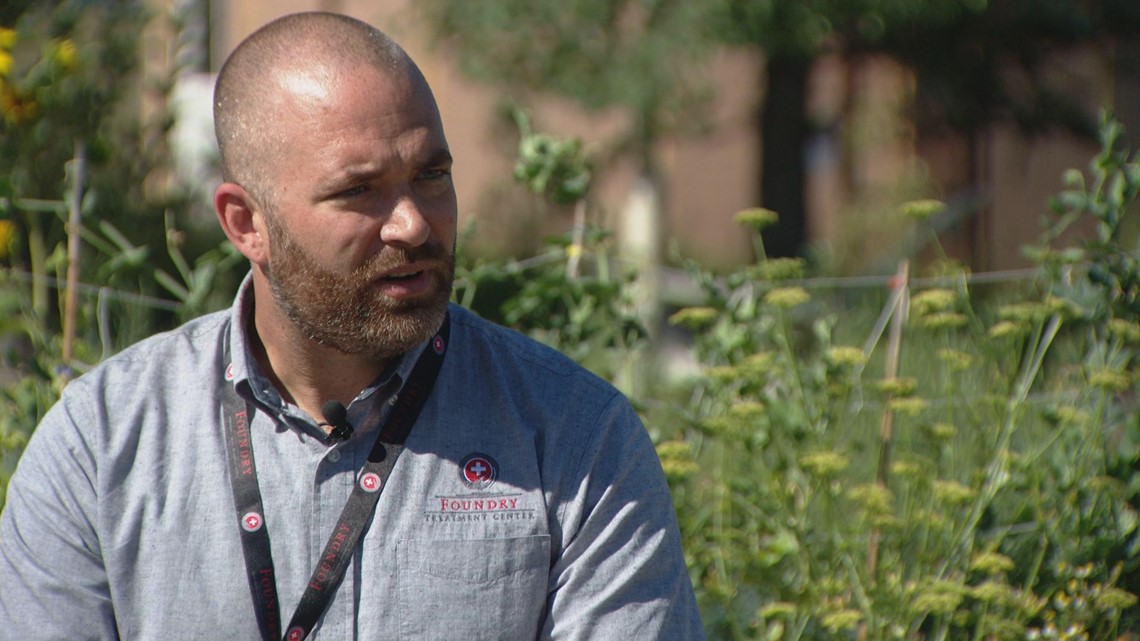 So, Walker went into treatment, got sober, then became inspired to help others through their own recovery. At Foundry, he provides living proof to the men in treatment that addicts can achieve an accomplished life.
"If we can't allow clients to see that they can get what maybe they thought they were getting out of substance use in recovery, that their life can actually be more fulfilled, why would we do this?" Walker said. "That's a big part of our job. It's not just acceptance of a chronic, potentially fatal disease, but people with chronic diseases live beautiful lives and they can too."
Chapter 4
:
A life lived with intention
Dylan Hurwich does everything with intention, which is something he picked up early in his recovery journey.
"My sobriety date is March 20, 2015," Hurwich said. "For me, recovery, there's a reason why. I say it's a perpetual state of recovery. It's a constant evolution towards other beings."
To know Hurwich's story is to know his past. He was just a boy when he began experimenting with substances.
"I was kind of a wild kid," he said. "I got in trouble. Around 13 or 14, I started drinking and doing other things, using drugs a little bit."
He said he committed to drug use, and the habit got progressively worse over a span of roughly 10 years, though there were times he said he wanted to stop.
"I found that I couldn't, I really couldn't," Hurwich said. "I genuinely would want to, and every single night, I would make a decision to myself that it was over, that tomorrow was day one. I would wake up every morning and renegotiate that deal."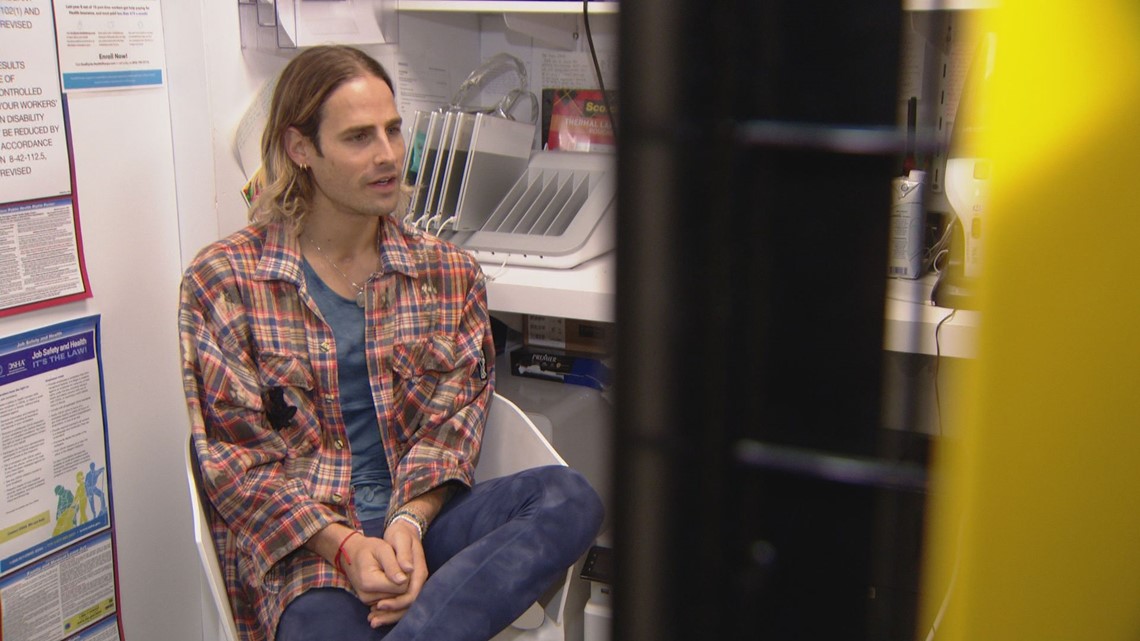 The teeter-totter of user to sobriety became routine.
"I insisted that I could do this on my own," he said. "So, I said I need two weeks to try to stop. I think I maybe went two or three days without using heroin and then used again."
Hurwich's relationship with his parents also suffered because his battle with addiction was a struggle for them, as well.
"They kicked me out and held me accountable," he said. "They had learned when I was in treatment that is the action step to take. In the event that I use again, they have to cut me off and detach from me, and they did that. That was the best thing that ever happened to me."
Homeless, Hurwich lived in his car for weeks.
Finally, he called someone who had offered him help before and was willing to help him again.
"They checked me back into detox," he said. "That was on March 19, 2015."
"I woke up and, I don't know, for the grace of God, it was kind of like, it felt like my last chance to really do it," Hurwich said.
Then, he focused on his physical health.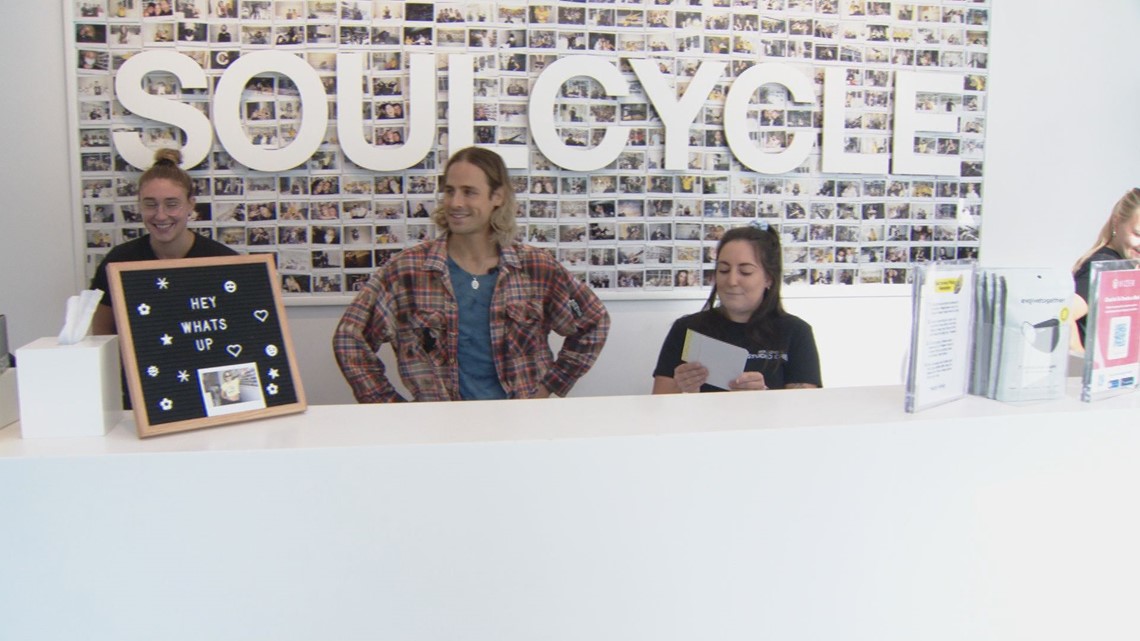 "I started working out, going to the gym," he said. "I connected to it immediately. Especially SoulCycle, the aesthetic, the energy of the space."
Today, Hurwich teaches SoulCycle classes.
"I was taught that we don't get sober just to stay in this confine," he said. "Ultimately, my sobriety, my spiritual condition, if you will, is defined by how does it manifest in the world? How do I communicate with humanity? How do I serve others?"
He also accomplished something many in recovery strive for – mending the relationships once thought ruined.
"I knew that I loved my family, and I felt it, but I didn't act like it," he said. "I have one older sibling. His name is Jordan. [My] mother Candice and my father Maurice Hurwich are still together. They've been together for longer than I can count. There are no two people on the entire planet who I would rather spend my time with. I talk to one of them every single day. I get to just be in those relationships, to be their son and to try to be a brother to my brother. They're the most important people in my life."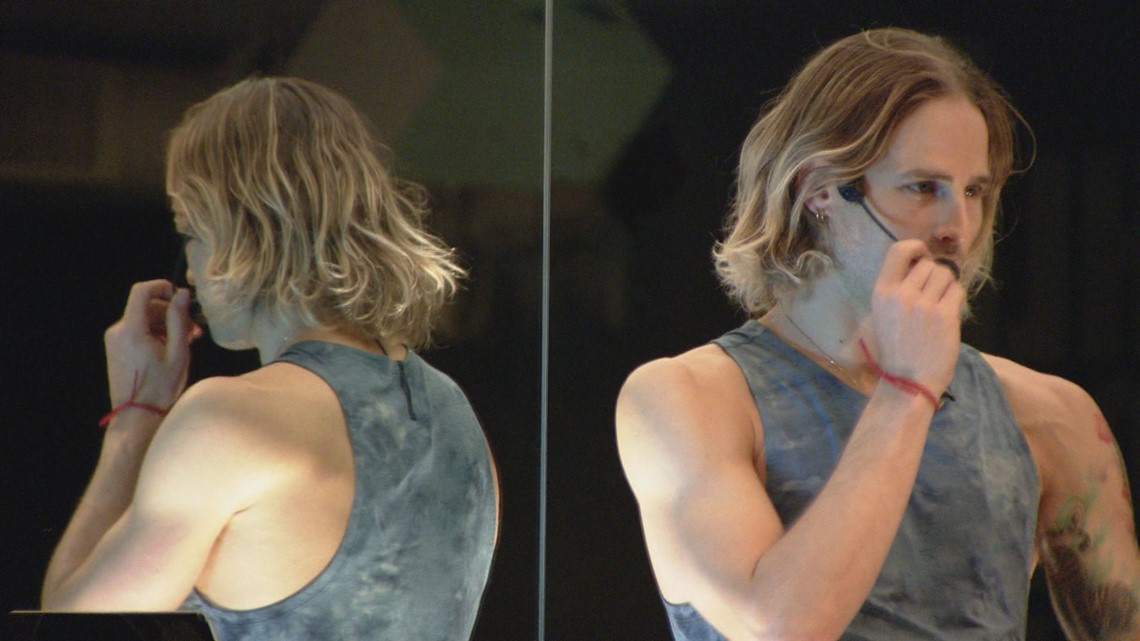 Eddie's addiction story
:
9NEWS reporter and anchor Eddie Randle shares his story.
My name is Eddie Randle and I've always had a problem with drinking.
I feel like that dates back to maybe high school.
I remember being in my senior year, I went to a lake with friends, and the next day, I was vomiting because, of course, I was hungover.
I didn't really think, "I'm never going to do this again," – to me, all I can remember was the effect that it gave me the night of, and I kept going from there.
I drank in high school, I drank in college, and I drank in early adulthood.
It just really never stopped.
Rock bottom came before I even quit.
I was working in Tulsa, and I went to a party that one of my friends threw at her rooftop apartment. I drove home and didn't make it home.
I crashed my car, my aunt's car, into a tree, and I remember coming to when someone said, "I think there's a dead body in the car."
I could have killed myself and I didn't. I could have killed someone else or hurt someone else, and I didn't.
You would think that would be my rock bottom, the reason, the day I stopped.
I stopped drinking and driving in any possible way, but I still went out and drank a lot.
Here in Denver, one day, one of my friends from the station was leaving, and I went to her going away party. I was drunk by the time the party started, and I ended up getting kicked out of that bar.
The next day, two of my friends took me out to what I thought was going to be drinks, and they had a bit of an intervention. They sat me down and basically told me that the Eddie they knew was no longer here, that either I was late to events, or I didn't show up at all, and if I did show up, I was always drunk.
From that moment on, I really listened. I talked to a therapist, and I started my recovery journey.
I had come to terms with my drinking – I came to terms with that this was probably going to kill me.
I said, 'you know what, I'm probably not going to live to be 90 like my grandma or my grandpa.'
Saying the words out loud, it's hard because it's basically saying I no longer cared about myself, but I didn't. I cared about the other people who cared about me and I knew that I was hurting them and I didn't want to do that anymore.
My sobriety date is Nov. 3, 2018.
Addiction is something the entire world deals with, so many people deal with it and so many people don't want to talk about it because there's a stigma that you're a bad person, that you're less than, that you're just not normal.
I tell my story and speak about it, so people know that there is a sense of normalcy in this; it's normal for someone to be an alcoholic; it's normal for someone to be an addict. The hard part is asking for help and seeking that help and getting on that recovery journey, but once you get on it and you stay on it, you know that your life can be so much better.
Now, nearly three years later, I feel so much better, and I have accomplished a lot.
I remember going to my mom and I asked her what I needed to do to make it right, it was my amends to her.
She said, "You already have because you're present."
That's the gift of sobriety and recovery for me. I get to be present. I get to be in the moment, I get to feel, to experience, I don't have to shade it or cloud it with drugs and alcohol.
Every feeling is not perfect, don't get me wrong, it's not, but the fact that I get to feel it, that's what's important to me.