PARKER, Colo. — A 12-year-old girl who never arrived at school Tuesday morning was found safe Tuesday night just after 7 p.m.
Douglas County Sheriff Tony Spurlock said she was not kidnapped or abducted and called finding her a "huge relief."
No other details about where or how she was found have been released. Spurlock said deputies with the Douglas County Sheriff's Officer (DCSO) were bringing her home Tuesday night.
The young girl left her Parker home around 8:20 a.m. on her bike and never arrived at Mammoth Heights Elementary. Her family reported her missing at 10 a.m., DCSO said.
A witness did report seeing a young girl riding on the bike path toward the school, Spurlock said.
There were 51 officers and a helicopter actively searching for the girl Tuesday night.
The boundaries of the search area authorities were focusing on are C-470 to the north, Jordan Road to the east, Lincoln Avenue to the south and South Chambers Road to the west.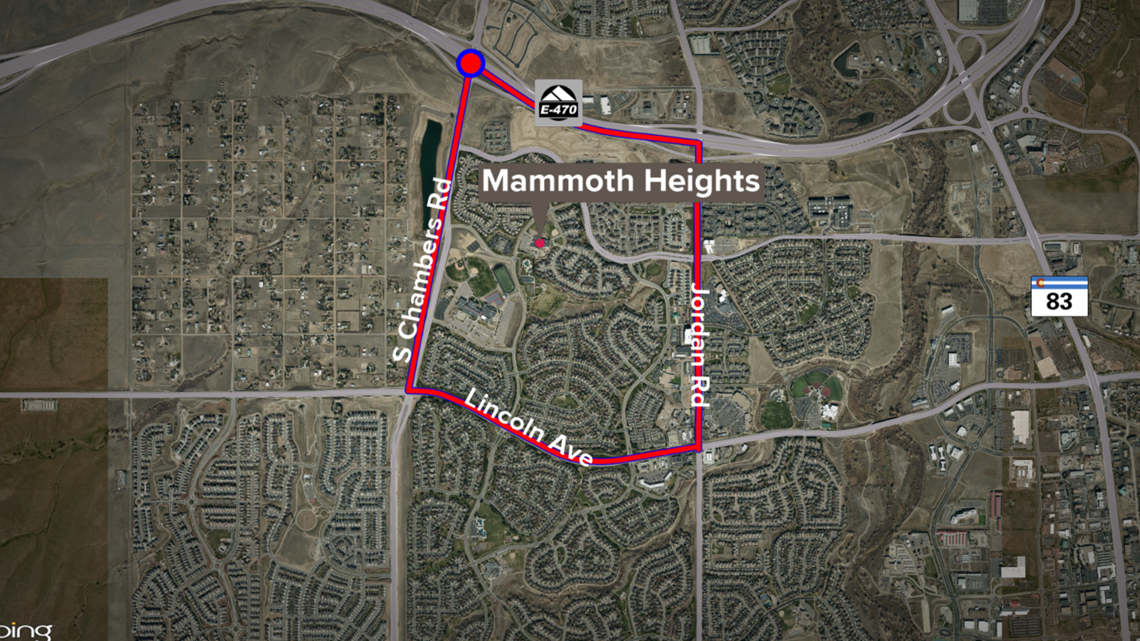 Officers were also asking for people who live in the area to check doorbell or other security cameras to see if they got video of the girl on her bike Tuesday morning.
The girl's disappearance did not meet the criteria for an Amber Alert because there was no known suspect or vehicle associated with it, Spurlock said. She was listed as missing and endangered by the Colorado Bureau of Investigation.