PARKER, Colo. — Bringing people together from different backgrounds is the mission of Mudra Dance Studio.
Through traditional and contemporary Indian music and dance, they've created a community that embraces diversity.
Each year in May, they hold an annual dance showcase. This year their performance is called Utsav XV.
"I'm a bit nervous but I think I will do really great," said 7-year-old Ava Dixit-Laurent.
Being on stage in front of hundreds of people can be intimidating.
"I've been watching it for my whole life, but this is my first year," she said.
It's Dixit-Laurent's debut performance with Mudra Dance Studio. She's excited for the audience to see what they've been working on all year long.
"I feel like they're going to see really good dancers," she said. "They're going to be really impressed and maybe, maybe some of the kids might want to join."
Even though she's kind of nervous, she knows her teachers and fellow dancers have her back.
"It's a very good community here," Dixit-Laurent said. "There's people here and they always support me."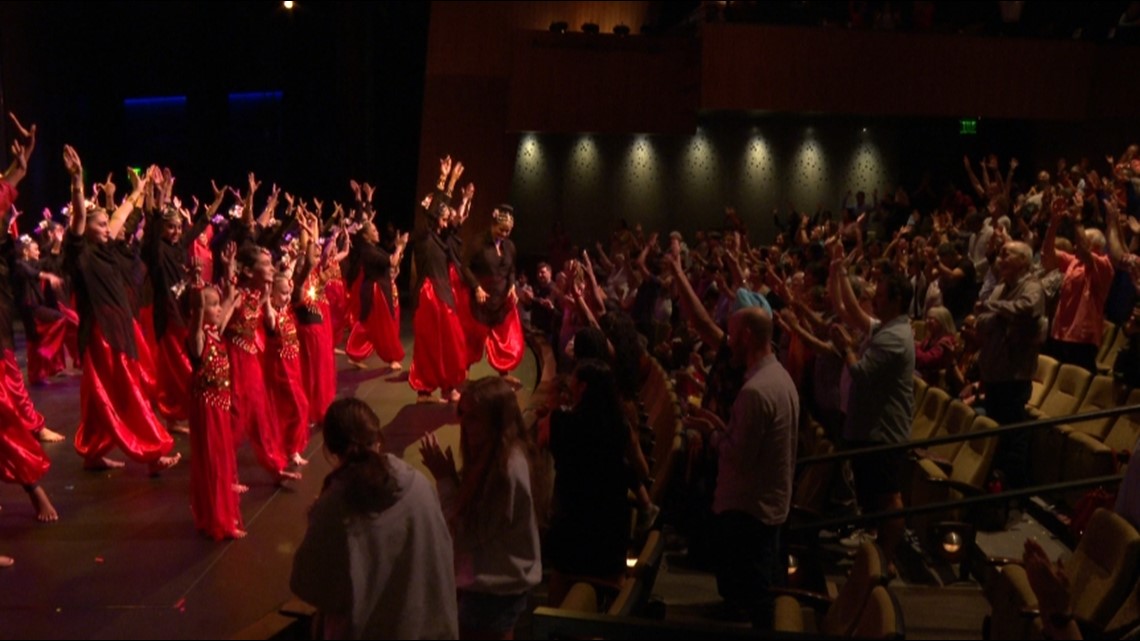 "Everything that we're about is welcoming everybody to our world and to our family," said Eishita Nariani, program director and a head guru. "If I had to summarize it in one sentence it really is to spread love and diversity through dance and music."
No matter their background, gender, body type, ability or age, anyone who wants to dance is invited to join.
"The only requirement that we have for our students is that they be potty-trained," she said. "We are all trained in Kathak and from there we additionally teach several folk styles of dance."
Her mom, Namita Nariani, started teaching dance in her basement 30 years ago.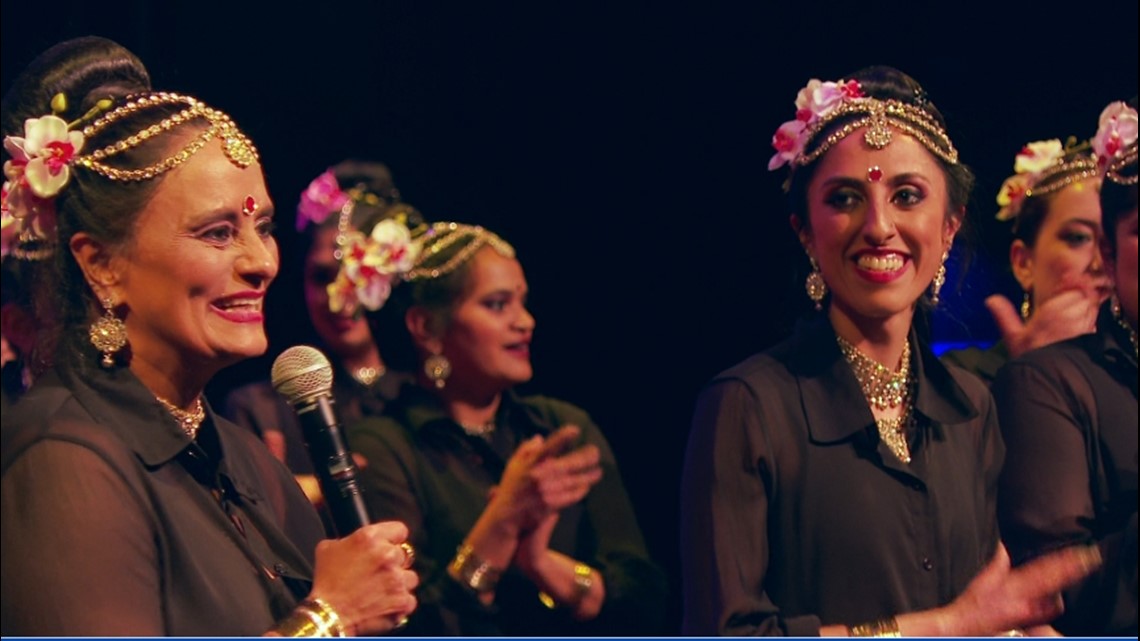 Since then their community has continued to grow.
"Part of our mission about diversity and bringing people and cultures together is that we also include drum styles from different cultures," said Eishita. "So, we've got taiko drums under our Mudra Dance Studio umbrella."
Suhani Daw, Serena Rai, and Janvi Sehjal have been coming to Mudra Dance Studio for years.
"We all look so beautiful on stage. We put so much effort in and everybody can see that," said Daw. "It's like a safe space. So you just get to be yourself without any judgement."
"I learned to help the people around you and how important a community is," said Rai.
"Mudra is just a big family that is so accepting and loving," said Sehjal.
It's a big family that's 80 dancers and 15 drummers strong.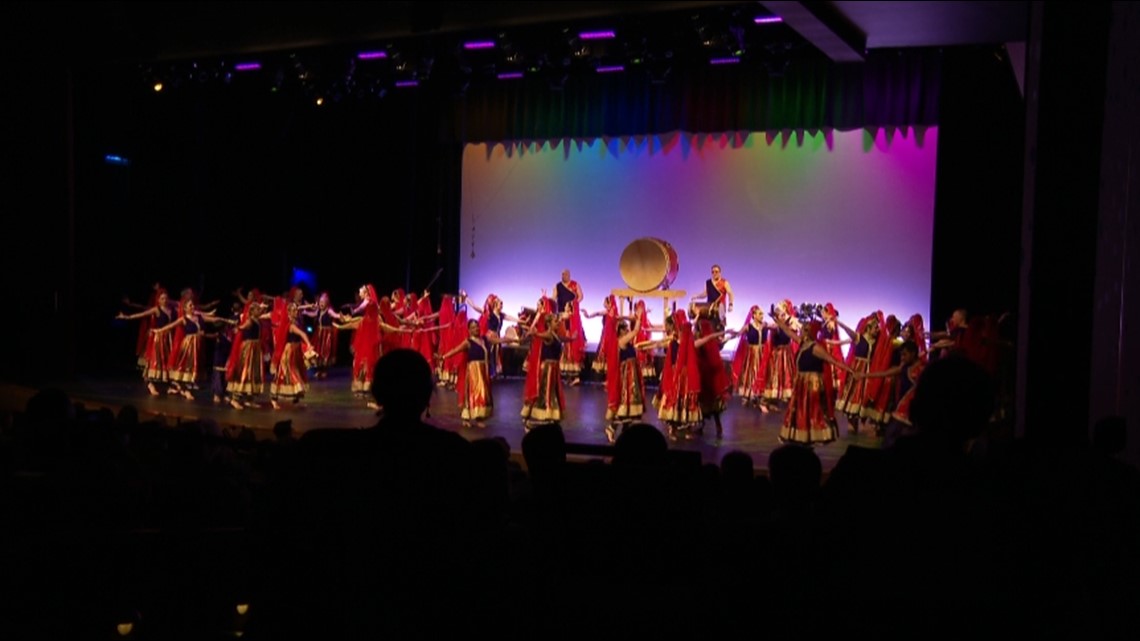 "...and even if I mess up they're always going to cheer for me," said Rai.
Their showcase is more than just a sold-out dance recital.
"Just a lot of pride for what we do together and a lot of love for each other," said Eishita.
It's about self-expression, community and celebrating our differences.
"If you really want to see the show next year, you really should come because I feel like the show will be really good and you will be impressed," said Dixit-Laurent. "I know you will like it."
Mudra Dance Studio's youngest dancer this year is 4-years-old and their eldest is almost 62.
Their studio is a non-profit that's always accepting new students.