COLORADO, USA — Rogel Lazaro Aguilera-Mederos, the truck driver accused of causing a fiery 28-vehicle crash on Interstate 70 on April 25, offered condolences to the four families who lost a loved one in a Facebook Live video posted Monday to his wife's page.
Aguilera-Mederos wife, Nailan Gonzalez, has posted videos on his behalf before, but this is the first time Aguilera-Mederos appeared on one since he posted $400,000 bond last weekend.
I'm "giving my deepest condolences to the families of the people who died in the accident," Aguilera-Mederos said about 20 minutes into the video. "I am very hurt. This is really hard."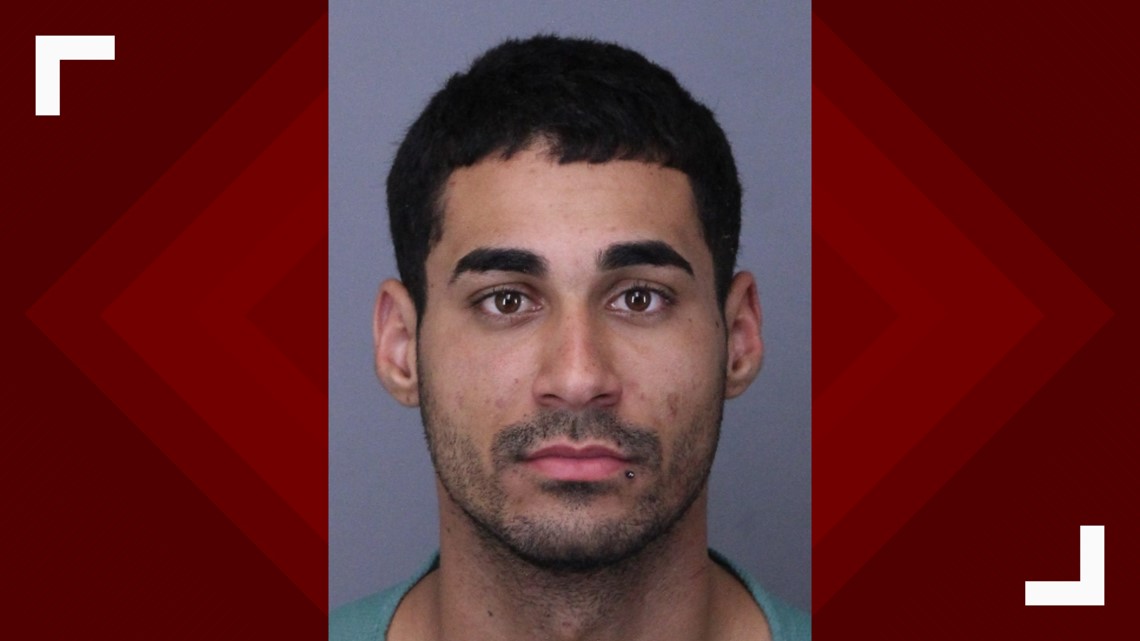 The four people killed in the crash were:
Doyle Harrison, 61, of Hudson
William Bailey, 67, of Arvada
Miguel Angel Lamas Arellano, 24, of Denver
Stanley Politano, 69, of Arvada
In the video, Aguilera-Mederos, 23, also thanked God for what he called a "miracle" of walking away from the crash with his life.
"You have no idea what it's like to be at rock bottom and see all the love from so many people," Aguilera-Mederos said. "It's so beautiful to see all of us united and moving forward."
Aguilera-Mederos, who was working for Castellano 03 Trucking, was headed eastbound on I-70 in a tractor-trailer rig hauling lumber when it barreled into a traffic backup at Denver West Parkway in Lakewood at speeds estimated as high as 100 mph, according to Lakewood Police. He later told police that his brakes failed and that he tried to pass traffic on the shoulder, then swerved back into the travel lanes as he approached another big rig stopped on the shoulder, according to an arrest affidavit.
PHOTOS | A look at the aftermath of the fiery I-70 crash
Aguilera-Mederos has been charged with 40 counts in response to the crash:
Four counts of vehicular homicide-reckless
Six counts of first-degree assault
24 counts of attempted first-degree assault
Two counts of vehicular assault
One count reckless driving
Three counts crime of violence (which is a sentencing enhancer)
"I trust God he knows I'm innocent," he said in Monday's video.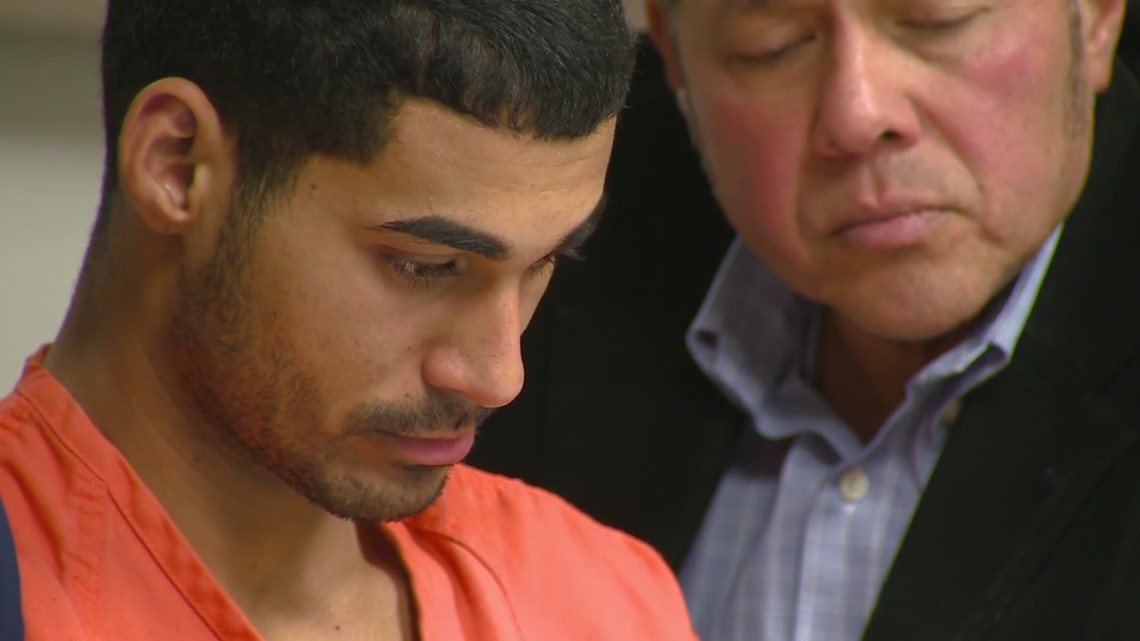 Aguilera-Mederos also mentioned he has been seeking psychological help and struggled with eating and sleeping in jail.
"I'm going through a very tough process," he said. "My psychologist had to give me some instructions because I'm not doing good at all."
"But I asked if I could do this Facebook live because you deserve it — all the people who donated, deserve it," he added.
Aguilera-Mederos wife, Gonzalez, also appeared briefly at the beginning of the video posted Monday. Gonzales refers to her husband as "Rogel Lazaro Aguilera."
"We are happy on one part, and on the other, sadness continues, because we can't forget there are four families suffering from this tragedy," Gonzalez said.
Aguilera-Mederos's preliminary hearing is set for July 11.
The full video can be viewed below: