The post dated August 29 and written by Vaughn Bigelow Sr., said that Asa, 7, rolled out of Children's Hospital Colorado wearing a visitor pass. It was one of his wishes to wear a visitor sticker to denote that he was leaving that day like all the other visitors, the post said.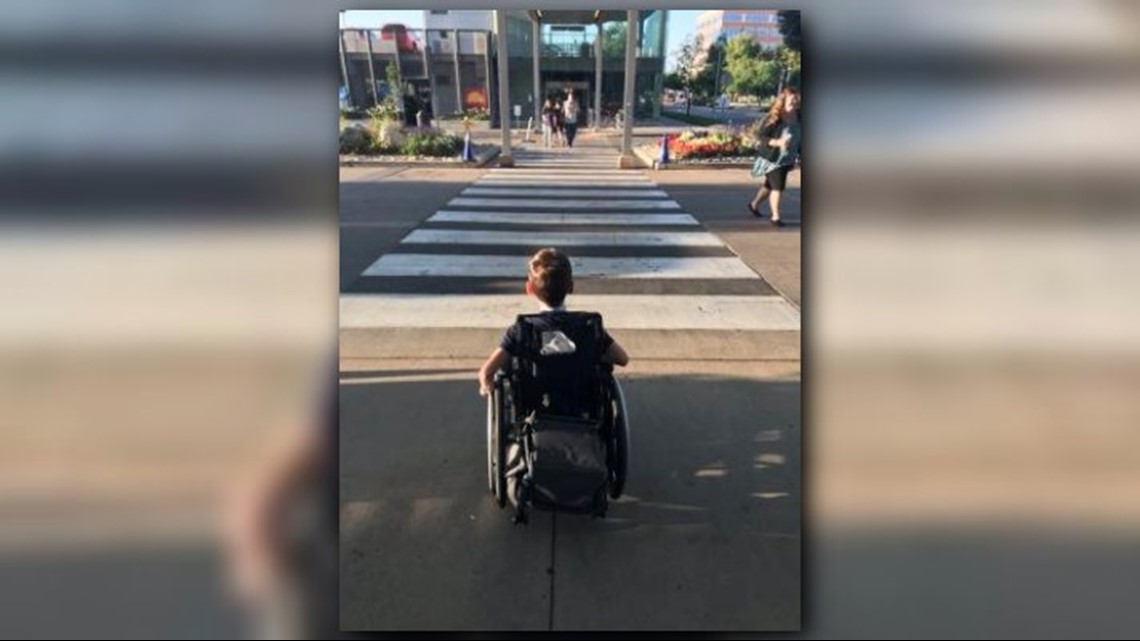 According to court documents, Meghan Bigelow and her three sons were on their way to the dentist June 14, when they were involved in a road rage incident. The suspect, Jeremy John Webster, 23, followed their vehicle to the dentist office parking lot and later admitted to police he opened fire on the family, according to court records. About a week after the shooting, he was charged with first-degree murder.
Thirteen-year-old Vaughn Bigelow Jr. was killed, his mom Meghan and youngest brother Asa, were critically injured. Middle brother Cooper, 12, was able to escape. Another man, 40-year-old John Gale, was injured in the shooting. He was treated and released.
Upon his release Wednesday, Asa spent the day following Cooper around the house using his walker and getting re-acclimated with the home he had not seen in nearly 11 weeks, according to the journal entry. It also called his recovery during that time "miraculous."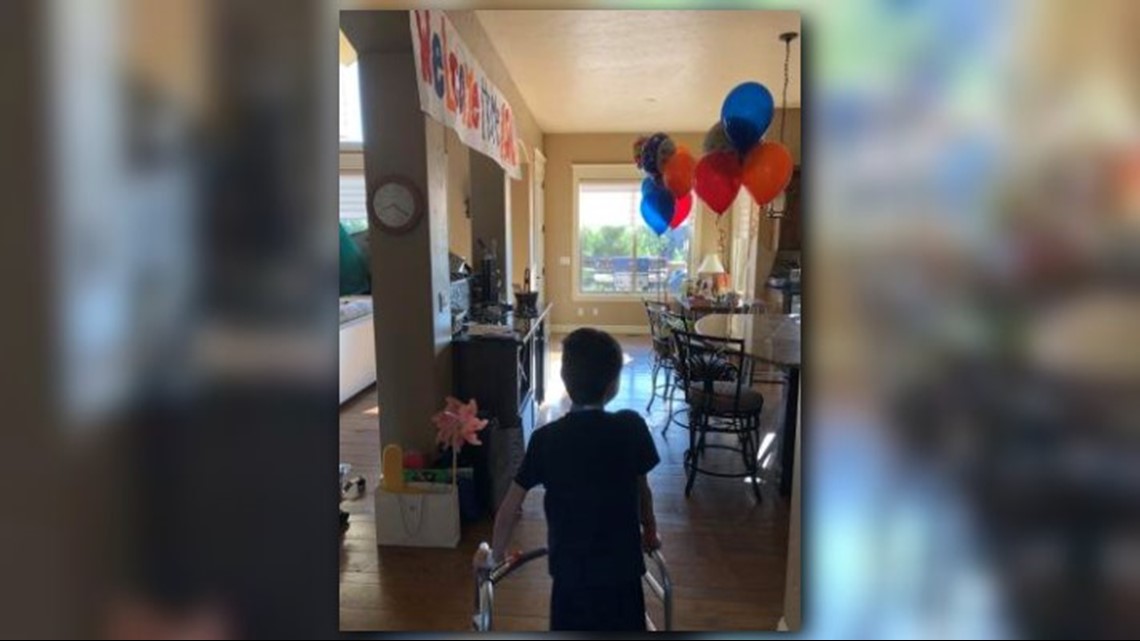 Prior updates on the family's Caring Bridge page said Asa Bigelow had undergone "multiple surgeries."
With them both home [Meghan and Asa] we hope to move towards a "normal" life, the post said.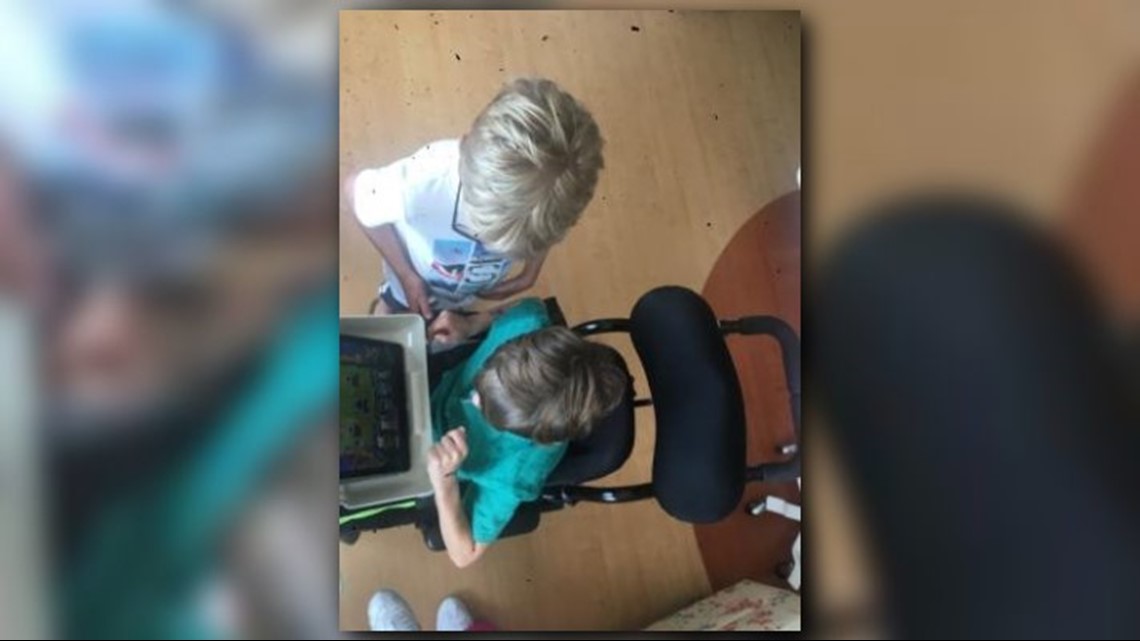 The post said the family has only just begun to heal emotionally from the tragic event that turned their lives upside down.
"There hasn't been a day that we haven't cried for Vaughn," the post written by Vaughn Bigelow Sr. said. "We miss him more than we could have ever imagined."
A memorial to honor him will be on September 15 in Longmont at the Life Bridge Church. Visitation starts at noon and the service starting at 2 p.m.