FORT LUPTON, Colo. — When it's calving season and there's a blizzard, you might have to take some extreme measures to keep the new little one safe.
"She's in our kitchen right now," said Mary Lou Green with Green's Angus Ranch near Fort Lupton. "Yeah, she's doing good, she's up and around and wagging her little tail."
Green is referring to their new calf which arrived in the heart of Wednesday's blizzard.
"She was born right after the first of the rain and then the snow and sleet came by," Green said by phone Wednesday evening. "Of course they want to deliver when it's cold and snowing, blizzard. That kind of stuff but not when it's ever this bad."
It's not that unusual since it is calving season, but this storm wasn't just any storm.
"This one was almost frozen, cause her mama just didn't want to go in the pen because she was so new," Green explained. "Usually cattle don't want to go in with other cattle when they're babies. So she was kind of frozen."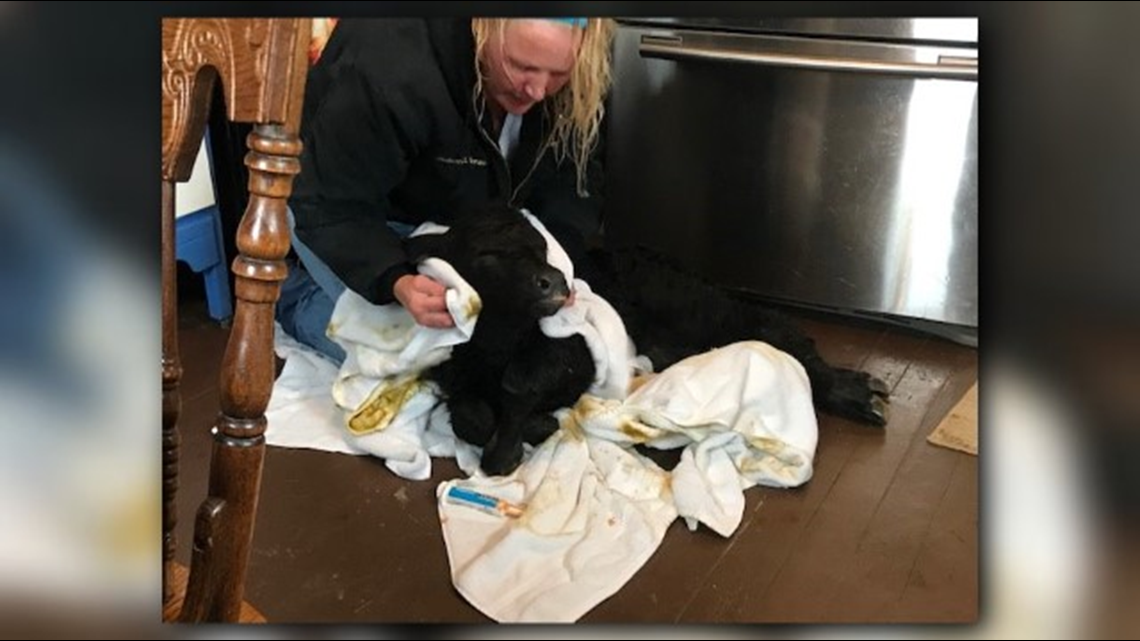 To increase her chances of survival they brought the calf inside and bottle fed her.
"She misses her mama and her mama misses her," Green said. "Her mama's been running around looking for her. Crying for her. She's up and she's been bottle fed. So that's a good thing, a really good thing."
They're expecting several more calves and spent Wednesday evening checking for new arrivals every couple of hours.
"We're not done yet at all," Green said. "I'm just hoping and praying that they all make it tomorrow."
WATCH BELOW: Ranch animals nearly buried in Colorado blizzard