Amazon is opening a fulfillment center in Thornton, Colorado. This is what we know.
RELATED: Amazon robots, 1,500 humans to staff new Thornton fulfillment center
There will be robots – They're robots from a company called Kiva Systems. These little orange machines essentially make warehouses more efficient. The robots know where in the warehouse the inventory you order is located. They bring the shelves and products to employees, instead of employees walking the warehouse to find what you want.
They're up to 320 pounds, drive up to 5 mph and can carry a shelf weighing up to 700 pounds.
The warehouse will sit at the Northeast corner of I-25 and 144th Avenue in Thornton, at 14601 Grant Street. Construction is expected to start this month, with an anticipated opening date of August 2018.
The warehouse will have an 855,000-square-foot footprint, but at three stories, it'll be a total of 2.4 million square feet. In a release, the city of Thornton said this will be the largest industrial building in Colorado.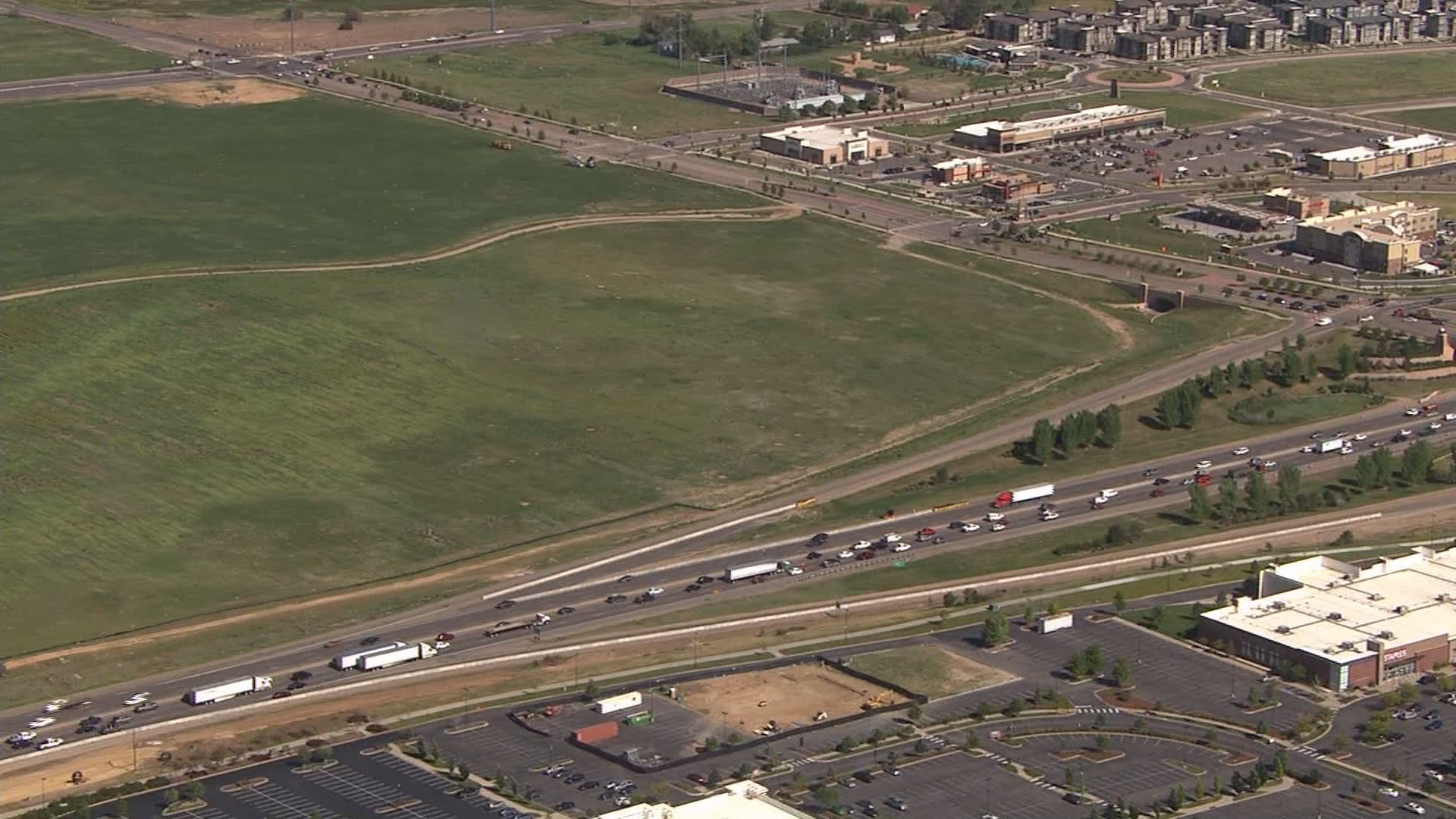 There are about 25 of these robotics fulfillment facilities around the world, most of them being in the United States. This will be the only one in Colorado. Ashley Robinson with Amazon told 9NEWS that they consider several factors before picking a location. "Most importantly, we want to make sure a fulfillment center is placed as close to the customer as possible to ensure we can offer a great Prime service and fast shipping speeds to customers. We also look at the workforce and we've found great talent in abundance in the greater Denver metro region. The support we've received from city, county and state leaders has been amazing and we are honored to be part of the Thornton community."
You'll get your stuff sooner! Robinson says this facility will not use drone delivery, but with more inventory close to Denver, customers will get their purchases faster. However, this is classified as a fulfillment facility, so products there are 18 inches and smaller. Another Amazon warehouse, a sortation center, is under construction in Aurora, too. (At an Amazon fulfillment center, merchandise is stored until it's ordered, and then it's retrieved, packaged, sealed and shipped. At a sortation center, sealed packages arriving from other parts of the country are sorted by ZIP code before being transferred to local post offices for delivery.)
Humans will work there. In fact, this is expected to be the biggest employer in Thornton. The school district is currently listed as the biggest employer, which, technically is not true because a lot of the employees for the district don't technically work in Thornton. That's just where the school district is based.
There will be 1,500 full-time job openings. Employees will start at about $30,000 a year with hourly pay, plus benefits like 401(K), parental leave, stock options and tuition assistance. Employees need to be 18 and have a diploma, or GED
Don't expect the robots to completely take over. Robinson said that they expected to have 1,000 jobs at the Northern California robotics facility but ended up having 3,000 full time jobs. "The robotics enables us to meet customer demand, because we have more items on hand, we can fulfill those customer orders faster and customers. They like that, they respond well to it, and in order to keep up with that demand, we have to hire more people," she said.