She was sitting in the bathtub when she read the news. An Adams County Sheriff Deputy had been shot. Amy Woszcynski got out of the bath and ran downstairs to find her husband.
"He didn't know anything about it and, of course, immediately the texts starting coming," she recalls.
The texts came from his colleagues in Adams County. Woszcynski's husband is an Adams County Sheriff Deputy.
"We talked about it a bit that night, but my husband is very stoic," she explains. "I'm not sure how it affected him that night."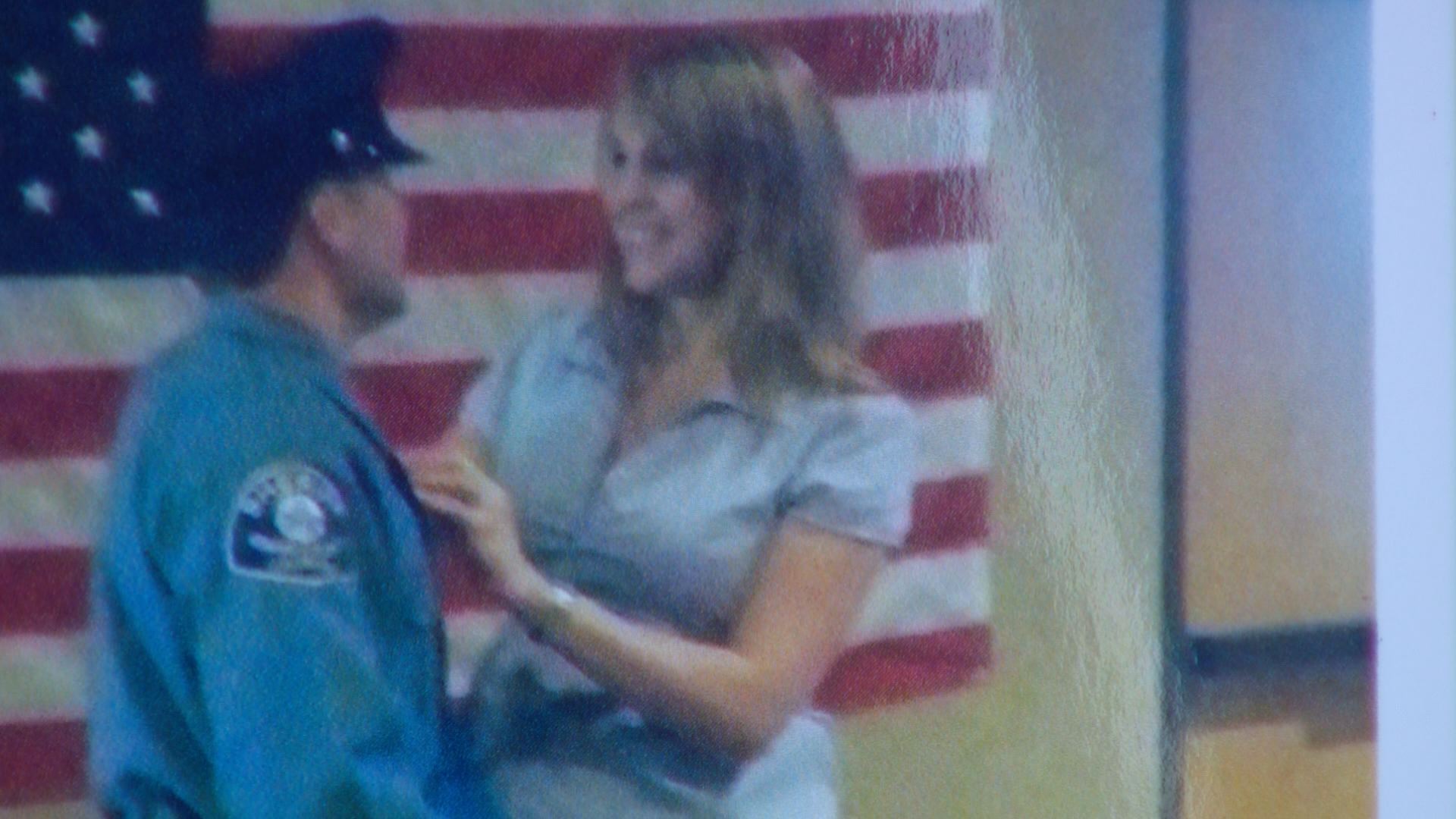 A line-of-duty death inevitably shakes a community. That includes the people in law enforcement who are coping with the tragedy, as well as the spouses and families who worry for their loved ones every day.
Nine days after Adams County Deputy Heath Gumm was killed, people lined the streets as the funeral procession passed by. It wasn't until after the funeral that Woszcynski says she saw a change in her husband.
"I felt so bad I couldn't be there. I really wanted to be there with him, because I knew it was going to be hard and it was hard," says Woszcynski. "He came home and he was just tired and sad."
Three sheriff's deputies from three different Colorado Sheriff Departments have been killed over the course of five weeks.
December 31st, 2017. Douglas County Deputy Sheriff Zack Parish.
January 24th, 2018. Adams County Sheriff Deputy Heath Gumm.
February 5th, 2018. El Paso County Sheriff Deputy Micah Flick.
While Woszcynski and her husband did not personally know Deputy Gumm, she says it's important for law enforcement to feel supported. He felt that the day of Deputy Gumm's funeral.
"He said, 'it was heartbreaking'," Woszcynski recalls a conversation with her husband. "But at the same time when they did the procession he said, 'there was people lined up with their kids and it was a school day and they pulled their kids out of school to show respect for what we do and it was amazing'."
Woszcnyski recently started blogging about her home life on Denver Metro Moms Blog. She specifically focused her writings on being the mother of a child with special needs. But after Deputy Gumm's funeral, she thought it was important to provide a window as The Wife Behind A Deputy Badge.
Some of us choose to block out the danger our spouses face on a daily basis. Some of us mentally prepare every day. Either way, a death will force you to confront those emotions immediately.
Me, I'm a blocker. Or I was until we got the news about Deputy Gumm. I knew from that moment on that things were going to be very different for awhile. I had to think about what his wife was going through and about what I would feel, think, and do in her situation. My God, that was scary and it still is. But I can be strong, too. Just in a different way than my husband.
Read her entire post here.