DENVER - Ski lift chairs are by no means the reason we grab our skis and head to the mountains, but in Matt Evans' garage in Capitol Hill, they're the center of attention.
"We are at Ski Lift Designs' global headquarters," Evans said with a laugh over a cacophony of drilling and metal grinding. "My garage."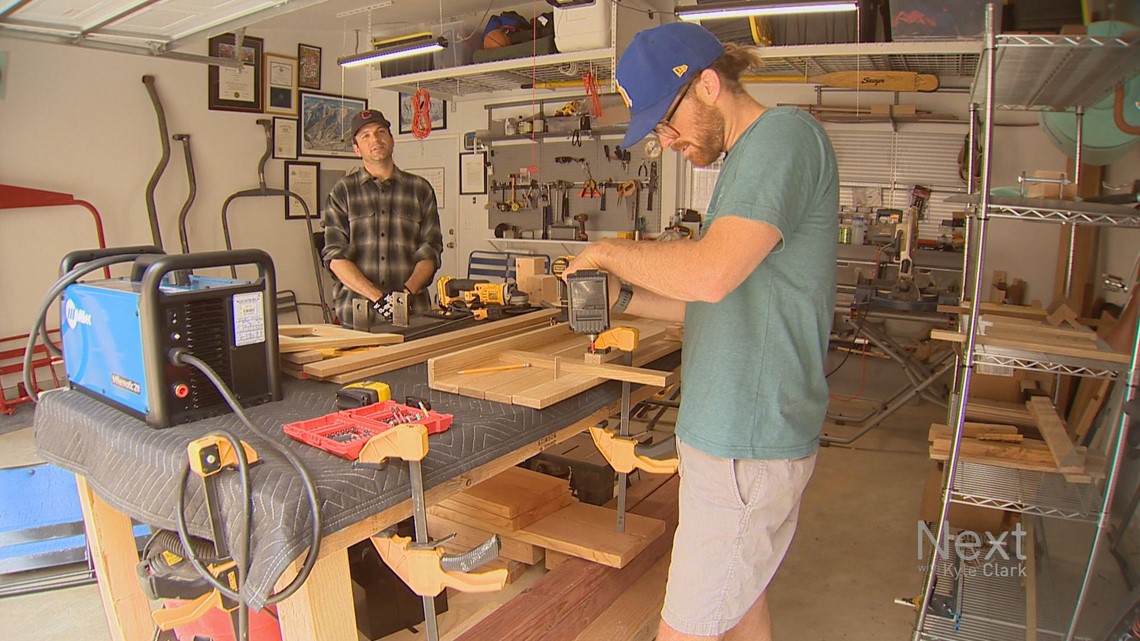 Evans, along with his business partners Jacques Boiteau and McCall Perry, buy old ski lift chairs and turn them into functional art.
"I have a great front porch that I had this great vision of sitting on a chairlift," explained Evans. "My house was built in 1904, so when you start peeling everything back it turns into a bigger project than you planned, and then I decided I didn't want to put a chair in my house anymore."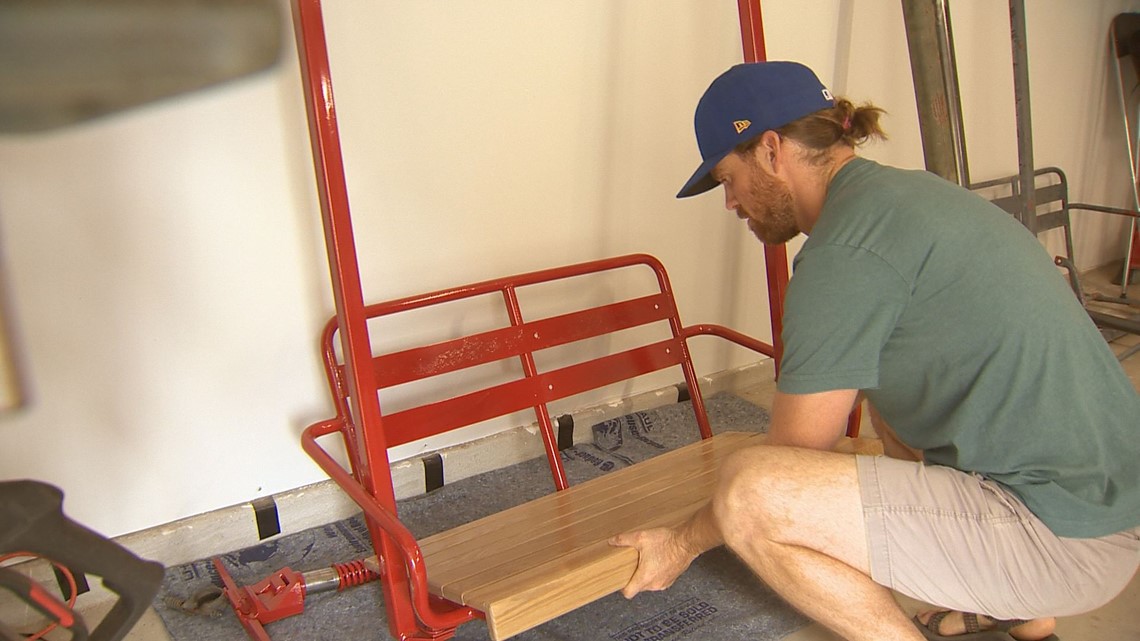 The crew decided to refurbish a few more chairs to sell to friends. The project kept growing into what is now Ski Lift Designs.
They began by calling ski resorts and digging through the internet searching for old lifts. Now they've become so well known that some mountains call them as they swap pout old lifts for new ones.
They've traveled all across North America to snag a chair, but that's just the beginning of the process.
"We'll first sandblast all the impurities off. Get it down to the bare metal. Clean it up," said Evans. "Then we'll put a powder coat on. It makes the metal look brand new despite the fact that it was probably manufactured in the sixties, and you have preserved the integrity of that chair."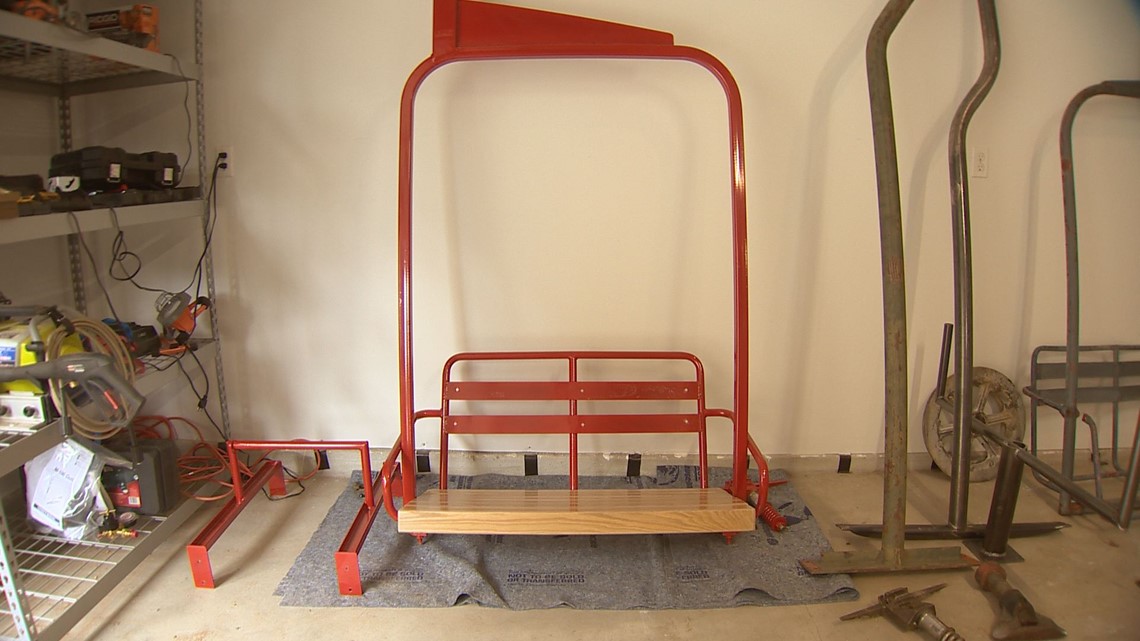 They've made chairs for clients across the U.S., Canada, Europe, and Australia.
They're often asked if they make the chairs themselves. They're not only adamant that they don't, but that they never will. Giving these chairs new life is more than just a way to make some extra cash.
"When you fix one of these up that's served so many decades at resorts," Evans said. "Shipped so many skiers up the mountain, you're sitting on a piece of history."
By the way - the name Matt Evans may sound a little familiar to regular Next viewers.
Evans is better known as "Donuts' Dad." Evans broke the internet last year after he adopted a sweet old dog with cancer named Donuts, and the shelter posted about it. People loved Donuts, sure, but they really loved Donuts' dad.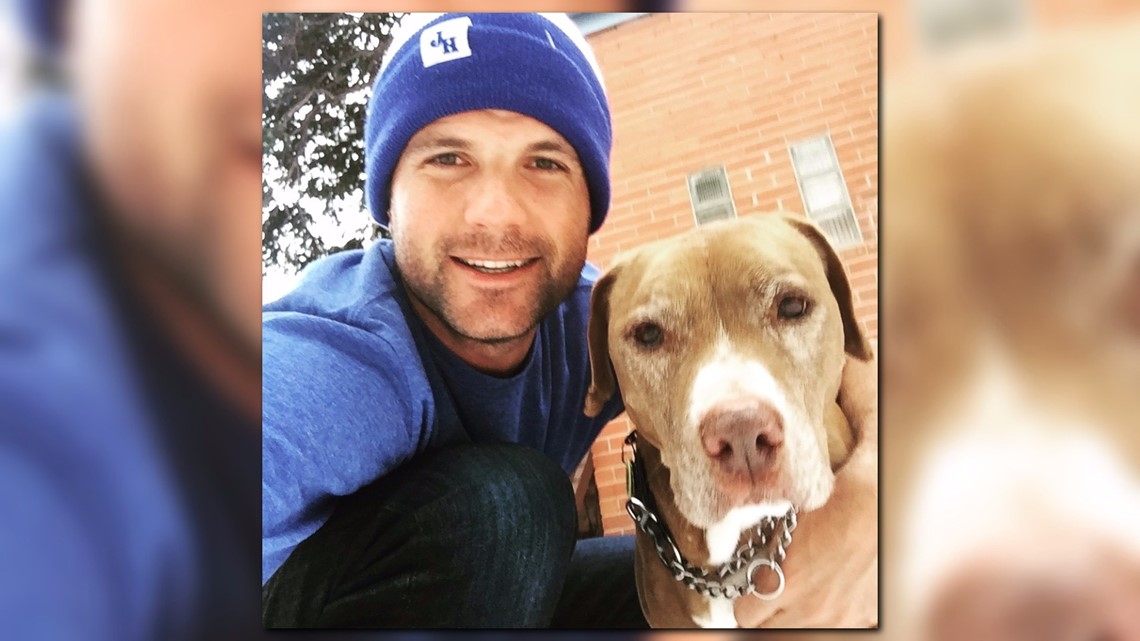 You may remember comments like: "Is he taking girlfriend applications?!"
Evans told us on Wednesday that Donuts is doing well these days - he doesn't have teeth anymore because of some dental issues, but more importantly, he doesn't have cancer anymore, either.