DENVER — Decker Randall had a good day. He bought his first house in Denver Thursday morning.
"I just paid about a third of the appraisal cost of this house," Randall told 9NEWS while standing in the kitchen of his new townhouse near Five Points.
The home appraised for $390,000, but Randall paid $147,000 because it's part of the Colorado Community Land Trust's affordable housing portfolio.
The Lowry Redevelopment Authority created the land trust in 2002 to manage the affordable homes Denver required it to build as a condition of redeveloping the closed air force base.
"The Lowry Redevelopment Authority had the foresight to think, 'If we're going to do it, we're going to do it right, and we're going to do it permanently,'" CCLT executive director Jane Harrington said.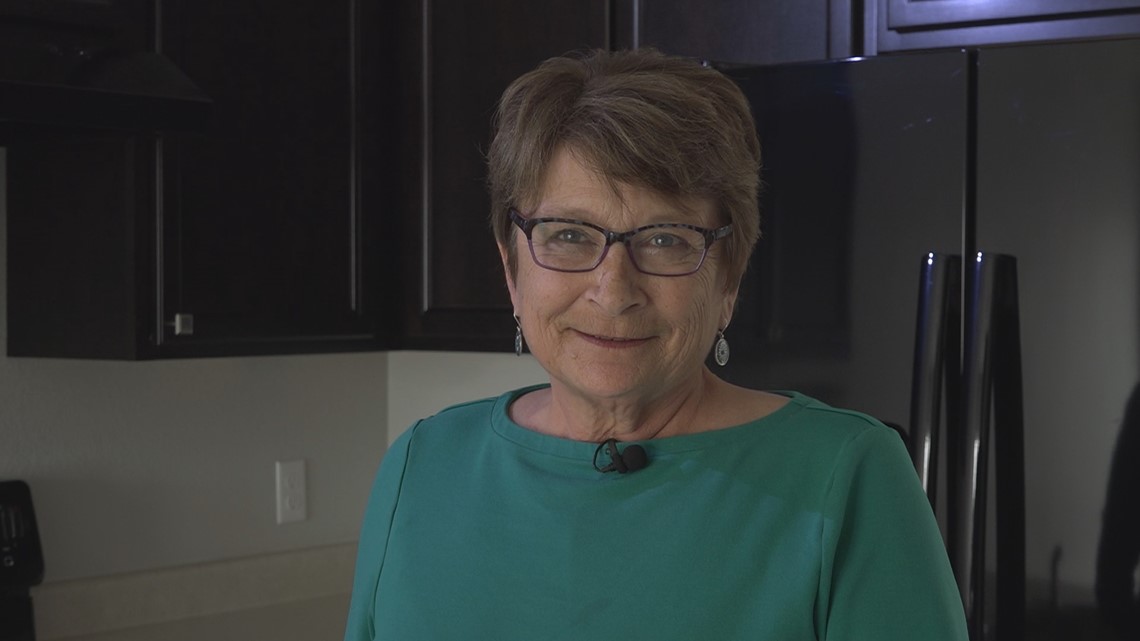 It now manages 200 affordable homes across the Denver metro area.
Nervous homeowners aren't calling Harrington to say they had no idea the trust's houses were income restricted. And unlike Denver's Office of Economic Development, Harrington doesn't have to decide whether to force families from their homes because they make too much money.
Harrington avoided all of that with a single sheet of paper.
"What we have is a one-page document called a mortgage. And it goes on the title of the propert," Harrington said. "When it's being sold or refinanced, we actively have to release that mortgage before the new loan or the new buyer can buy."
The other homes in Denver's affordable housing program relied on covenants that were attached as deed restrictions. But – as a 9NEWS ongoing investigation has revealed – these restrictions were often missed or overlooked by title companies, real estate agents and home buyers.
The trust initially relied on those too.
But then a couple of homeowners refinanced their properties for more than the maximum sales price without the trust's knowledge.
"We wanted to stop that practice because, like the city, we thought the land lease in the exceptions section of the title policy would be enough. It wasn't," Harrington said. "We corrected it by developing this mortgage [in 2010]."
The trust's program differs from Denver's passive management style in other ways too.
It owns the land under each of the houses it manages in perpetuity, which means the affordability restrictions don't expire in 10, 15 or 20 years. It also pays for its operating expenses by requiring buyers to pay the trust a small, monthly land rent fee.
"So, we have monthly contact with every owner even if it's just them paying their lease payment," Harrington said. "They know they're in the program. It's a constant reminder."
And the trust draws on a line of credit from the Colorado Housing Finance Authority when homeowners appear headed to foreclosure.
"We have bought homes from people who just couldn't keep them," Harrington said. "So instead of them suffering a foreclosure, we bought the unit and then re-sold it."
It also keeps the house in the program. Homes in Denver's IHO get released from their income and owner-occupied restrictions if they go through foreclosure.
The city estimates it lost 267 affordable homes to foreclosure.
"I don't work at the city program, but I know what we do, and it's called stewardship," Harrington said. "Active stewardship of the home, the household and the land."
The trust's method for tracking its affordable homes is a lot simpler than the changes Denver city attorney Kristin Bronson wants the state to make.
She went to the Colorado Real Estate Commission Tuesday and asked them to consider changing the disclosure form homeowners fill out about their properties before they sell. It asks the owner to share information with the buyer about things like the age of the furnace and whether there is an HOA.
"We're concerned about our future buyers who are receiving these properties without the proper disclosures," Bronson told the commissioners.
She and Mayor Michael Hancock are also pushing the Land Title Association of Colorado to change where it places these covenants on a title insurance policy.
"The ideal solution would be through a title insurance cure, but we've not been able to accomplish that to date, so we're going at this at as many angles as we possibly can," Bronson said.
9NEWS asked OED whether it ever considered or would consider using a one-page mortgage to track the other 1,106 homes left in its affordable housing program.
"Our office has a long history of working with CCLT, and we're familiar with their approach to preserving affordability," OED spokesman Derek Woodbury wrote in an email. "Preventing foreclosure of our affordable homeownership units has always been a focus for us. With our expanded housing compliance team, we will further our efforts to prevent foreclosures."