CENTENNIAL — When Eric Hurst, South Metro Fire Rescue public information officer, spoke to Next on Friday, he spoke for the third largest fire department in the state.
When he does interviews in 2019, he'll be speaking for the second largest fire department in the state. South Metro Fire Rescue plans to merge with Littleton Fire Rescue after the first of the year, expanding South Metro's staffing from 500 employees to around 750.
Littleton taxpayers still have to approve a funding mechanism for the merger in November.
"South Metro Fire Rescue right now is about 198 square miles," Hurst said.
Over the years, the department has grown thanks to several mergers of smaller fire departments. South Metro was originally Castlewood Fire Department, which merged with Cherry Hills Fire and Louviers Fire.
Since officially changing the name to South Metro, the department grew significantly when it combined with Parker Fire in 2008, and then Cunningham Fire this year.
Hurst said the combinations have helped build a department that is better prepared to respond to more than a standard structure fire.
PHOTOS | Denver-area fire departments, including South Metro, respond to recycling plant fire (July, 10, 2018)
PHOTOS | Smoke from recycling fire northeast of downtown visible for miles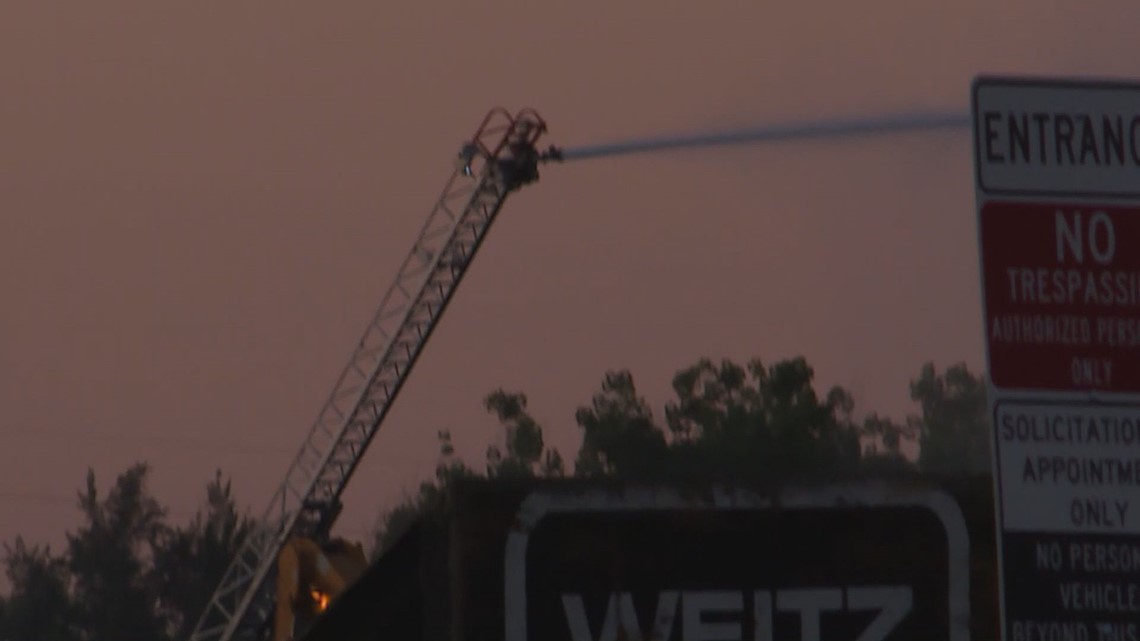 "It's the specialized calls where we need technical rescue, when people are trapped under on or in something and they need extrication to get them out."
Hurst said growth is a major factor in department consolidation. As the metro area fills up, gaps between towns do, too.
"If we were to just start over and say we need a fire department to cover this south metro area. What would it look like, would that be one…or would it be half a dozen. We think it would be one," Hurst said.