DENVER — Certified athletic trainers are not required to be at high school athletic events in Colorado.
The speed of care following an injury is vital, as seen during Monday Night Football, when paramedics rushed to Buffalo Bills safety Damar Hamlin after his heart stopped following a hit.
Hamlin is in critical condition in a Cincinnati hospital.
The Colorado High School Activities Association (CHSAA) requires schools to have a venue-specific emergency action plan (VEAP) for every venue that hosts practices or athletic events. CHSAA, however, does not require certified athletic trainers at those venues.
AEDs or automated external defibrillators have been used as part of the emergency action plan at numerous Colorado high schools in the last few years.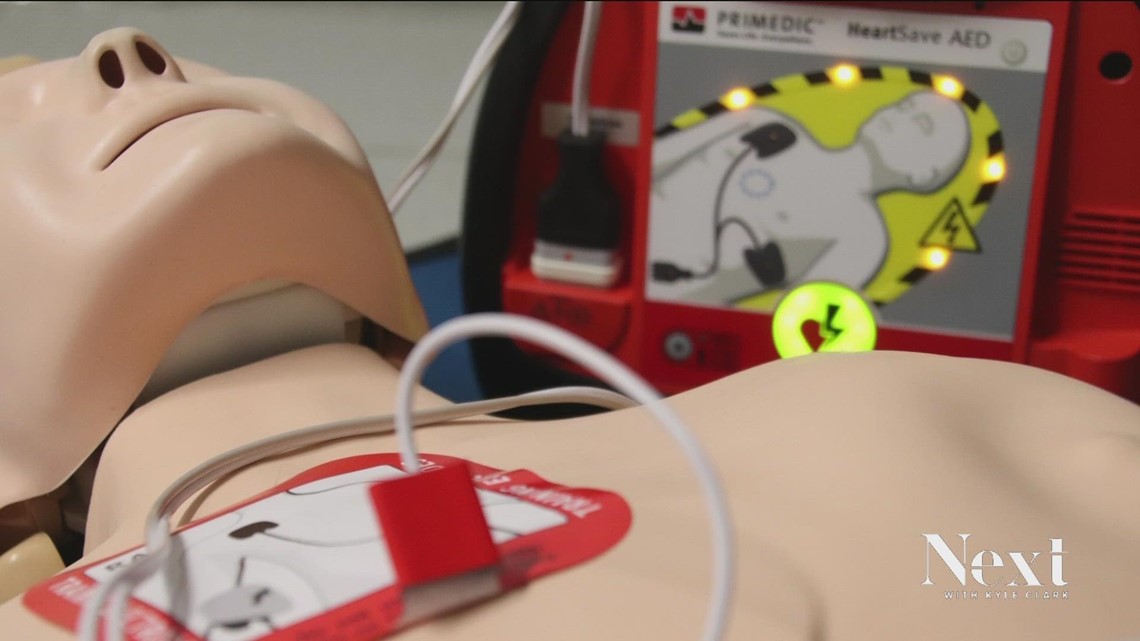 "Certified athletic trainers can really make a difference at the high school level in terms of these types of situations," said Krueger.
"Where an automatic external defibrillation is located, who is in charge of the situation, how are we going to get an ambulance in?" Krueger said of the emergency action plan.
"One emergency action plan cannot cover multiple facilities, and you know we have gymnasiums and fields and courts and pools," he said.
A certified athletic trainer is not part of the emergency action plan.
"They are highly trained to handle these types of situations, and we just don't have the funding in a lot of areas to have certified athletic trainers in schools," Krueger said.
"You need to have someone that puts that emergency action plan into action and certified athletic trainers are really the experts in terms of making those things work," said Jeb Davis, president of the Colorado Athletic Trainers' Association. "I think that anyone that you'd talk to would say they would prefer if there's a certified athletic trainer on site to provide care during high school athletic events."
Davis said that even when a certified trainer is not on site, that does not mean there is no care provided.
"The care and prevention and the initial triage and treatment falls to, usually the coaching staffs, the coaching staffs and high school administration," Davis said. "Some places do their level best to get some form of medical practitioner on site, whether that be EMT or a local physician with an interest in sports medicine."
Having a certified athletic trainer at every event would require school districts to fund each trainer.
"My ask would be this, would be just that administration, respective of cost, seriously consider employing a certified athletic trainer," Davis said. "I don't think there's any reason that NFL athletes should be treated any different, than say, someone at a freshman cheer event."