Day one of the legislative session is normally routine pomp and circumstances. The circumstances of the 2018 session, however, are considerably different.
Multiple lawmakers have been accused of sexual harassment in the last two months. Many of the lawmakers wore black, like what you saw during the Golden Globes, in support of women.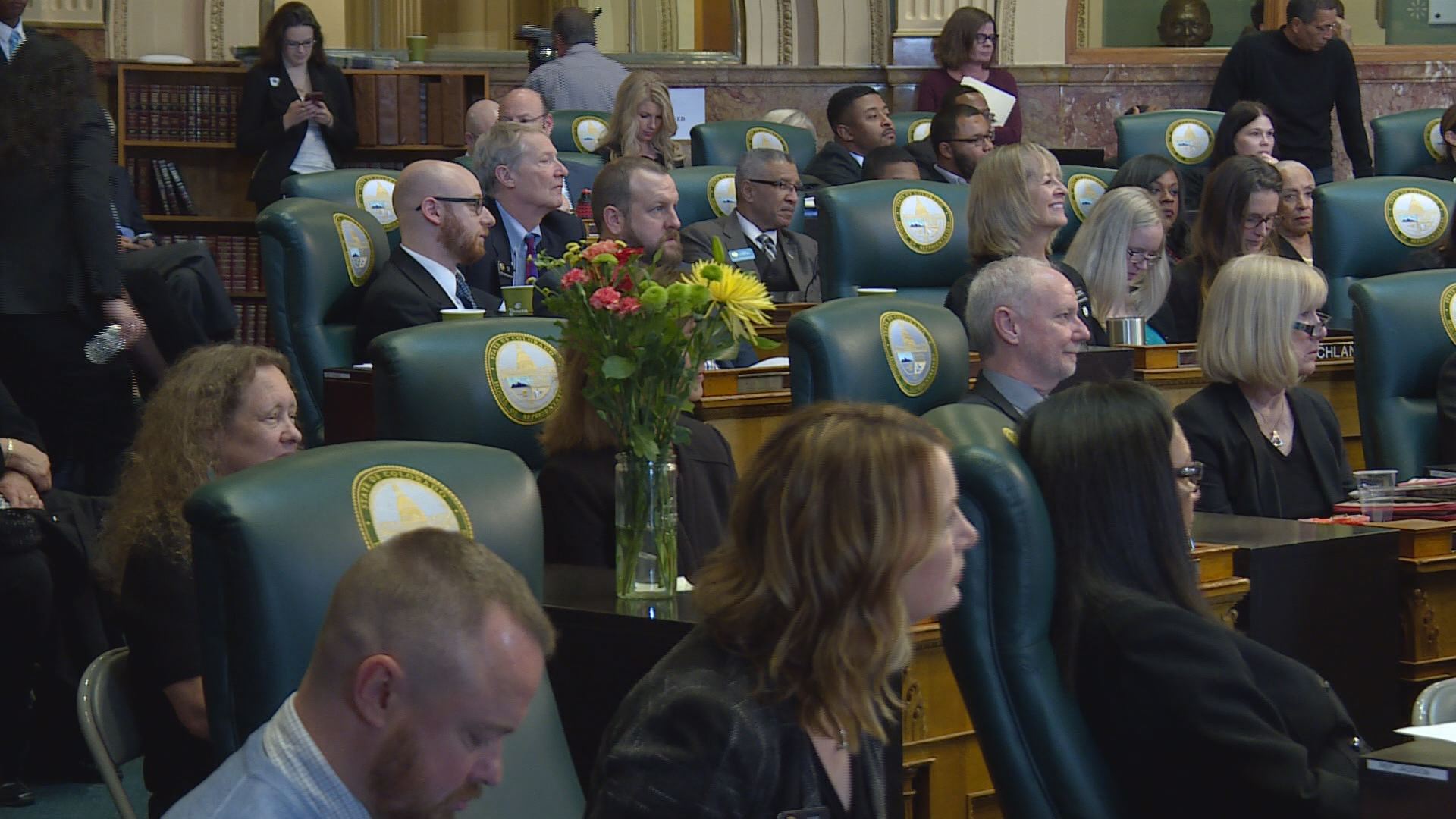 "It's not just about this situation, it's about everything from equal pay to women showing up and being welcomed in the workforce and equality," said State Rep. Faith Winter, D-Westminster.
During the opening day speeches, Winter invited former lobbyist Holly Tarry and former legislative aide Cassie Turner to sit by here in the well of the House Chamber. All three have accused State Rep. Steve Lebsock, D-Thornton, of sexual harassment.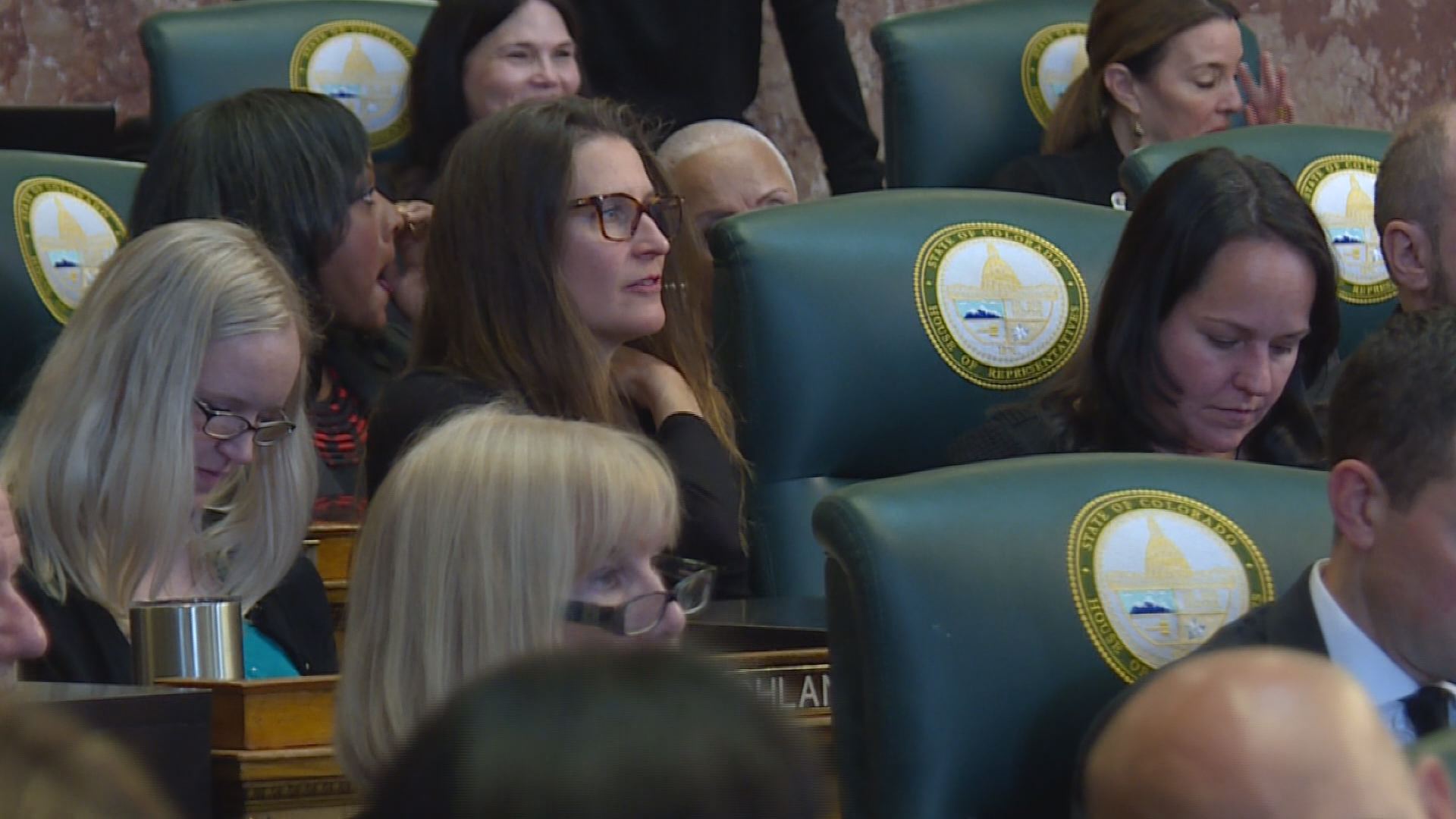 "(Wearing) black isn't just about Rep. Lebsock, it's about being a woman in this world," said Winter.
On Monday, Lebsock delivered a 28-page document to each representative defending the allegations against him by Winter, Tarry and Turner.
"If my colleagues are going to be voting on an expulsion, they need to hear both sides of the story," said Lebsock.
State Rep. Matt Gray, D-Broomfield, is preparing a resolution to expel Lebsock from the House, with a vote of the lawmakers.
During the opening day speeches, workplace harassment took up 5 minutes, 13 seconds of Speaker Crisanta Duran's speech.
"We must confront these issues head on and successfully reform the culture of the Capitol," said Duran.
After she said that, lawmakers stood and applauded. Eight seconds after the standing ovation began, Lebsock stood for almost seven seconds, did not applaud and quickly sat down.
Duran finished her section on workplace harassment with, "Let our actions show that the intolerable will be tolerated no more."
Again, everyone stood up and applauded. Lebsock also stood, but walked behind his chair to get a glass of water.
"I stood. Every single time my colleagues stood, I stood," said Lebsock. "The first thing that went through my head is how we have to be respectful of due process, and at the same time we have to make sure that we take every allegation seriously."
Lebsock continued to call the allegations against him, lies.
"Real sexual harassment and real sexual assault is intolerable," said Lebsock.
In his opening day speech, State Rep. Patrick Neville, R-Castle Rock, also referenced workplace harassment and the process of an investigation.
"I perfectly understand and share a sense of outrage when we hear stories of bad behavior, but when accusations appear where the law is made, we must observe due process so that we fairly and objectively handle complaints and workplace issues," said Neville.
The legislative investigation into Lebsock is still ongoing.
The HR posting is online until Friday. It says the HR job won't be filled until February.
"This is all new to all of us and we want to hire the right person, and so I support leadership in taking their time to make sure they hire the right person," said Winter. "The only reason I ever came forward was to protect other women, and I'm proud to do that."
RELATED: KUNC reporter Bente Birkland takes over the anchor chair. Will things change at the capitol after the sexual harassment claims?