COLORADO, USA — A far-right conservative leader known for his gun shop's reality TV show is warning that "it's almost time to switch from ballots to bullets."
Rich Wyatt, president of Jefferson County's Mountain Republicans Club, made the suggestion of coming political violence on a Dec. 28 episode of the conservative podcast, The Chuck and Julie Show.
"It's almost time to switch from ballots to bullets. Because that's what wins the hearts and minds," Wyatt said. "And there's no arguing with a bullet. You can argue about ballots, but you can't argue with bullets."
When reached by phone Tuesday, Wyatt declined to say who specifically would be targeted by the political violence. Wyatt also declined to say whether he plans to participate in political violence. As a convicted felon, Wyatt is prohibited from possessing firearms and ammunition.
Wyatt declined to answer questions via phone or email.
"I'd be happy to come on your show," Wyatt said. "But if you're afraid to do that, that'd be fine with me."
Wyatt, of Evergreen, is best known for the Discovery Channel show "American Guns," which featured his Wheat Ridge gun shop, Gunsmoke, from 2011 to 2012.
In 2018, Wyatt was convicted and sentenced to 78 months in federal prison plus three years of supervised release for conspiracy to deal in firearms without a license and tax fraud. Wyatt appealed the conviction and was given one year in prison and one year of supervised release. His supervised release ended in June 2021.
Wyatt was ordered to forfeit nearly 500 firearms at sentencing.
Wyatt unsuccessfully appealed to former President Donald Trump for a pardon in December 2020, which would have restored Wyatt's firearms rights.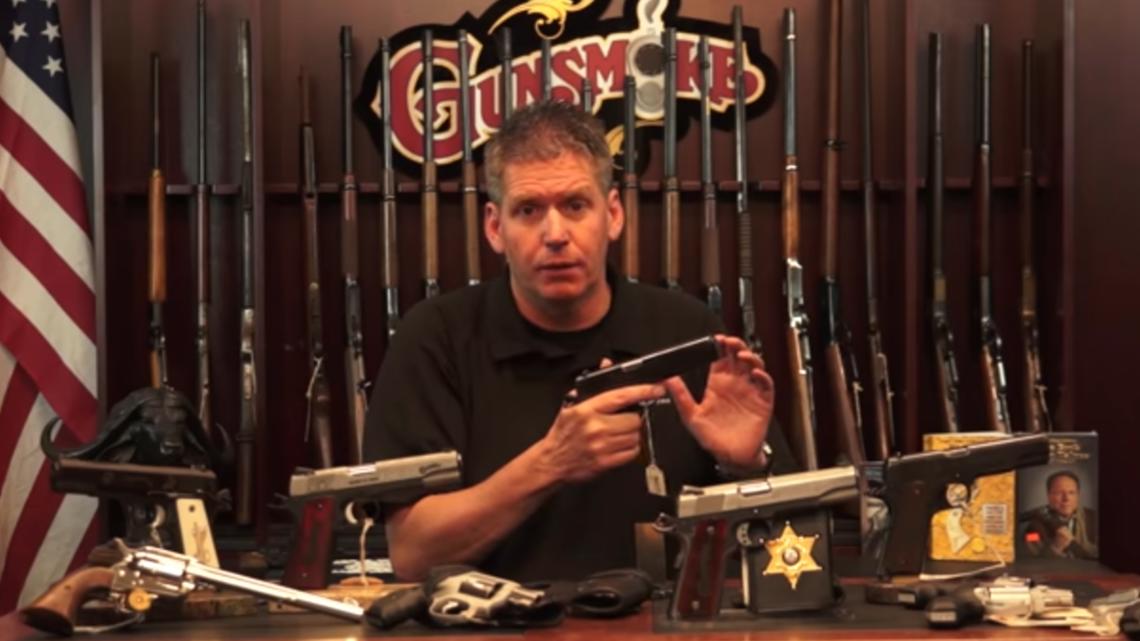 The allusion to bullets versus ballots dates to a July 4, 1861, address to Congress by President Abraham Lincoln following the secession of the South. Lincoln said the United States must demonstrate to the world that political factions cannot take by violence what they fail to achieve through elections.
"Ballots are the rightful and peaceful successors of bullets," Lincoln said. "When ballots have fairly and constitutionally decided, there can be no successful appeal back to bullets."
"Such will be a great lesson of peace, teaching men that what they cannot take by an election neither can they take by a war," Lincoln said.
On the Dec. 28 podcast, Wyatt, a proponent of election rigging claims, said an "attack" is constitutionally justified if the government does not redress grievances.
"The bottom line is our Constitution is crystal clear that if we ask for a redress to fix the problems of the government not dealing with us squarely or fairly like the British did, then we are to attack and defend our country and Constitution at all cost," Wyatt said.
"And that's why they're going after the Army," co-host Chuck Bonniwell responded. "That's why they're making sure everyone in the Army is taken out."
"There's something to what you're saying," co-host Julie Hayden added. "The government has done some overreaching and there's a reason, I think, they're not trying to make us all wear masks again."
Bonniwell and Hayden's podcast was created following the cancellation of their 710 KNUS talk show in 2019 after Bonniwell wished aloud on-air for "a nice school shooting" to break up coverage of former President Trump's impeachment.
In a September 2021 interview with 710 KNUS host Peter Boyles, Wyatt denied suggestions by prosecutors at his federal trial that he posed a danger to society.
"What threat am I to society? If I was going to go off, it would have happened," Wyatt said.
"I am crazy, you're crazy, everyone I know is crazy, but we're not stupid crazy," Wyatt said. "I'm not going to go tearing up a place or burning down a building or pulling any of those things."
Wyatt, due to his felony conviction, is no longer in the firearms business. Wyatt told The Chuck & Julie Show that he recently purchased Anthony's Pizza on Evergreen Parkway and is turning it into a family restaurant.