Colorado's first statewide law enforcement agency, the Colorado Mounted Rangers, is also leading the way by using a pit bull as its first-ever K-9 unit.
K-9 Kara is trained and certified in narcotics detection and tracking.
Dawn Havens, an 11-year law enforcement veteran and volunteer for the Colorado Mounted Rangers, is Kara's handler.
Havens hopes Kara's service will help counter stereotypes about pit bulls.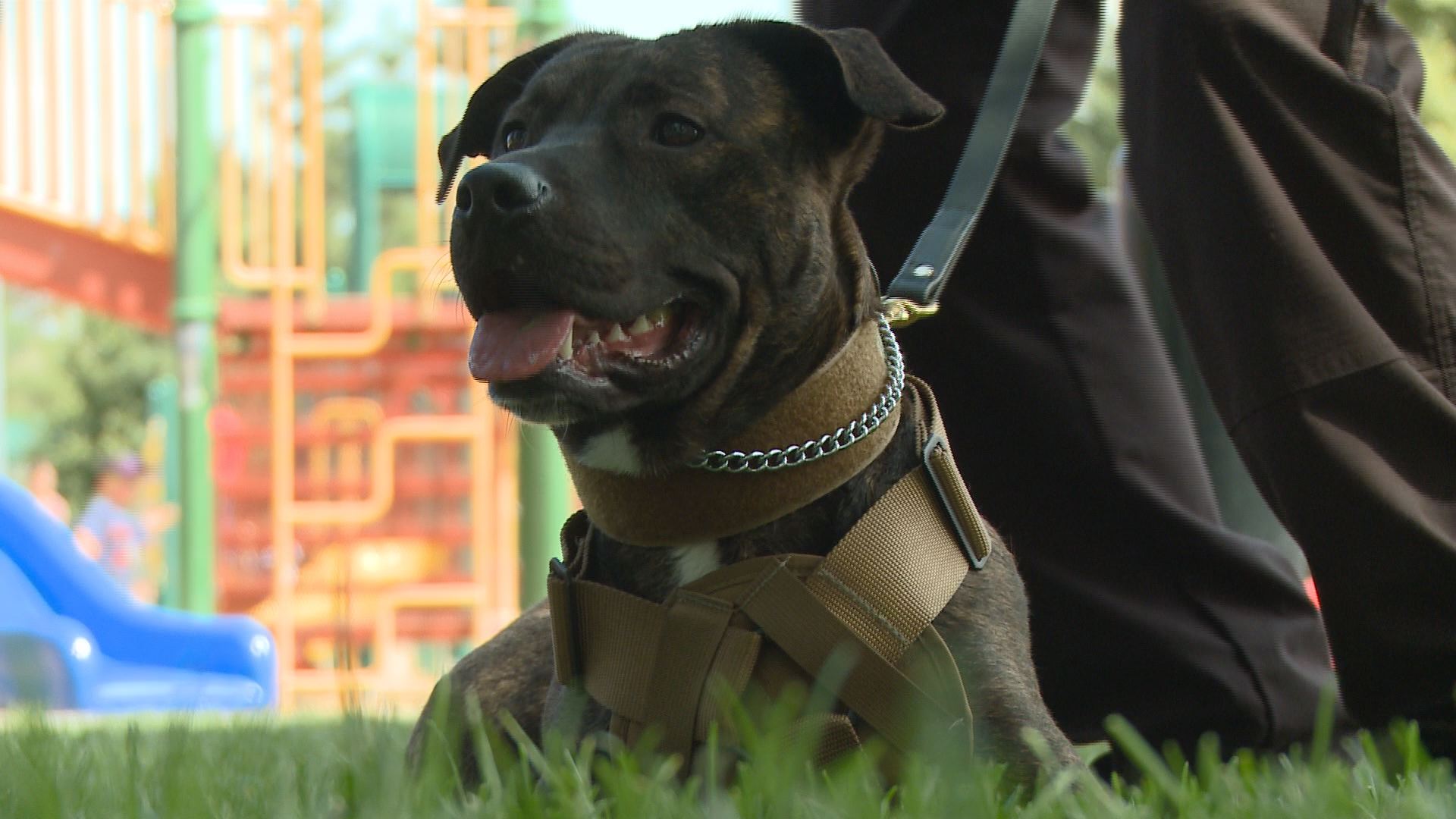 "She is actually the first pit bull in Colorado to be a working K-9 officer," Havens said. "They're known to be extremely loyal animals, and extremely protective of people. She's not at all mean. She's not aggressive towards anybody. I've never seen any aggression towards anybody."
Kara's primary responsibility will be to assist local law enforcement.
She will be used to search for narcotics, whether in buildings or in vehicles.
She has also been trained to find a lost person.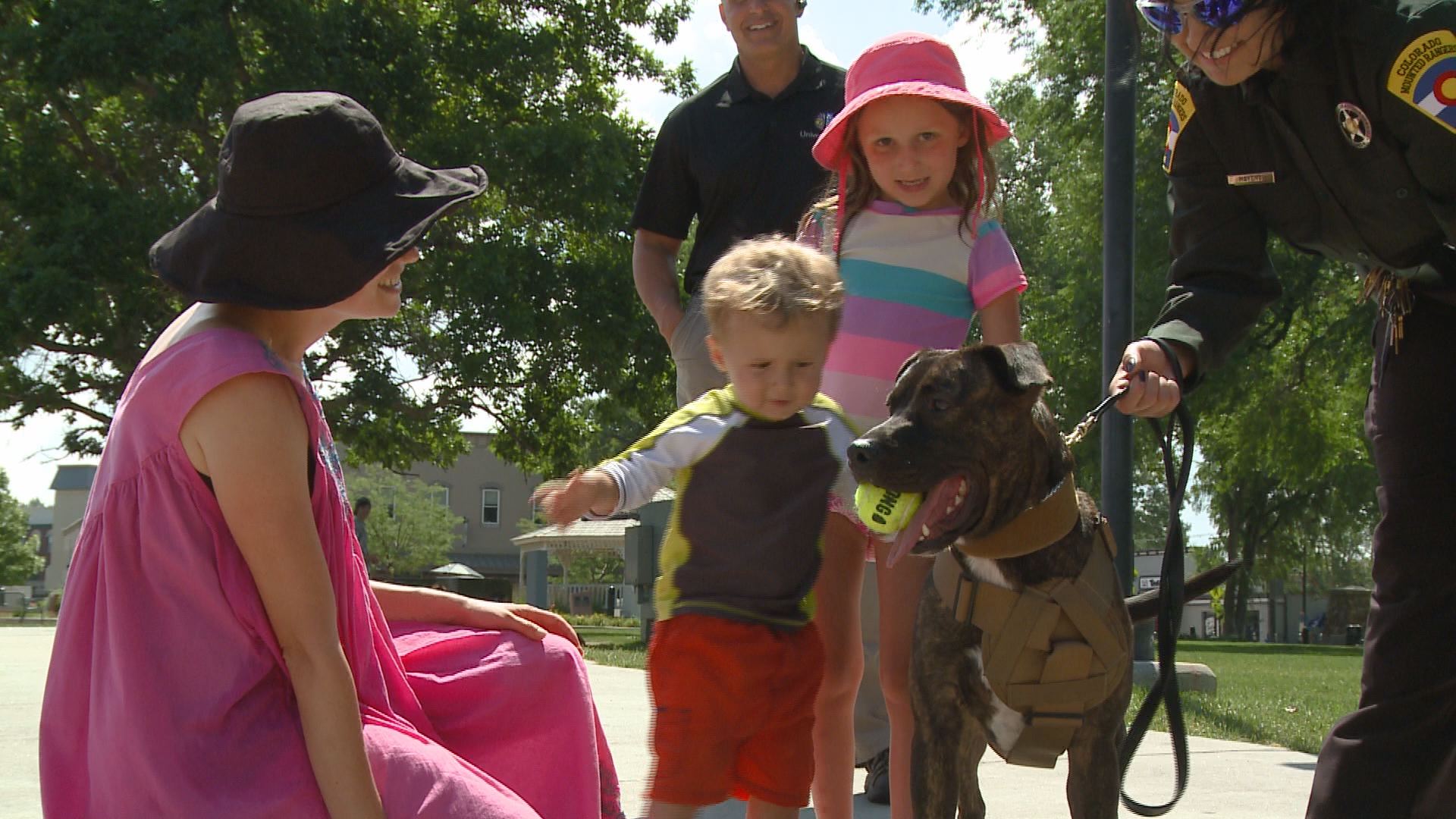 Kara was trained by Brad Croft, Operations Director for the Texas-based dog rescue and training group, Universal K-9.
The group rescued Kara from a shelter in Canyon Lake, Texas.
Croft says although pit bulls are not traditionally used for law enforcement work, they are often ideal candidates.
"Those dogs are the high, high drive dogs like Kara," Croft said. "And, you know, they get looked over in adoption events because people see all that energy and are like 'Whoa, that's too much for me.' But these dogs work really well for our program because we take that energy and focus it and use it for positive things."
Kara's training was paid for with funding from a New York-based advocacy group.
"The mission of Animal Farm Foundation is to secure the equal treatment and opportunity for 'pit bull' dogs," Animal Farm Foundation Executive Director Stacey Coleman said. "Denver is one of the most infamous places that still has a law that bans the dogs. Where they have the right to go in an seize somebody's pet that has done nothing wrong, based only on what that animal looks like. It could have no behavior problems at all, no problems, a perfectly lovely family, a perfectly lovely family pet. But they can go in and seize those dogs and kill those dogs simply on what they look like."
Kara's services are free of charge to the Colorado Rangers.