Colorado State Rep. Steve Lebsock explained tearfully on Tuesday that he's become a victim of blackmail since his colleagues publicly accused him of sexual harassment.
At a meeting with press, the Democratic representative from Thornton said he has been "caught up in the 'Me Too' events" across the country, but he does not believe he sexually harassed anyone.
"In my judgment, there's been no sexual harassment. There's been no sexual harassment and I've done nothing criminal," Lebsock said, adding he's "extremely sorry that they feel hurt."
Three women who have worked in the Capitol came forward in the media with harassment allegations last week. One of them, State Rep. Faith Winter, D-Westminster, filed a formal complaint with the Colorado legislature on Monday.
Lebsock said that since those reports, he has received anonymous calls and dozens of text messages from a phone number, which he does not know, with a 415-area code. The person calling him, a male, according to Lebsock, originally asked him to resign on Saturday.
"(The message) said that if I resigned by midnight on Saturday, then I would receive a consulting job. When he said that to me, I told him that that was highly irregular, and his response was, 'Do you want to work at Dairy Queen, or do you want a consulting job?'"
The text messages continued through Monday, repeatedly mentioning resigning and a new consulting job.
Lebsock decided not to block the number because he wanted proof that his "rights have been violated."
"This is not a case of false allegations, necessarily. This is more a case of blackmail and coercion, and we're going to get to the bottom of it," he said.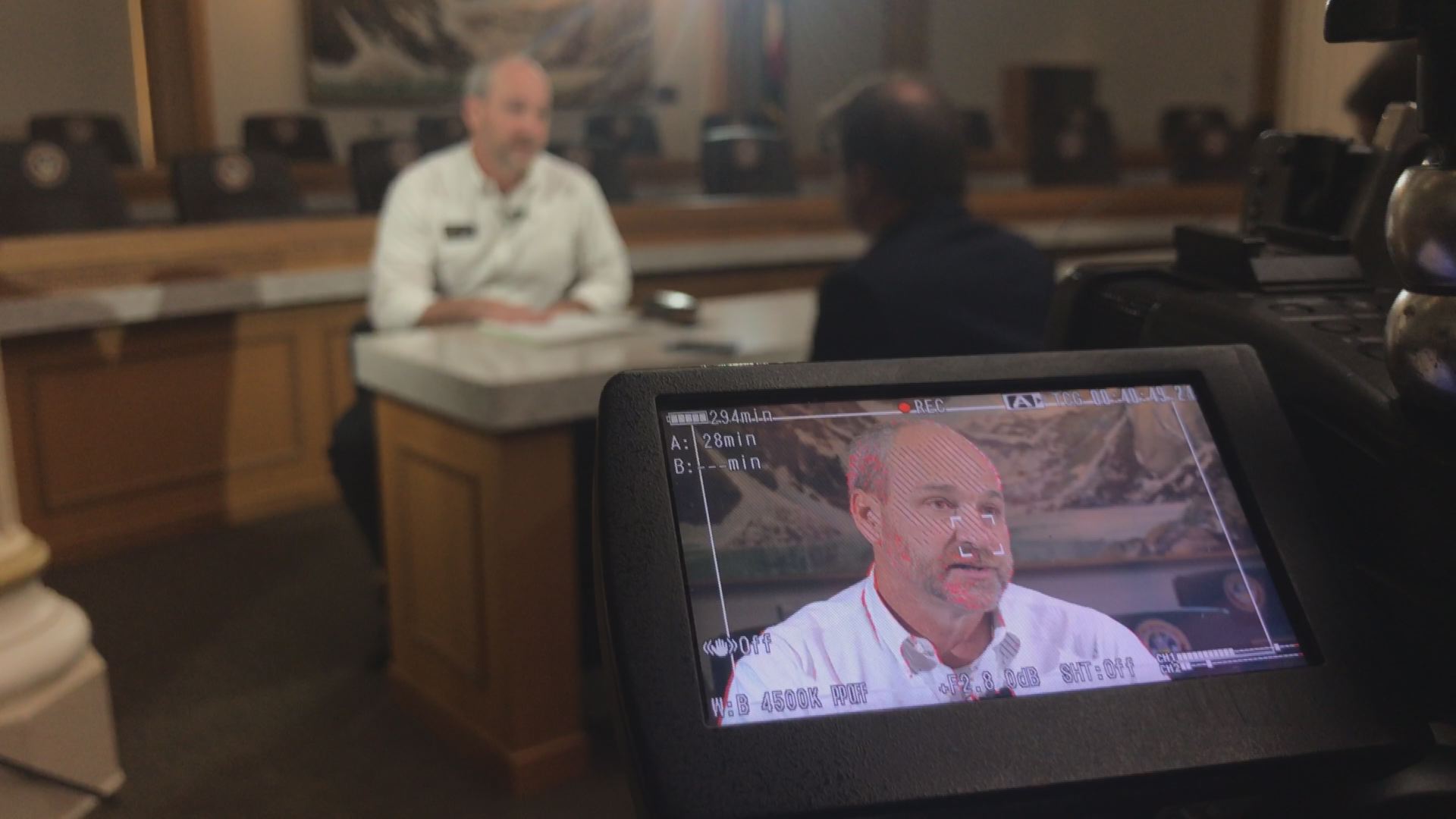 Lebsock did not go into detail about the accusations made by Winter. He denies ever seeing Cassie Tanner, a former legislative aide, on the night of the alleged misconduct against her. He also says any conversations had with Holly Tarry, a former lobbyist, were mutually sexual in nature.
"I've been at jobs all my adult life where I hear others talking about sex openly. It's not sexual harassment, they're just talking about their sex life…," Lebsock said.
Lebsock said repeatedly through tears that he's disappointed by others, including the governor, already calling for his resignation. Lebsock said he's not sure if he can continue to work "in a hostile work environment," but did not say if he'll resign.
Regardless of his future, Lebsock supports a push to add sexual harassment education programs and enhanced policies to the legislature.
"We can talk about it openly, about sexual harassment, about feelings about how men may perceive things different than women. There's a whole lot of things that we can talk about, we can be real sensitive about," he said. "Folks elected us to do the right thing, and that would be the right thing to do."