Choosing the right walk-up song is a big deal for boxers, for football teams, for baseball players strutting up to the plate… and for presidential candidates.
But with two dozen Democratic candidates in the 2020 races, it kind of is like a boxing match?
Nineteen of the 23 candidates spoke at the Iowa Democratic Hall of Fame celebration on Sunday, including the two from Colorado: Senator Michael Bennet and former Governor John Hickenlooper.
The dinner gives challengers the opportunity to explain why they're most deserving of the party nomination and how they'd beat President Donald Trump in the upcoming election. Candidates had to meet a threshold to participate.
Bennet walked up to "The Rising" by Bruce Springsteen, a song that reminds him of winning. It was the first song played after he won the nomination for U.S. Senate in 2010.
Hickenlooper went with a Colorado band, choosing the song "Good Life" by One Republic. We asked his campaign why he chose that band and that song.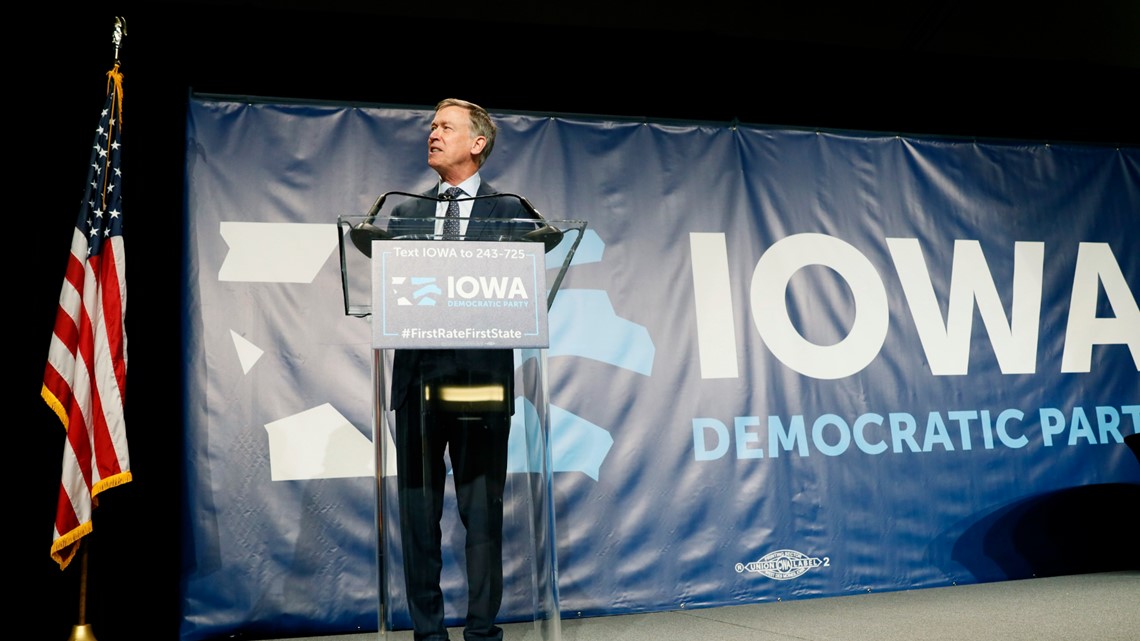 But Hickenlooper's campaign didn't seem to think much of us asking about his decision. They responded with "#breakingnews."
Lissandra Villa with Time tweeted the list of all the candidate walk-out songs.
And we have taken the liberty of putting them on a Spotify playlist for your listening pleasure.
You can watch the Hall of Fame event here.