DOUGLAS COUNTY, Colorado — Amber Wann lives only moments away from her son's school, but she still feels it's too far. Benjamin Wann, her son and a student at Mountain Vista High School, has epilepsy.
"There is also the fear that if he has a seizure at school it would be an emergency situation and we live 15 minutes away," Amber Wann said.
Wann said Benjamin is allergic to the pharmaceutical form of a rescue drug for a severe seizure.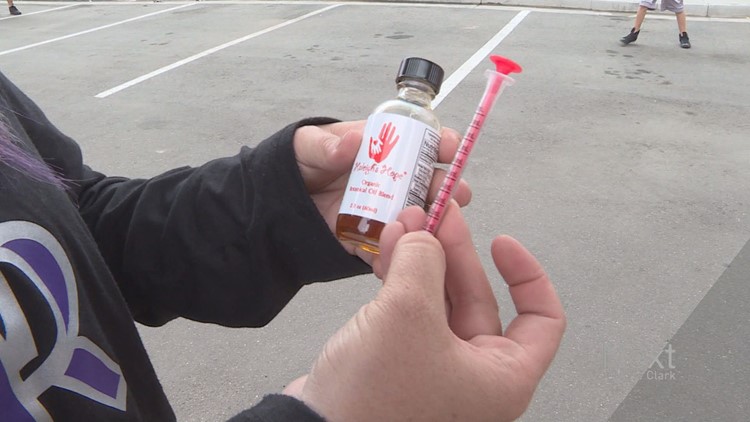 "He uses medical cannabis on a daily basis to control his epilepsy and seizures associated with his epilepsy," Wann said.
Right now, her son takes a hemp oil supplement in the morning and evening and doesn't need a dose at school. Should he need a dose of a cannabis rescue medication there though, she says the district would only allow his parents to administer it.
They were granted that right in 2016 with a law called "Jack's Law," which allows parents and other caregivers to administer the drug. It was a huge step forward for parents of children who use medical marijuana.

Then in 2018, state lawmakers passed an amendment to that law, allowing school nurses and other qualified school personnel to administer the drug. Though the updated law allows school districts to do this, the districts have the right to make their own policy.
Since the law passed, only one district in Eagle County has adopted it.
Douglas County School District decided to opt out, citing the fact that marijuana is still considered an illegal controlled substance under federal law.
"Right now we're asking for an update of the policy so that school personnel could feel comfortable and know that they are protected by their school districts to do so," Wann said.
More from Next with Kyle Clark: