DENVER — Dockless scooters left Denver almost as quickly as they invaded it.
Now, after two months of back-and-forth between the city and the private companies that own them, they're set to make a comeback.
Tuesday morning, Denver Public Works presented its pilot program to City Council, which outlines a way to manage dockless modes of transportation. According to the latest information from the city, electronic scooters and electronic bikes are expected to hit the streets again by the end of this week.
E-scooters from California-based Lime Bike showed up overnight at the start of Memorial Day weekend. Bird, also in California, deployed its own scooters a week later.
Denver Public Works issued a statement then saying the city was "concerned about the use, placement, and quantity of these scooters operating on Denver's sidewalks, particularly in areas of high pedestrian activity." The city ordered the companies to remove the scooters but eventually said Public Works would hammer out an agreement allowing for their return.
City Councilor Mary Beth Susman told Next with Kyle Clark that eight companies submitted scooter applications and five submitted bike applications – one of which backed out. The application process was first come, first serve, and only the first five companies to apply in each category could be granted a permit.
Denver will authorize an individual company to operate a maximum of 350 scooters and a maximum of 500 bikes as of now, meaning the city could end up with as many as 2,500 dockless bikes and 1,750 scooters. Comparatively, there are 700 B-cycle bikes in the city.
Denver said Wednesday that it approved scooter permits for Lime, Bird, Lyft, Spin and Razor. Bike permits will be issued to Lyft and Jump, which will operate electric bicycles, as well as Zagster. All companies are slated to operate the maximum number of scooters and bikes, except for Zagster, which applied to operate 150. Other applications are under review.
Lime and Bird scooters should be out by Friday. Other companies will roll out their product over the next six months.
Users won't be allowed to cruise down 16th Street Mall or ride through any Denver park. And like before, they must stay out of bike lanes, and off trails and sidewalks.
While the scooters are dockless, there's an expectation for people to park them at designated "transit stops." If people don't abide, the companies will take responsibility for getting scooters and bikes to where they should be.
In Tuesday's presentation, Denver Public Works wrote they're hopeful this will "serve the communities that are most vulnerable and increase their access to smart technology." The city released a map of priority areas late last month, highlighting neighborhoods like Capitol Hill, the East Colfax area, Baker and Five Points.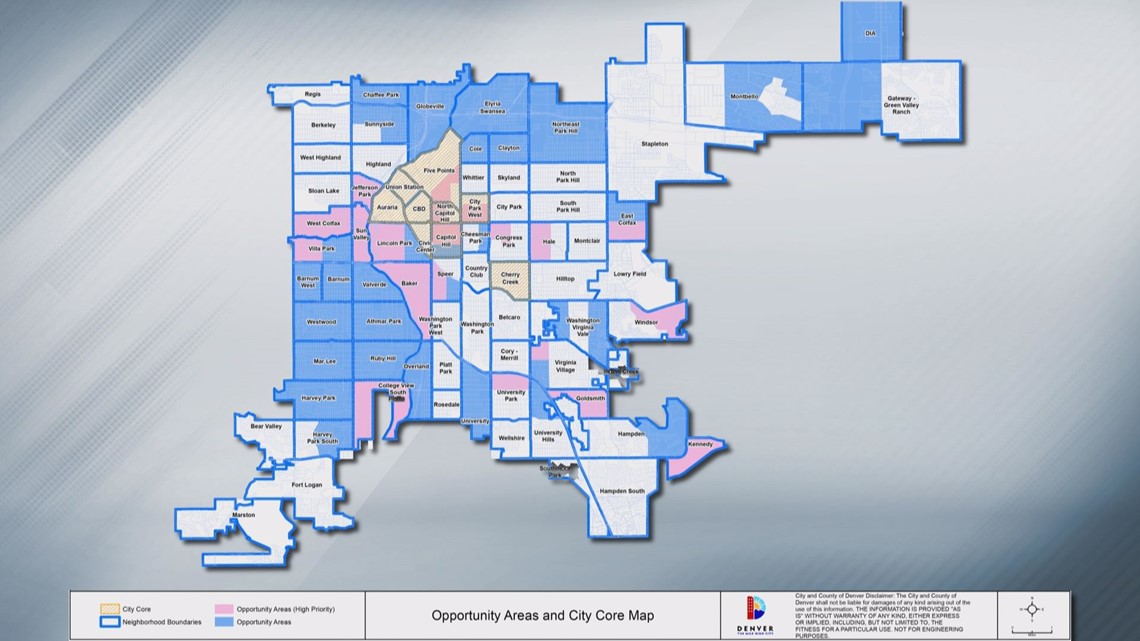 The permits are good for one year, and adjustments could be made based on performance and feedback.
Here's a breakdown of the money Denver will collect for each permit:
$150 application fee
$15,000 permit fee
$20 toward a vehicle endowment fund (This fee is still pending, as the budget office needs to give its approval. If granted, this would fund the administration of the program, enforcement of the rules, etc.)
$150 application fee
$15,000 permit fee
$30 toward a vehicle endowment fund