DENVER — Sen. Cory Gardner (R-Colorado) spent Thursday reviewing an FBI report on sexual misconduct allegations made against Supreme Court nominee Brett Kavanaugh, according to Gardner's spokesperson.
While Gardner's office said he wants the FBI to get all the facts, they reiterated to Next with Kyle Clark that Gardner has been supportive of Judge Kavanaugh's nomination since July.
The American Civil Liberties Union sent 16 sexual assault survivors and advocates from Colorado to the senator's office in Washington D.C. on Thursday, a spokesperson with the ACLU told Next. This follows the ACLU's $1 million ad buy to convince Gardner to vote no on Kavanaugh.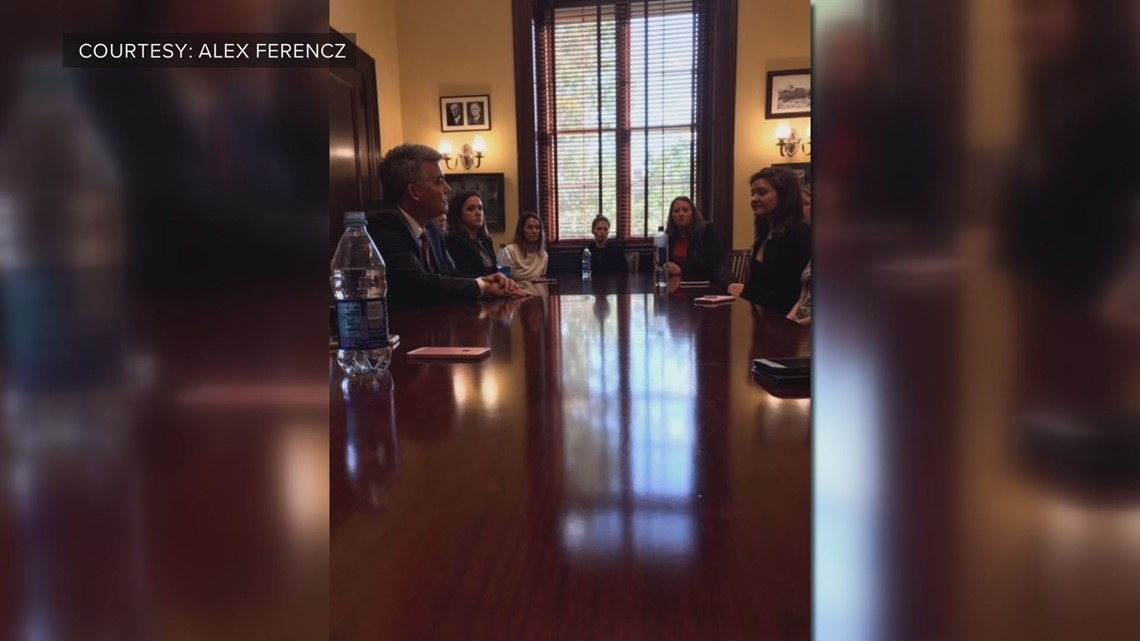 Gardner's office declined to give specifics about the meeting but said the meeting included a conversation about the nominee.
Senators are not permitted to discuss the 46-page report once they've read it. Only one copy of the FBI's findings exists. The report was placed in a vault for viewing, and a senator is not permitted to take in a phone or keep any notes they take.
A spokesperson for Sen. Michael Bennet (D-Colorado), there has been no indication he'd vote yes on Kavanaugh's confirmation.