FORT MORGAN, Colo. — Fort Morgan High School football coach Harrison Chisum removed a jersey hanging in the team's equipment room on Wednesday.
"As soon as I touched the jersey, I felt a chill go down my spine," Chisum said. "Taking his helmet down, it's starting to become real."
The coach was taking down the jersey to give it to Danny Narvaez's family. Narvaez was a 16-year-old sophomore at Fort Morgan High School who was killed in a car crash along Country Road W over the weekend.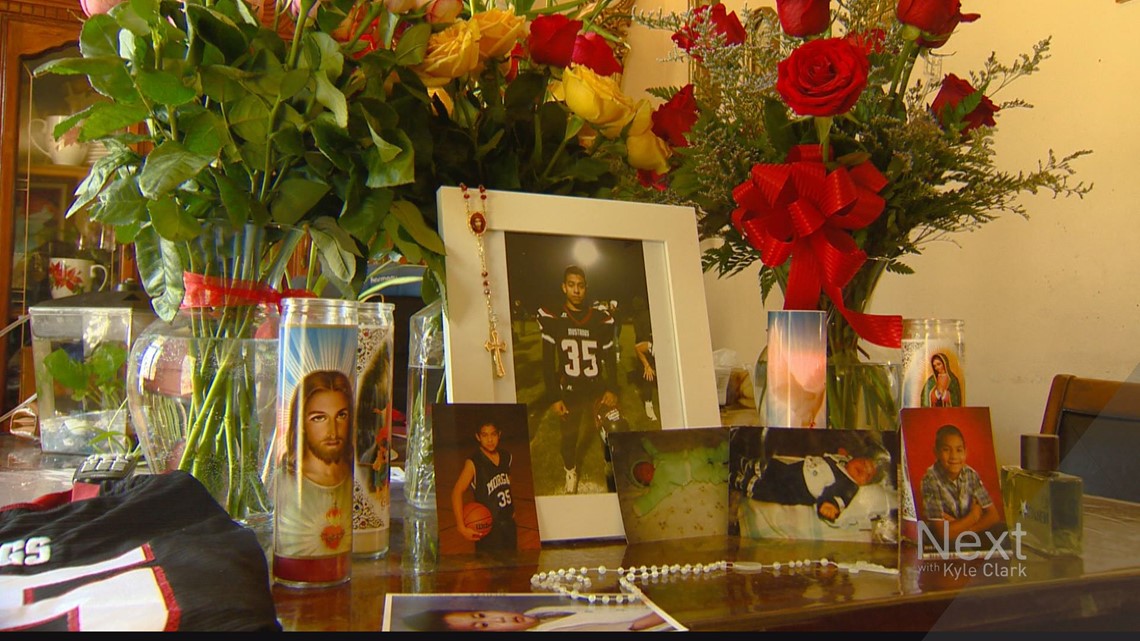 His sister, Nancy, says his family was out looking for him Sunday night until a state trooper came to their house with the news of his deadly wreck.
State troopers said Danny wasn't wearing a seatbelt when he missed the curve. His pickup rolled and went into the irrigation canal. And not long after the crash, the Morgan County Sheriff's Office announced the sign warning about a curve in the road had been removed before Narvaez's death.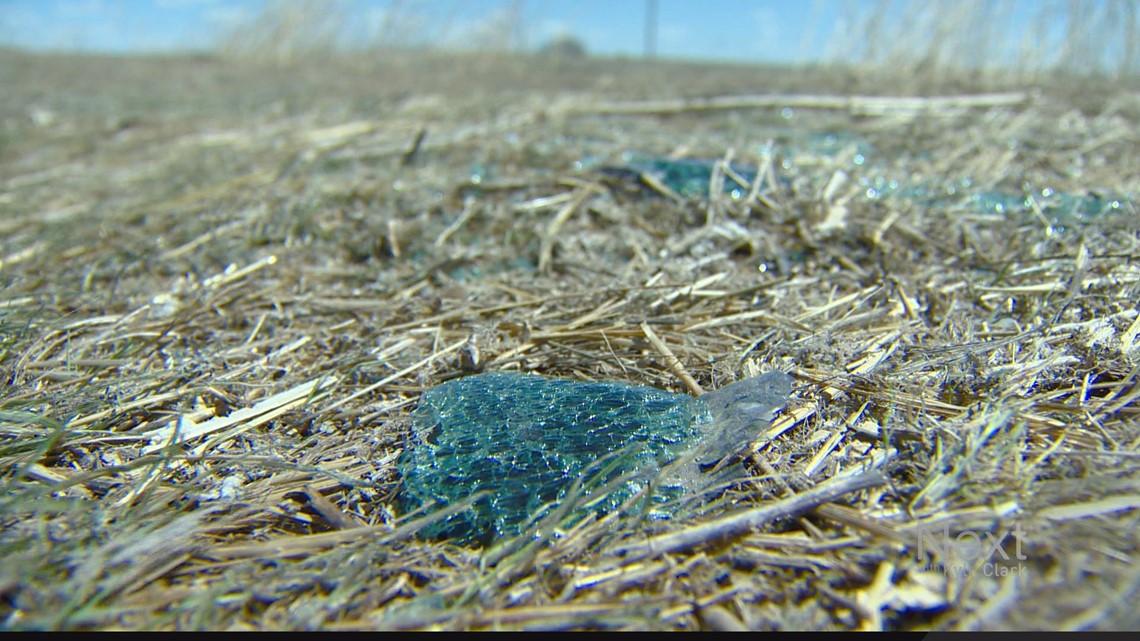 Deputies said they believe someone removed the warning sign and left it on the ground, along with a second sign nearby.
"He's gone and no one is going to give him back to her," said Nancy, translating for her mother.
The Morgan County Commissioners' office has said publicly they don't know if the sign was removed or knocked over, despite the Morgan County Sheriff's Office stating investigators didn't think the wind knocked it over.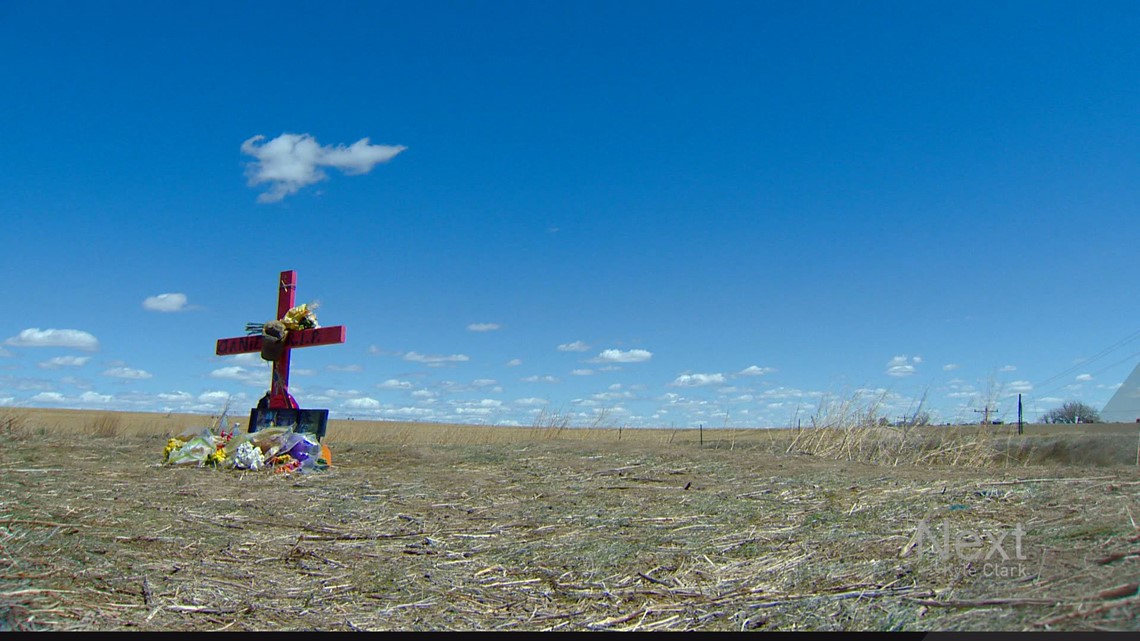 The sheriff's office wouldn't say if the downed sign was a factor in the crash. However, if someone did remove it, they could be ticketed for a traffic infraction or charged with criminal mischief.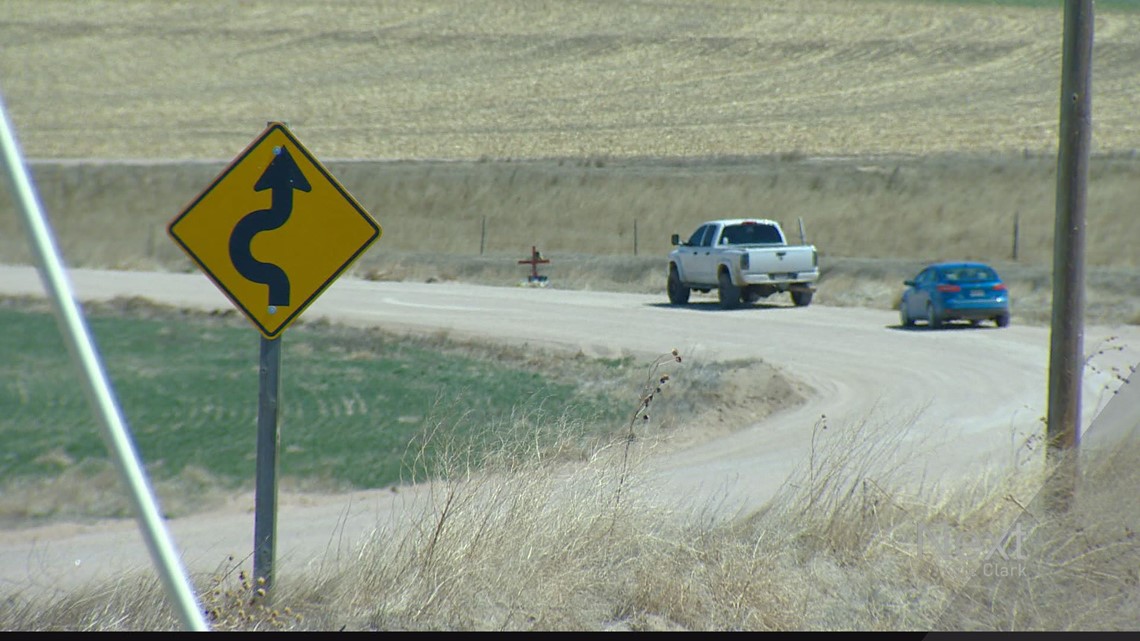 The Colorado State Patrol is checking to see if speed was a factor and refused to comment further on the missing sign.
Nancy, translating for her father, said it feels like a crime.
Two new signs now stand along the curve where Narvaez died – one is a warning sign, replacing the one that came down, and the other is cross with the teenager's name and picture.
According to the commissioners' office, the county routinely checks road signs and the one in question was upright on April 9 - about a week before the wreck. Last year, the county had about 60 signs go missing.
It costs the county up to $27,000 a year to replace and create new signs.