When the Highlands Ranch High School football coach resigned one day before the team's first game, parents were not told what he had done at school the day before.
9NEWS broke the story that former coach Mark Robinson was found driving a student athlete's car from the student parking lot to his home behind the school, just before a drug sniffing dog showed up at the school to sniff around the student lot.
"I put Mr. Robinson on leave and then he separated from the job the next day," said Highland Ranch High School Principal Dr. Chris Page. "It caught us off guard in the way that it happened."
Robinson's resignation letter was sent to football families first.
I want to let you know that I have made the decision to resign as Head Football Coach at Ranch. This past year I have gone through a lot of things and have noticed that I was slipping in my duties as the head coach. I believe that you need to be in it 100% just like you ask of your players. At this time I am unable to give that effort and after conversations with my wife and Dr. Page I made this decision. I know the team will be in good hands with the current staff we have in place and I am willing to support them with anything they need in this transition and throughout the season. It has been and (sic) honor and a pleasure to work with your boys.
Thanks for all of the support over the past three years,
Coach Robinson
Page met with families after Robinson's resignation. In an email obtained through the Colorado Open Records Act, a parent complained to Page about finding out what Robinson had done the day before his resignation through our investigative reporting, and not from him.
"I heard you make the statement that you are open and honest about things at school, when you were questioned about further details regarding the step-down of (former) Coach Robinson. You lied to everyone in that room by covering up what the day's events had subsequently turned into. No one had a clue about the coach and his actions and involvement with drugs until the story appeared in print and television media, thanks to investigative reporting, facts do not lie."
We asked Principal Page why he did not tell parents what the coach did the day before his resignation.
"It's a balancing act. No judgment call from me. And so, the judgment call that I have to make is how do I make sure that I balance employment privacy laws with accurate information, and sharing information with parents," said Page. "I made a judgment call to ensure that we shared some level of information with parents, so that we could move forward effectively as a building, but I did not want to violate any of the employment law issues that were involved with an investigation at the time."
Robinson moved the student's car off campus on Aug. 24. He resigned on Aug. 25.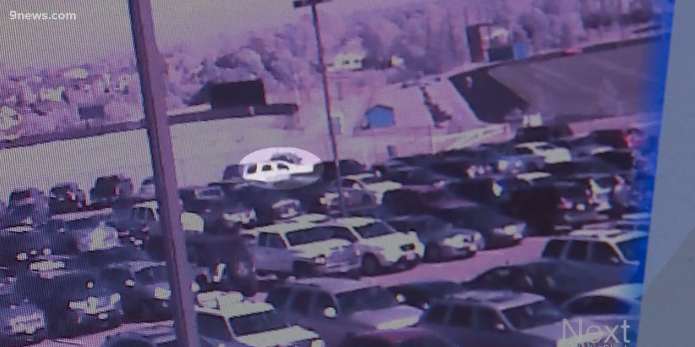 "It was a career opportunity with a life-long friend that (Robinson) just couldn't pass up," Davis was quoted as saying. "We appreciate what Mark's done, obviously, and we do respect what he wants to do. It's not great timing, but that's life. Sometimes life gives you a curve, and you've got to adjust to it."
"'It was a career opportunity with a life-long friend that Robinson just couldn't pass up' doesn't sound truthful compared to the resignation letter. Do you agree with that?" asked Marshall Zelinger.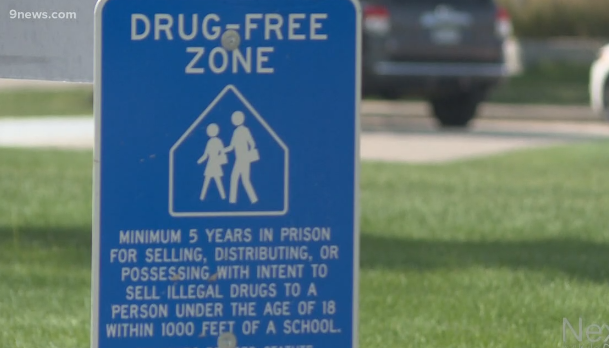 "I will tell you what we shared out was the information that we had at the time, which was that Coach Robinson was choosing to go and work with a friend and at the same time he had separated from the district," said Page.
"Where did you get the information that he was going to work with a friend? Because that's not in his resignation letter," asked Zelinger.
"In our discussions with Coach Robinson during our process," said Page.
"Do you feel that your athletic director, Preston Davis, misled the public in what he said about why Robinson is no longer a coach here?" asked Zelinger.
"I feel that Preston Davis was sharing out the information that was available to him at the time," said Page.
Page said that he has spoken with the student involved, and could not elaborate because of student privacy laws.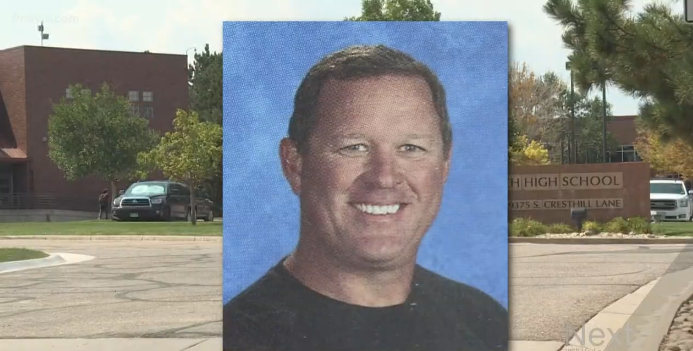 "Should a faculty member ever be driving a student's car?" asked Zelinger.
"Faculty members should follow the processes and the established guidelines that are set up by the Douglas County School District," said Page. "I can tell you that, obviously, we're here now because there were issues that were brought up when that process happened. If a faculty member drove a student's car off right now, we would launch an investigation the same way; we would most likely put that employee on leave."
After a Highlands Ranch High School security guard alerted Douglas County Sheriff's deputies that Robinson drove a student's car off campus, they talked with both Robinson and the student, who gave different stories.
According to the incident report, Robinson said he was putting gas in the car, but did not return with the car.
When the student was asked about his car, he told deputies:
He left his car at his house
He could not remember what street he lived on
He said his coach just took his car to get him some personal items like shoes or clothes
Since the car was found off campus, deputies needed his consent to search the car. The student said he did not have anything in his car and that he 'just does not like cops like that" and then refused to let them search.
"We could have spent a lot of money and taxpayer money to get a search warrant to find that there was two buds on the floor board of that car, and that's not really in the best interest of justice," said Douglas County Sheriff Tony Spurlock.
Spurlock believes the drug sniffing dog hit on a smell of marijuana, but since adults can have small amounts of marijuana, it could be legal since it was off campus.
"Don't you want to know what really was inside?" asked Zelinger.
"Oh sure, we do," said Spurlock. "Yeah, it doesn't look good, but we felt in the interest of justice, it was best to comply with what we had at hand. We could have probably gotten a search warrant, I don't know that yet. (The coach's) involvement clearly tainted that car."