KUSA — Denver's newest "it" form of transportation - dockless electric scooters, of course - looked lonely on a cold, drizzly Tuesday. The scooters parked on city sidewalks were at the mercy of the elements.
It made us wonder how they'll fare during the Colorado's snowy season.
"I think riders are going to have to make their own choices if they want to ride an electric scooter in the winter months," said Heather Burke, spokeswoman for Denver Public Works. She added that scooter riders would have to rely on property owners to shovel their sidewalks after snowstorms.
Lime, Bird, Lyft and Razor are the electric scooter companies currently operating in Denver. Another company, Spin, expects to launch in the city soon. Burke said the same city rules will apply to scooters during winter. Companies will have to move or "rebalance" scooters at bus and transit stops throughout the day. All scooters must be "reset" to these locations no later than 7 a.m. each day. The companies have to get this done no matter the weather conditions.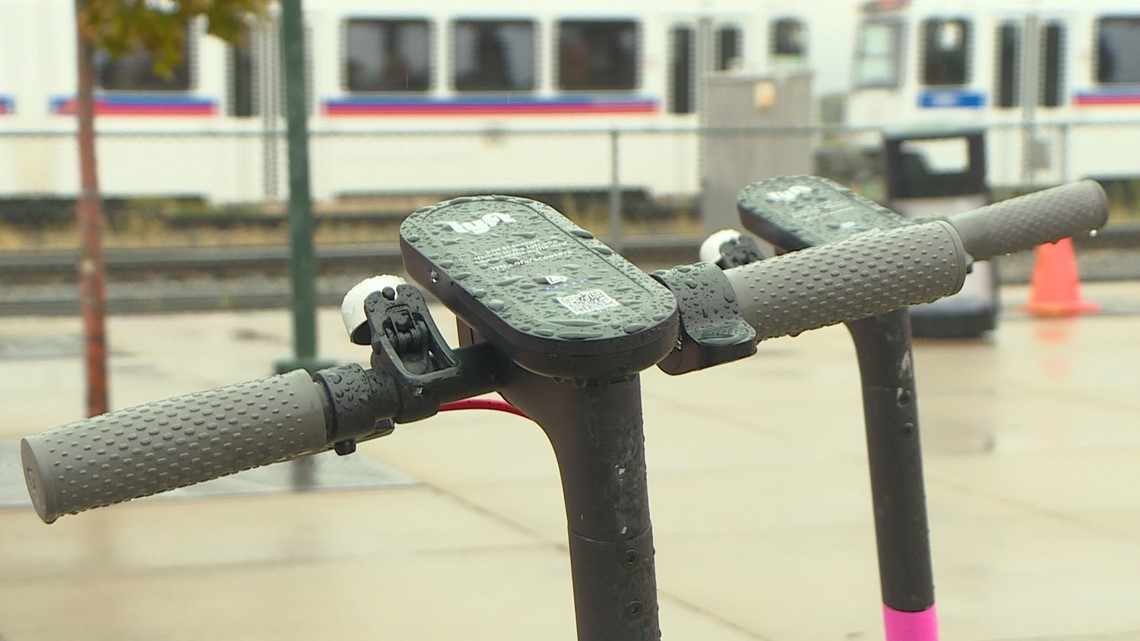 "They would be responsible for you know getting them out of the snow and then rebalancing them every day throughout the day," Burke said.
9NEWS reached out to the electric scooter companies operating and planning to launch in Denver.
A spokesperson for Bird said the company looks at weather conditions and will adjust operations accordingly. The company just unveiled a new scooter called "Bird Zero," which it describes as a "rugged e-scooter" that will provide a "more reliable and stable ride across a variety of ground surfaces."
Lyft sent 9NEWS a statement explaining that scooters will be available "weather permitting, all year round." In cases of adverse weather that "could make riding a scooter unsafe, we may choose to not deploy scooters or collect scooters mid-day," a spokesperson said.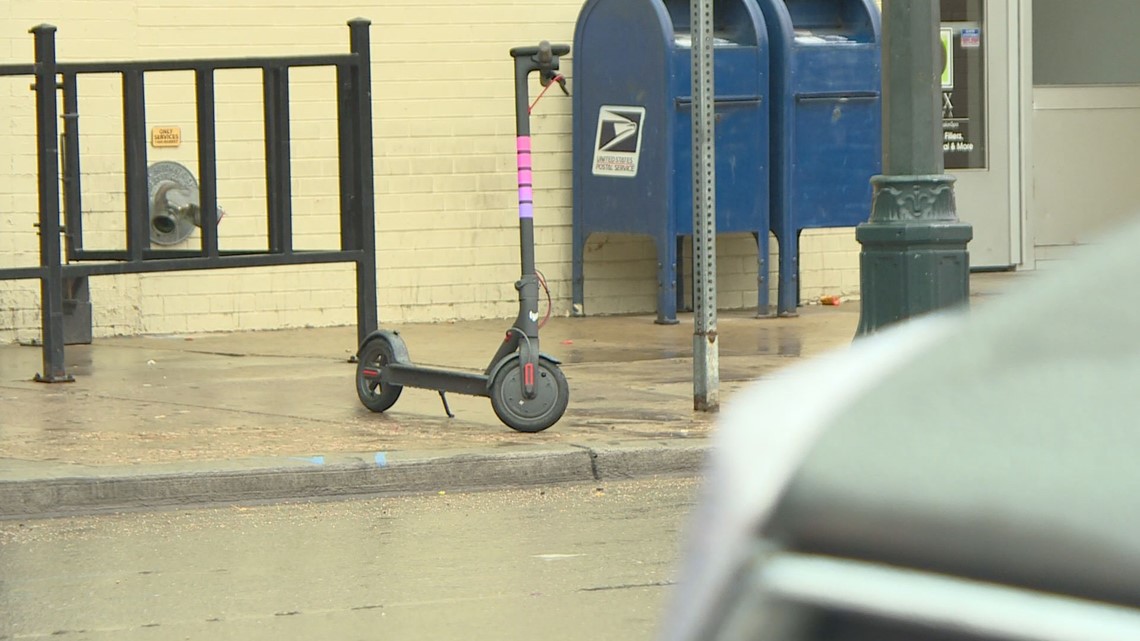 Spin told 9NEWS its scooters are expected to function in zero-degree weather. A spokesperson added, "we haven't been through a winter as an industry yet, but we expect a lot of the decisions to put scooters out in the winter will be made day-by-day."
The spokesperson said Spin scooters will also have wider tires in the future. 9NEWS didn't receive responses from Lime or Razor.
There are about 1,400 electric scooters now operating in Denver and more are on the way. The city classifies the scooters as "toy vehicles" and only allows them to operate on city sidewalks, but that could change.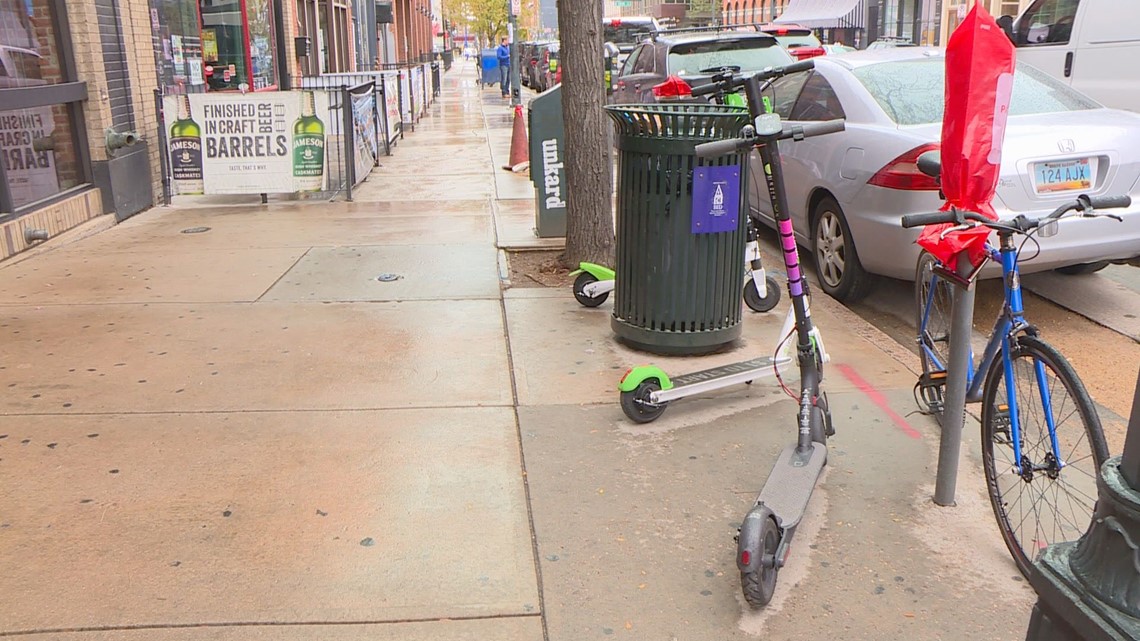 "Denver Public Works is exploring all our options around electric scooters," Heather Burke said. "From looking at different ways to categorize them to seeing if we'll need to propose an ordinance change to allow electric scooters to operate in bike lanes."
Burke said the process will take some time and that the city "ambitiously" would like to propose changes by Spring 2019.