It's a Sign... spotted in the town formerly known as Silverthore, Colorado.
The town's name has been temporarily surrendered in honor of hometown guy Red Gerard.
If you somehow missed it, Gerard is the 17-year-old who dominated slopestyle snowboarding over the weekend. He earned America's first gold medal in Pyeongchang, and became the youngest snowboarding champ in the history of the competition.
A clever fan decided to change up the Silverthorne welcome sign drivers see if they're headed into town from Frisco. That person, or people, put paper over the "Silver" and wrote "Gold" in big red letters.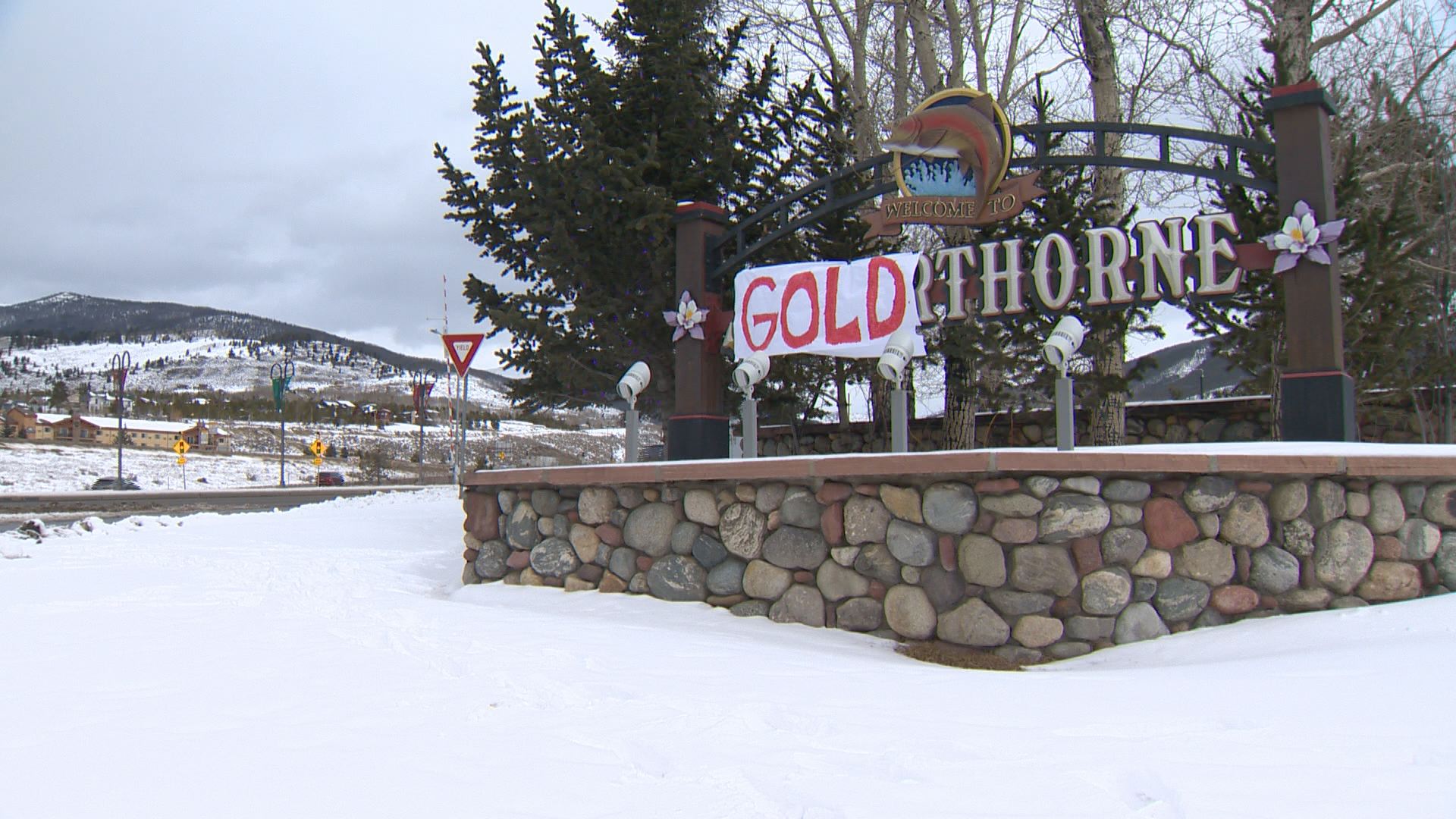 Ron Hyland, the town manager, doens't know who did it, but he says that no one seems to mind.
"They have morphed our entrance sign to the town to Goldthorne from Silverthorne, which a fun way for us to share that news and celebrate it a little bit," Hyland said.
Gerard is no stranger to the people in Goldthorne.
"I remember Red, he was about 7-years-old at that time... he wanted to be everywhere he shouldn't be," the rec center manager, Steven Hermann, said. "He was jumping off of things, and twisting and turning."
Hyland told Next that they've been in touch with Gerard's family. Goldthorne wants to throw the Olympian a parade once he is back in Colorado. For now, though, they'll have the sign.
"We'll be leaving that up for some time," he said.