Just like on TV and radio, political ads on Facebook will now show you who's paying for them.
Facebook says it will verify the identities and locations of all advertisers on both that website and its sister-site, Instagram.
If an ad's approved, it will show the name of the person or organization that paid for it. People can then click on the ad to find out how much the organization spent and how many people saw it.
Facebook users can also go searching for ads related to a topic or candidate.
The ad library is available through Facebook.com, and it looks like this: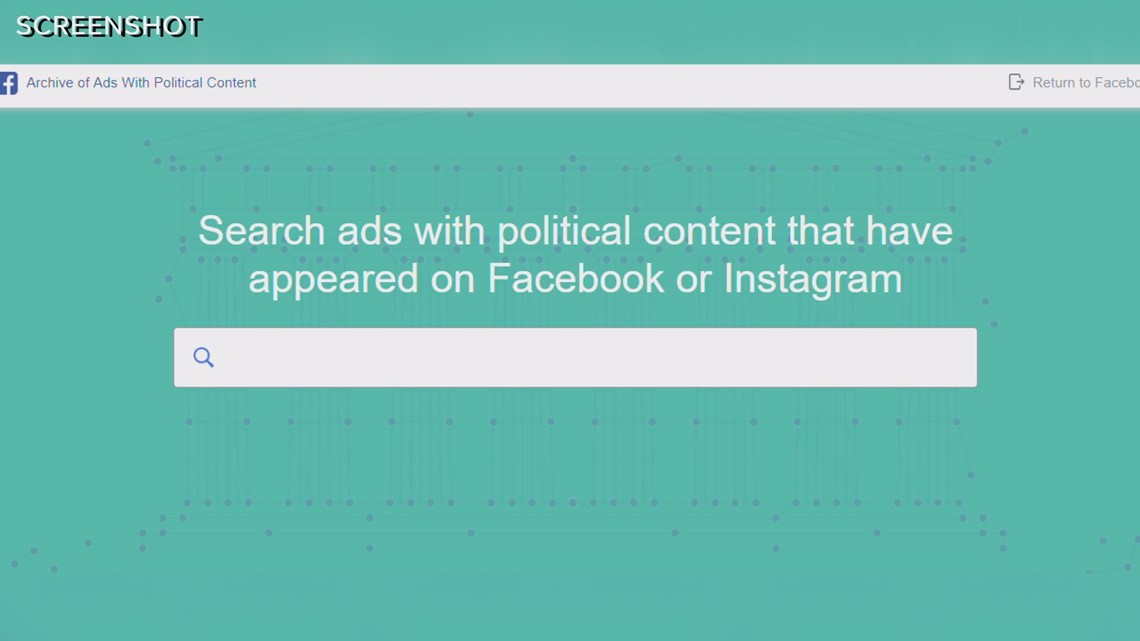 Type in any topic of your choice. We searched "Colorado teachers," for example, and found ads from "Polis for Colorado," "Bri for Colorado," "Colorado Values Project," and more.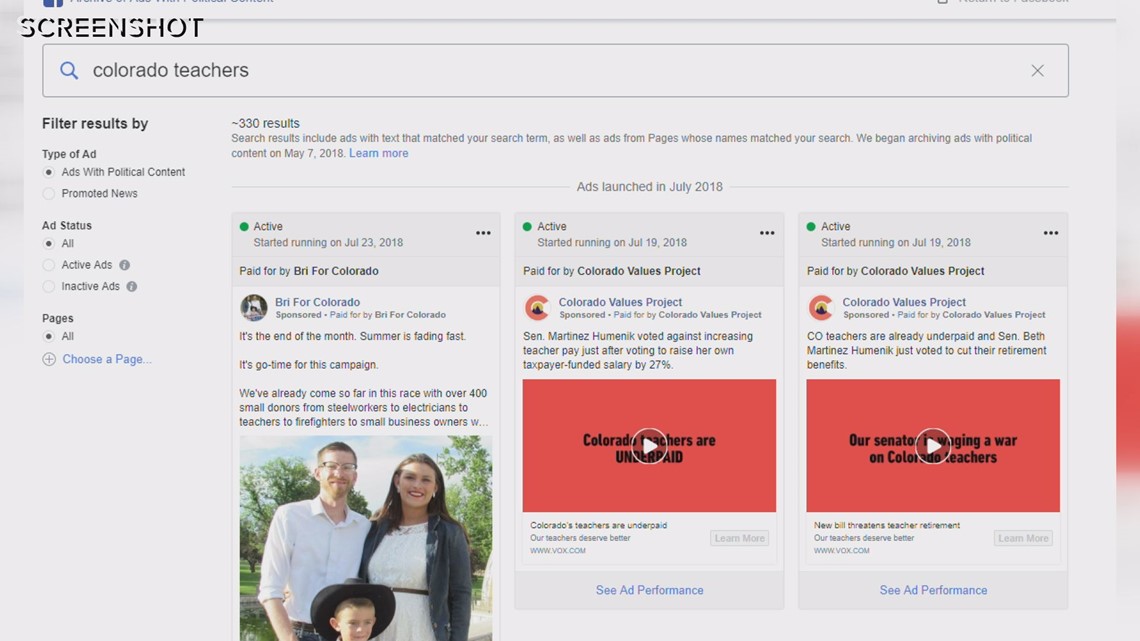 We clicked on one from Colorado Values Project to see they spent up to about $500 on the ad, and it's mostly been seen by women ages 35-44.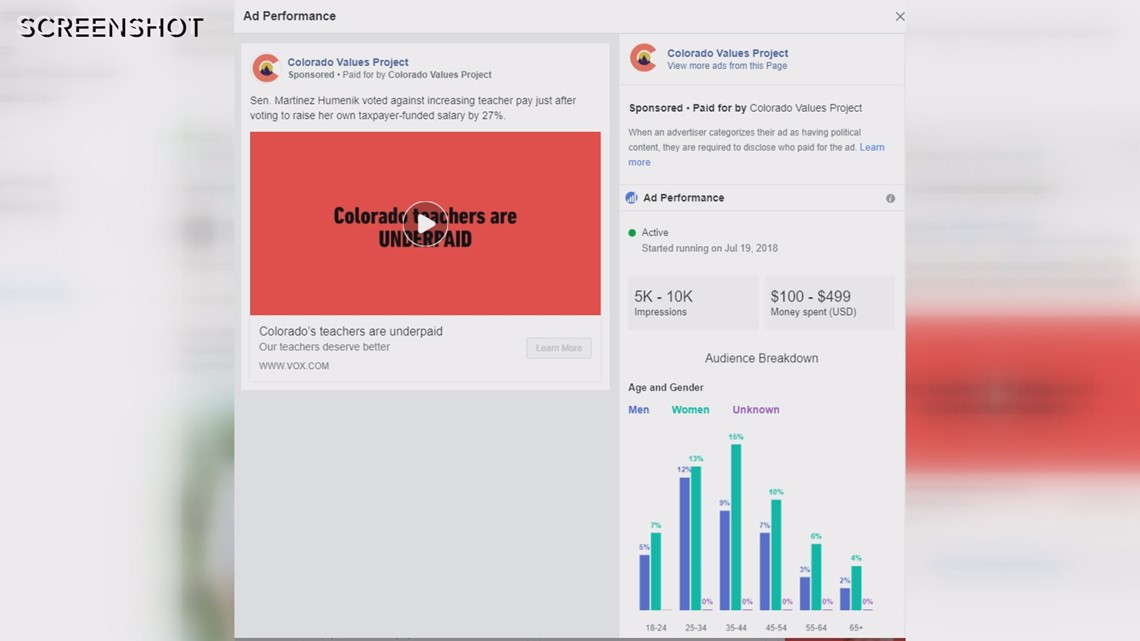 Click here if you want to test it out for yourself.