He was returning from a mission to help save a life, and he lost part of his vision.
Justin Misuraca, a respiratory therapist with Flight for Life, was sitting in the co-pilot seat on of the plane, back on Sept. 15, as it approached Centennial Airport after a flight in New Mexico.

He sits there to help the pilot spot any air traffic on approach.
"I went to look out the window and a laser hit me in the eye... I looked away immediately," he told Next with Kyle Clark.
Misuraca says he was blinded for a few seconds. When he could see again, the cockpit of the plane was green. The pilot was able to bank the plane out of the laser's view.
Misuraca was checked out after the plane landed. When he went in for an eye appointment a few days later, the doctor told him about the damage.
"They said there was a burn all the way to the back of my eye, and I'm missing 30 percent of my vision in an upside-down V," he said.
He considers it a close call.
"It was only half a millimeter from my optic nerve, so I could have been blind in my right eye... and that might have stopped me from working," he said.
The FAA told Next since the beginning of the year, pilots have reported 74 laser strikes in the Denver area, through September 16.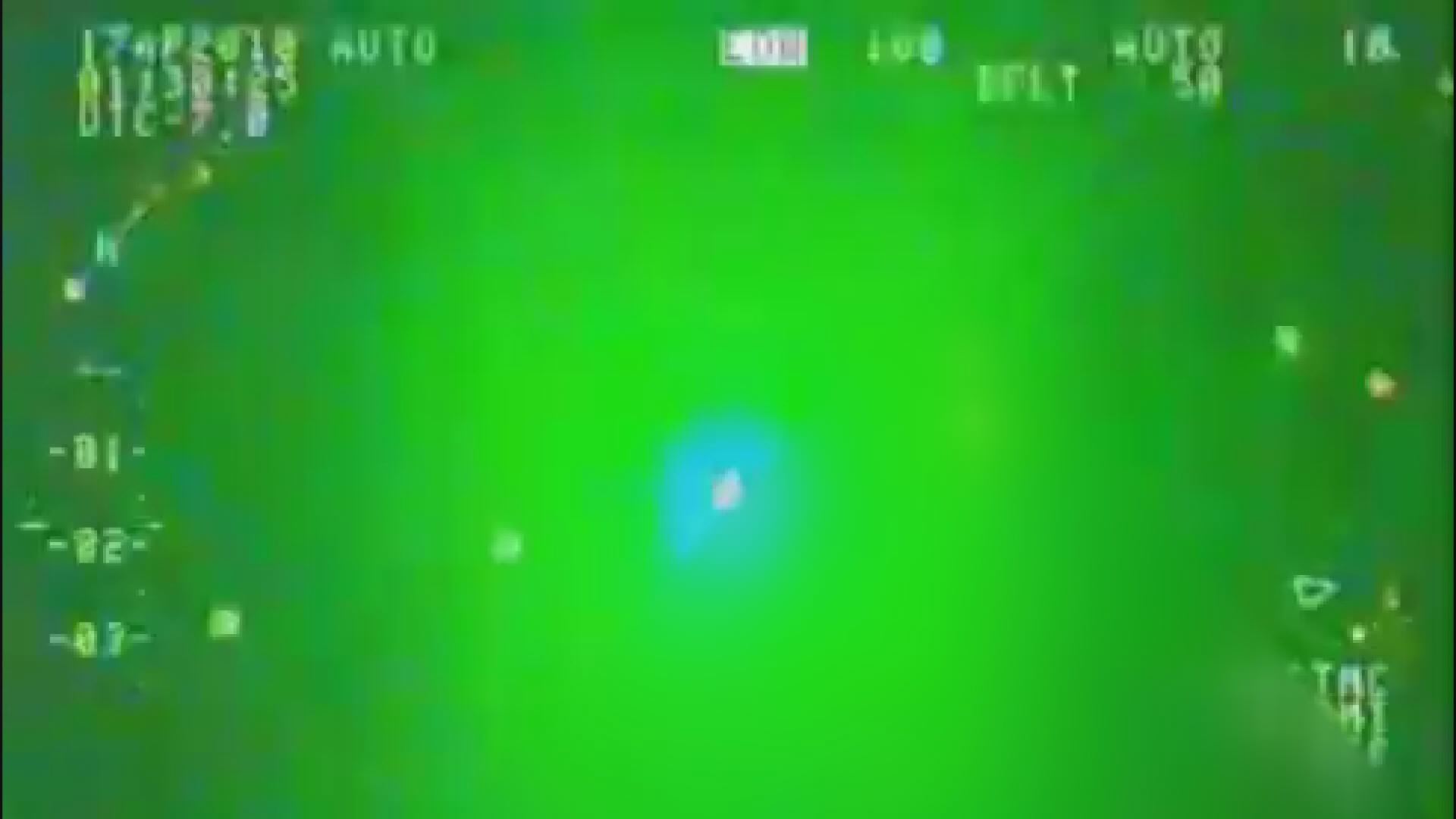 We've reported the problem before. Earlier this year, we reported national figures on laser strikes topped 7,346 in 2015.
Misuraca chose to tell his story to try to get a new warning across to anyone who might have a laser.
"I would hate to see anybody else get hurt," he said.
Police don't know who did this to Misuraca. People who are caught pointing lasers in the air risk five years in prison and $250,000 in fines.
Three people, including Misuraca, the pilot and a nurse, were on the plane that night in September. The pilot suffered temporary blindness but is now OK.
This wasn't the first time Misuraca has experienced something like this. He was in a helicopter in Colorado Springs last year when the cockpit was lit up by a laser. Flight For Life says this has happened to the organization's aircraft at least a dozen times in the last couple of years.
The Arapahoe County Sheriff's Office told Next that a few days before the flight for life incident, they got a report of a laser strike on a commercial flight flying into DIA. They were able to track down the person with the beam, confiscate his laser, and put him in touch with the FBI.