Since he entered the legislature in 2015, a Columbine survivor turned State Representative has been consistent about one specific part of law he wants to see changed.
State Rep. Patrick Neville, R-Castle Rock, has sponsored the same bill for four years, wanting concealed carry permit holders to be able carry handguns on school campuses.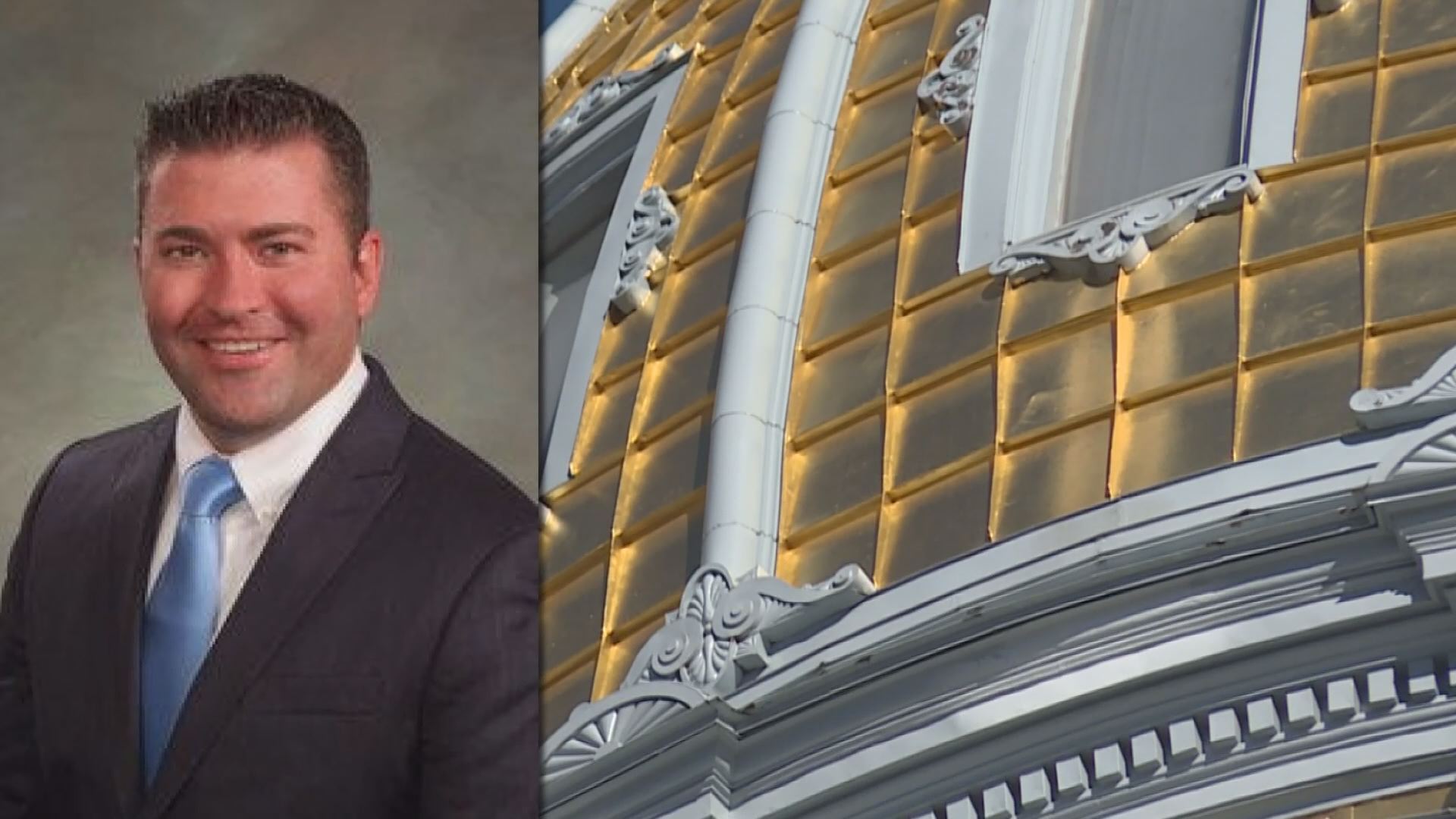 "I feel it's important every year. I decided to run this the day I decided to run for office because as a former Columbine student, I feel passionately that this should be an issue that we should take up, and that we should actually do to protect our kids," said Neville, the House Majority Leader.
Neville was a sophomore at Columbine High School in April 1999, when 12 students and one teacher were killed in what was, at the time, the worst school shooting in U.S. history.
His bill to allow concealed carry holders the ability to legally carry on K-12 school campuses has died each of the last three years in the same House State, Veterans and Military Affairs committee, also known as the "kill committee" or the committee where bills go to die.
The fourth iteration of the same bill is slated to be heard in front of the committee on Wednesday. Except for some minor word changes, the bill is identical each year.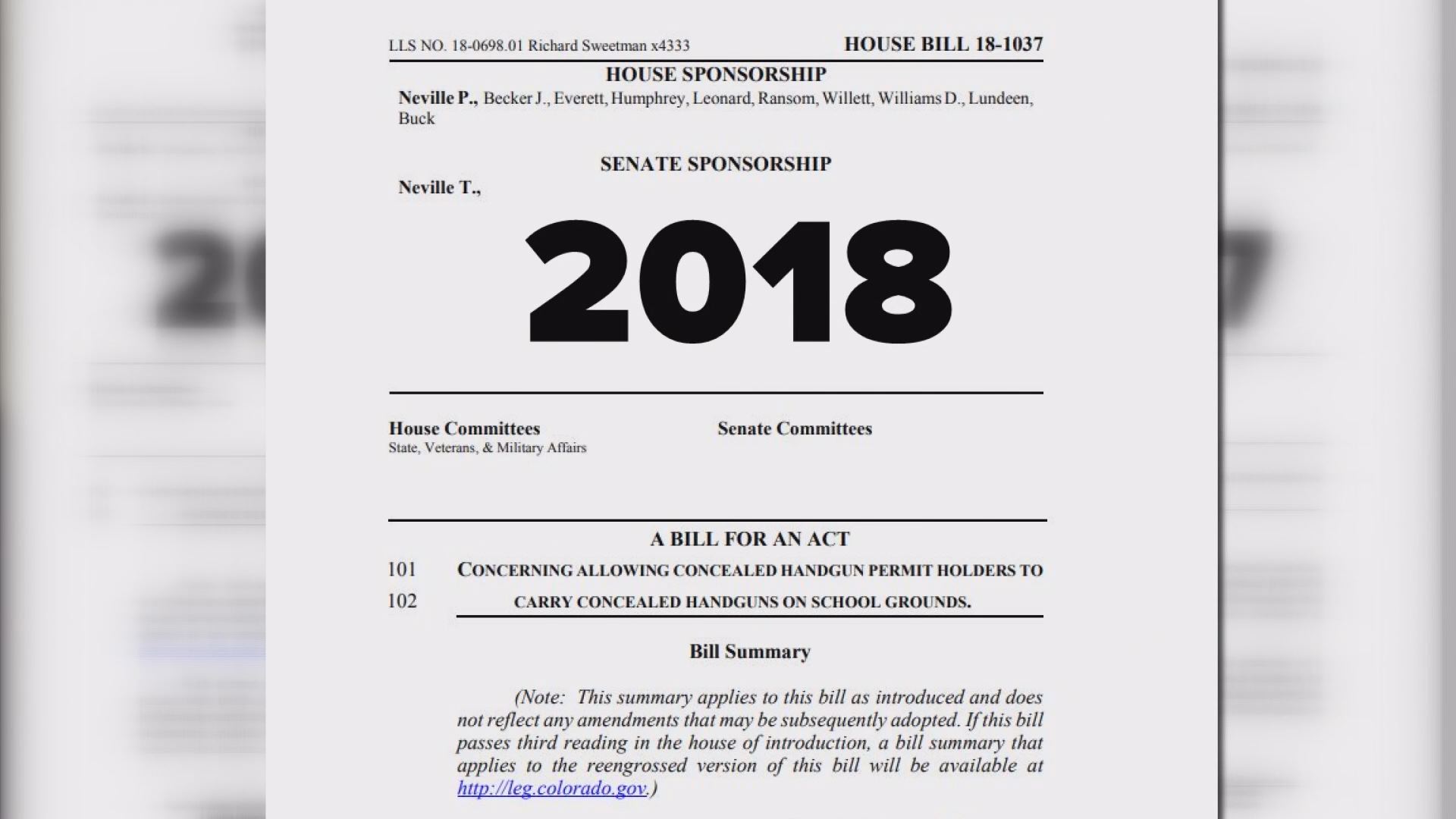 With that saying about doing the same thing over and over again expecting different results, why is this bill the same every year, when it faces certain failure in a Democratic-controlled House?
"(Democrats) have their own special interest on their side. They're accusing us of bowing down to our special interests, which to me it's not, it's an issue I felt passionate about since I was a 15-year-old kid," said Neville.
The bill was already on the schedule before last Wednesday's shooting at Majory Stoneman Douglas High School in Parkland, Fla., where 17 were killed.
"Last Thursday, dropping my kids off at school was absolutely freaking me, knowing that I just had to hope on blind faith that they would return home safely with nothing more than a flashy sign on the front door protecting them," said Neville.
Often after mass shootings, politicians have said it's too soon to bring up talk about gun control, so we asked Neville why it's not too soon to talk about access to guns on school grounds.
"That might be a conversation for the majority party. The majority party is the one that assigns the calendar," said Neville. "We can delay this and continue to discuss, and if they have other issues they want to come to the table and have other ideas that would make this more palatable to them, I would be open to that."
We asked the House Democrats if there had been any discussion to delay debate on this bill because of last week's shooting.
A spokesman said there has been no discussion of rescheduling this bill.
It was scheduled to be heard on Wednesday at 1:30 p.m. in Room 271 at the State Capitol.